Replacing your old inefficient wardrobe with a new built-in oak wardrobe is a great way to bring the style and function of modern clothing storage to your wardrobe upgrade. Whether you choose a solid oak wardrobe or have the space to go with an oak triple wardrobe, correctly assembling your built-in oak wardrobe is quick and easy with a few tools and tips.
Measuring for Your Built-in Oak Wardrobe

It is important to measure the space carefully before deciding which components, shelves, baskets, and hanging space you have for your wardrobe. Measure the space from top to bottom and side to side. Note the measurements carefully before purchasing components. Once you have the measurements, you can then order the fittings online.
Gathering the Tools and Materials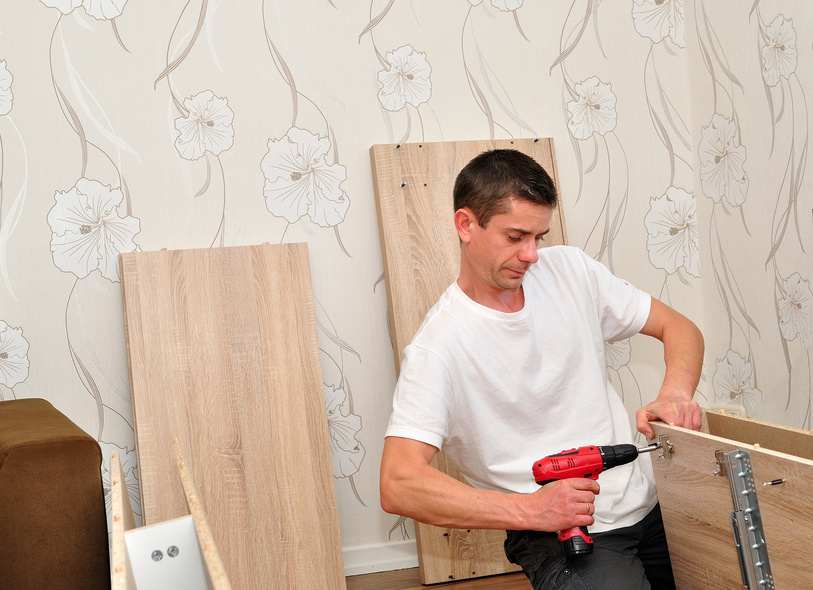 You can assemble an oak built-in wardrobe with some simple tools that most people already have. An electric drill saves time, but a screwdriver works just as well. You need a spirit level, measuring tape, pencil for marking, safety goggles to protect your eyes, and a hammer. A stud finder is a very helpful tool for jobs like this. Your wooden wardrobe project may also require wood fill and use Polyfilla to clean up any holes or screw marks left in the wall.
Preparing the Space
Remove any old screws that may be in the wardrobe using a screwdriver or cordless drill with the correct bit in place. The claw part of your hammer works to remove any nails or other bits and pieces from the walls of the wardrobe. Then wash the walls using a bucket filled with warm water and cleaning solution. After the walls are clean, you may need to fill any old holes, nicks, or dents with plaster or wood fill. Remove the door before assembly even if you are not going to replace the doors.
Assembling the Built-in Oak Wardrobe
Using the tape measure and spirit level, mark the walls of the wardrobe space with the pencil for the shelves, brackets, and hanging rods. Use the stud finder to mark where the studs in the walls are. In older homes, the floor and ceiling may not be level, but you can overcome this by marking down from the ceiling for shelf placement. Before you begin the installation, be sure to put your safety goggles on. If you are adding new oak walls to the wardrobe, install the walls first and then mark the oak walls for the other components. Install the brackets next. If you are unable to place the screws into the studs, be sure to use toggles. Install each component of the closet organising system in accordance with the directions and in the order given. Once you install everything, attach the doors.