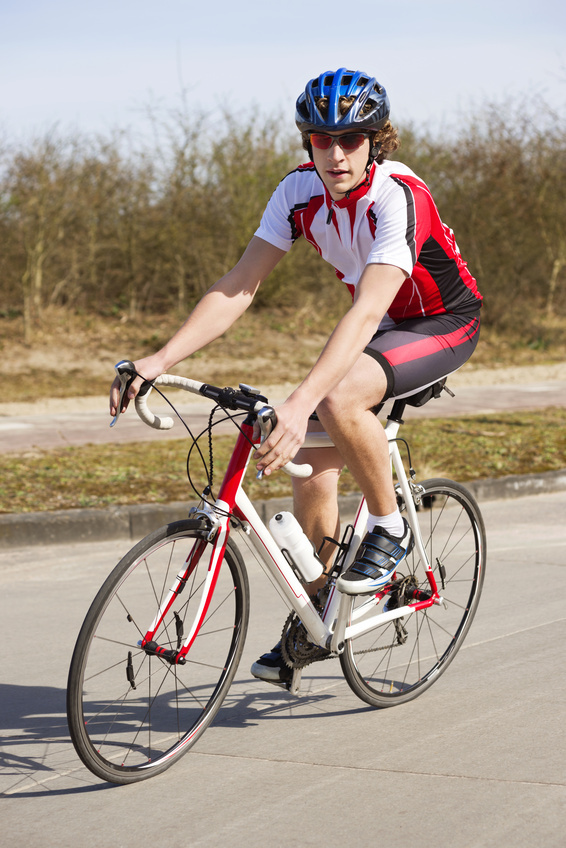 Cycling jerseys are specially designed garments that can improve a cyclist's speed and help maintain stamina. Cycling jerseys can be made from natural or synthetic materials, and the varying fabrics have set methods for cleaning and caring. It's very important to clean jerseys appropriately, as using the wrong method or wrong substance can easily damage the fabric.
eBay is a great place to search for both cycling jerseys and the appropriate cleaning products. The following guide shall examine how each material should be cleaned, and also provide some tips that will help maintain the jerseys natural feel and shape. This guide will also help buyers find the items needed for cleaning on eBay.
Cycling Jersey Material Cleaning Guide
Today cycling jerseys can be made from a number of different materials, and these are either naturally occurring materials like wool or bamboo, or synthetic man made materials like nylon or polyester.
Natural Materials
Popular natural materials used in the manufacturing of cycling jerseys include wool, cotton and bamboo. Jerseys made from such materials are usually easier to clean and care for than their synthetic counterparts, but they may require more frequent cleaning, which can reduce the longevity of the jersey.
Cotton

Cyclists choose cotton jerseys because of the breathability of the material and its moisture absorbing qualities. However, perspiration will be absorbed by this material and can stain it. To stop this from happening, pre-treat the fabric under the arms and around the neck with a fabric stain remover. Cotton can be washed at home, but check the label for the suggested temperature, or else wash the jersey with a cold rinse to ensure it won't shrink. It advised that the jersey be left out to dry naturally, as opposed to putting it in a dryer. If the jersey is badly stained, then soak it overnight in a bucket with water and a small amount of detergent.

Merino Wool

Merino wool is one of the most popular natural materials used to make cycling jerseys. This material is extremely soft and excellent at moisture absorbing, while also acting as a good insulator. This is one of the higher quality wools, and needs to be appropriately cleaned for it to retain its shape, softness and colour.

Merino wool should always be hand washed. Use warm water and a mild detergent to clean the wool. Before washing, soak the wool in the water for three to five minutes. This will help loosen any dirt particles. Rinse the jersey with warm water to remove the soap. Make sure not to wring the jersey but lay it out flat on a towel to dry. Merino wool can also be dry-cleaned, although try to avoid from doing this too often, as it will reduce the wool's natural softness. If the jersey is stained then try to clean it as soon as possible, using some mild detergent. Shampoos and dish soap such as Palmolive Liquid Detergent can be used to clean merino wool.

Bamboo

Cycling jerseys made from bamboo fabric are light and durable and are great for keeping a cyclist cool on a long cycle. A benefit of having a bamboo jersey is it is very easy to clean and can be washed like any other normal piece of clothing. Check the label for the appropriate temperature and add some mild detergent. Avoid washing bamboo on hot temperatures as this can reduce softness and sometimes cause the jersey to shrink. Although it is advised that all cycling jerseys be left to dry naturally, bamboo fabric can be put into the dryer, once the setting is on warm.
Synthetic Materials
The most common synthetics materials found in cycling jerseys are lycra/spandex, polyester and nylon.
| | |
| --- | --- |
| Lycra/Spandex | Jerseys that contain lycra or spandex are known for their comfort and elasticity, and their fit can last a long time. Jerseys containing these fibres can be hand or machine washed, but remember to keep the heat setting on lukewarm. The jerseys should be allowed to dry naturally on a clothesline, and if they are tumble-dried then it needs to be on the lowest setting. Never use chlorine bleach on jerseys made from these materials, as this can cause discolouration and breakage of the fibres. These materials can be dry-cleaned. |
| Polyester | Polyester cycling jerseys are relatively easy to clean and can be washed by hand and machine. Once the heat setting is kept low then there should be no problem. Polyester can be tumble-dried, but be careful to not leave the garment in for too long or at too high a temperature, as this will lead to shrinkage. |
| Nylon | Nylon requires a little more attention when cleaning, and cycling jerseys made from this material should always be washed on a cold setting and separate from other fabrics. Most detergents can be used to wash nylon but avoid very strong cleaners, as this will reduce softness. Also avoid tumble-drying nylon cycling jerseys, as the material is prone to shrinking when hot air is applied to it. The label on the jersey may say' dry clean only', so if heat is not applied to the jersey during the cleaning process everything should be fine. |
Cycling Jersey Care Tips
Always clean the jersey immediately after a cycling session. This will prevent bacteria from building up in the jersey and will help keep it free from odours. If this is not possible then air the jersey out.
Try to avoid wearing the jersey over and over without washing it, as this will help spread bacteria and cause the jersey to smell.
White vinegar is an excellent way to remove any odours. The vinegar kills the bacteria that cause the smell. Hand wash the jersey in a mixture of warm water and white vinegar the night before a cycle, and leave it to dry naturally overnight.
Make sure zippers are closed and Velcro straps are placed together. Also think about buying a mesh wash bag, as this will stop the jersey from flying around inside the washing drum.
Don't use fabric softeners and bleaches, as they stretch the fabric and eventually cause it to snap. Fabric softeners loosen the fit. Bleach will degrade coloured jerseys and cause them to fade.
Use liquid detergents as opposed to washing powder, as this can reduce the material's softness. Turning the jersey inside out before washing will prevent some materials from becoming coarse.
If line drying then keep the jerseys out of direct sunlight, as this can cause the colour to fade.
Some cyclists suggest cleaning the jersey in the shower after a session. Shampoo is gentle enough to be used on all cycling jersey materials, and will get rid of any stains or odours.
Cyclists should search for sportswear-orientated products, such as Win Sport Detergent, Penguin Sport Wash, Sink The Stink and Assos Active Wear. Stain remover such as Vanish Stain Remover also works quite well, but check to make sure that the product contains no bleach. Also, try using White Vinegar or Borax. Some cyclists suggest Washing Soda but it's advised to try this out on a small piece of the jersey first.
Finding Cycling Jersey Cleaning Products on eBay
eBay is a great place to search for cycling jersey cleaning products, and its extensive database of users means buyers will be able to obtain products that would not be found in their local supermarkets. These products are often at much lower prices than those on rival websites. However, cleaning products on the site are listed under different categories, so different steps must be taken to locate specific items.
If searching for sportswear cleaning products, such as those mentioned above, first click on the Cycling link located in the 'Shop By Category' tab beside the search bar on the eBay home page. This will load the cycling listings page and from here simply type the name of the cleaning product into the search bar and press enter.
If searching for a standard household cleaners click on the See All Categories link located at the bottom of the Shop By Tab. Scroll down to Home, Furniture & DIY and click on the Cleaning & Laundry Supplies link. On the next page, type the name of the product into the search bar and press enter.
If searching for general products such as white vinegar or Borax, enter the name of the item into the search bar on the eBay homepage and press enter.
Conclusion
Cycling jerseys require special care and attention when cleaning, and must not be treated like normal clothing. The material used will determine how the jersey should be cleaned, and always follow the above guidelines set for each material. Hand washing the jerseys in warm water with mild liquid detergent is the best way to keep them clean, and allowing them to dry naturally will prevent shrinkage. Never leave the jerseys lying around after a cycling session, as this will lead to the build-up of bacteria and will develop into a bad odour.
eBay is an ideal place to search for both cycling jerseys and the products that should be used to clean them with. Always be aware of the material used in the manufacturing of the jersey, and check to see if the detergent contains bleach or a softener.