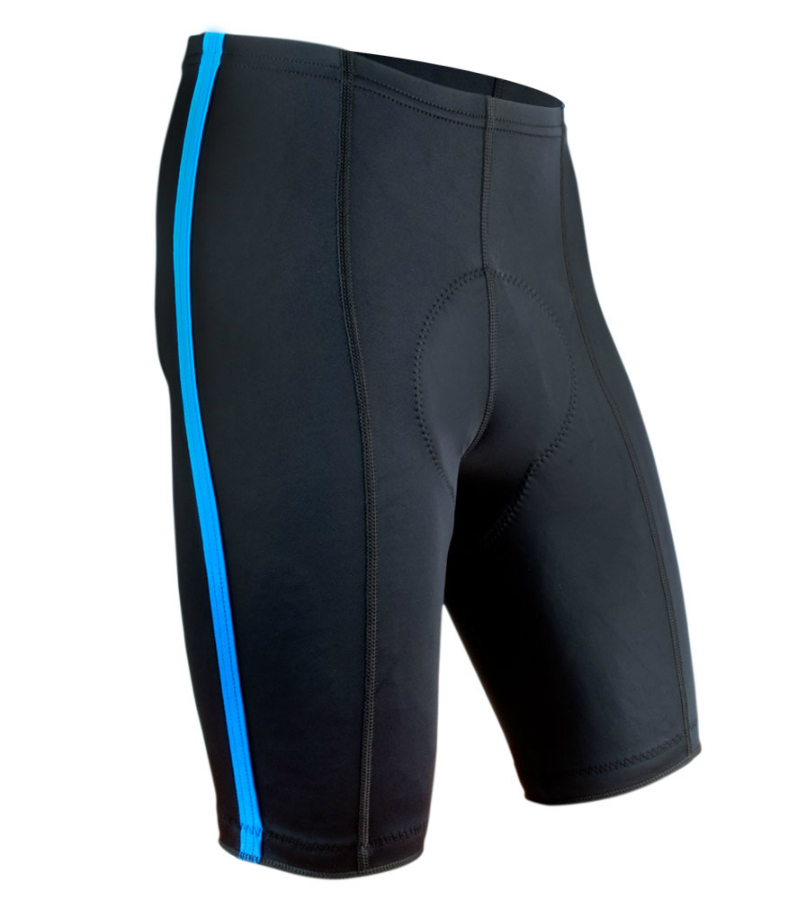 Cycling is a skill that nearly everyone has, and more and more people are discovering the joy of cycling. Most people will simply go out in something lightweight and casual, but what about those who have spent the extra time and money buying the specialist equipment?
Professional cycling gear is tailored to suit the serious cyclist in every way, from being form fitting to having cooling properties. Since sports gear isn't made of everyday materials, they require a little more care than normal clothes. This guide will tell the reader about the wide range of cycling shorts and tights available on eBay as well as how to care for them properly.
Professional Clothing Vs. Normal Clothing
The close fitting nature of cycle clothing can seem to put some buyers off. However professional biking clothes will have seams in different places compared to normal shorts. Riding on a bike for a long time will apply pressure to different areas of the body, and bicycle shorts and tights will have padding to help make the cyclist more comfortable. The fabric is also specifically selected to help with allowing breathability as well as blocking out the wind. Form fitting clothing will help make the cyclist more streamline as compared to some clothing which acts like a parachute and slows the cyclist down.
Types of Cycling Shorts and Tights Available
Cycling shorts and tights come in a range of styles and length, the following table breaks down the different styles available:
| | |
| --- | --- |
| Bib Shorts/Tights | This refers to the style of straps of the shorts/tights,, these will go over the shoulders rather than secure around the waist with elastic. This style is good for long distance cycling events and can be layered up with t-shirts and jerseys. |
| Tights | Cycle tights may have an elastic waist band and will often finish at the ankles and be secured with a small band under the ball of the foot to ensure it does not move up during use. |
| Baggy Shorts | For the more casual cyclist who prefers a more baggy style, which is comfortable but still has the needed padding. |
| Lyrca | This refers to the material that it is made from but these are close fitting and offer certain properties such as being very breathable. These can come in short length to knee length. |
| Women's Shorts | Women's sizes and design will be very different to men's cycle shorts; these will have padding in different areas and will generally be smaller in size. |
| Men's Shorts | Men's cycling shorts are wider than women's shorts but will be available in similar styles and materials. |
Selecting Cycling Shorts and Tights
Selecting cycle shorts and tights is a process that could take a long time in a shop, but the following pointers can help cut down that process by considering some important features of cycling shorts or tights:
Cycle shorts/tights will start at a low price and go up to more expensive prices, and generally the more expensive shorts will have more pieces and be made of a more high quality fabric. It is advised that the buyer go into a shop and try on a range of different shorts to see what feels comfortable for them.
The length of the shorts will not necessarily affect the cycling experience but shorts that are too long may chaff on a long journey. Cycling tights are ideal for cyclists going on long, cool journeys where they may need the extra warmth.
Some types of waistband maybe comfortable for a short bike ride but for longer events the buyer needs to consider short/tights with shoulder straps, as these will be more comfortable and offer a little extra insulation. Their top/jersey can be tucked under the straps and avoid catching in the wind.
The fabric choice will vary depending on where the buyer will be travelling, is the weather likely to be hot and dry, or cool and damp? Select a fabric with a wool mix for effective warmth retention.
Padding it also very important to consider. What is comfortable for one person will be uncomfortable for another. Try on several pairs and sit on a bike to feel where the padding lies, and also take note how thick the padding is and what type it is. Padding will vary from gel to foam depending on the price and brand.
Cycling tights will come in a variety of styles depending on the type of cycling they'll be used for, the buyer will need to look at what type of journeys they like to undertake and consider the seasonal weather change as well.
Caring for Cycling Shorts and Tights
Like any garment, cycling shorts/tights will need washing, but when the buyer has spent a considerable amount on their ideal pair of cycling shorts, it would be a shame if they were ruined in the first wash. Here are some steps and tips to help with keeping cycling shorts and tights in good condition:
Have a set routine with cycling gear. After each bike ride set the clothes aside to dry and air out properly. Avoid leaving any cycling clothing in a pile if they have got wet, this will only encourage bacteria to form and smell over time. Airing garments aids the washing process too.
Cyclists may be tempted to wear a pair of shorts a few times between washes, but this is not advised as odour can build up gradually over time and be difficult to get out even with hot washes. Unclean shorts or tights could even lead to a rash and rub against the cyclist's skin which will cause much discomfort.
Before placing cycling shorts or tights in the wash the buyer should turn them inside out and apply some pre wash detergent to the affected areas. Place the items inside a mesh bag to prevent them from tangling with other items in the wash.
When washing cycling clothes like shorts or tights, a gentle, cool wash with normal detergent is often fine, but for cycling clothes that have hard to remove stains or odours specialist sport wash detergents can often remove lingering odours. The wash cycle itself may need looking at, a gentle prewash setting with a long tumble setting can be effective. Another hint to remove difficult odours is to wash cycling clothes in white vinegar. It is recommended to wash cycling clothes with an old towel and then wash it again as there could be a faint smell of vinegar on the first wearing.
Air drying is always the preferable way of letting cycling clothes dry, it allows the air to purge any remaining odours. It is advised not to run any cycling clothes through the tumble dryer as it damage the fibres depending on the fibre content.
Other Important Cycling Clothing
A good pair of fitting cycling shorts/tights will greatly improve a cyclist's experience, but they do also want to consider the other kit which will make their ride more pleasant and even fun.
A good pair of cycling socks. The type of sock will mostly depend on the type of weather. It is advised to go for close fitting socks made from breathable synthetic materials. Wool based socks will be too thick and could cause rub. For summer time; thin, airy socks are advised and in wet weather waterproof socks can be purchased.
Form fitting jersey top. A general tip is to layer up when cycling rather than wearing a single thick layer, the cyclist can add or remove layers depending how hot/cool they are feeling.
How to Buy Cycling Shorts and Tights on eBay
eBay offers the buyer a wide range of cycling shorts and tights in different styles so the buyer doesn't need to look anywhere else to find the right size and style of cycling shorts.
To find cycling shorts or tights the buyer should follow these steps:
Go to the eBay homepage and on the left hand side select the 'Sports &Leisure category', then Sporting Goods, Cycling, and finally Cycling Clothing. The 'Shorts' category will narrow the listing down to just cycling shorts, so for the buyer to find cycling tights they may need to enter the search time 'cycling tights' into the search bar.
Keyword search is good for buyers who want a particular style as they could enter terms such as 'Lycra Cycling Shorts' or 'Bib Cycling Tights'.
The buyer can add filters onto their search so they can look at cycling shorts/tights that are for example 'New with Tags' or 'New without tags'.
Transaction Tips and Advice
eBay is easy for anyone to use but there are a few aspects to consider to ensure the transaction goes through smoothly:
Read through the description carefully to check the condition of the item and ensure it is what the buyer wants.
The buyer will need to be sure they can pay for the item once they have agreed to buy it from the seller. They may also want to consider the overall price of the postage in with the item as well.
If unsure about the item, don't hesitate to ask the seller a question, they will be more than happy to answer any queries.
Conclusion
Cycling is a well-loved sport and many new people are finding it is an excellent way to keep fit and make new friends. However cycling with the wrong gear or type of clothing can cause some discomfort further down the line and more so a new cyclist might not know how to keep their cycling short or tights in top condition. By using a good quality sport washing detergent and some careful wash cycles the buyer can keep their cycling gear in top condition.