People looking for crash helmets pay attention to aspects like style, colour, graphics, and breathability, although paying attention to fit is more important. A helmet that does not fit can lead to disastrous consequences, and one that does can save lives. Given that manufacturers do not follow a set standard for sizing, the onus of buying well-fitting open face and full-face crash helmets remains on buyers.
Measuring Head Circumference
To find the right size, measure your head to find its largest circumference. Generally, this is a little above the eyebrows and around a little above the ears. Take a few measurements to ensure to verify the largest one. Then, cross reference sizing charts of different manufacturers since they vary. For example, the smallest Arai adult option suits heads with a circumference between 53 and 54 cm, while the smallest HJC adult helmets fit 51 to 52 cm. Moreover, the biggest Arai crash helmet fits 63 to 64 cm, whereas the largest HJC helmets accommodate 65 to 66 cm. Furthermore, keep in mind that manufacturers like Arai also make helmets for specific head shapes like oval, round, and egg-shaped, and this affects fit.
Putting on the Helmet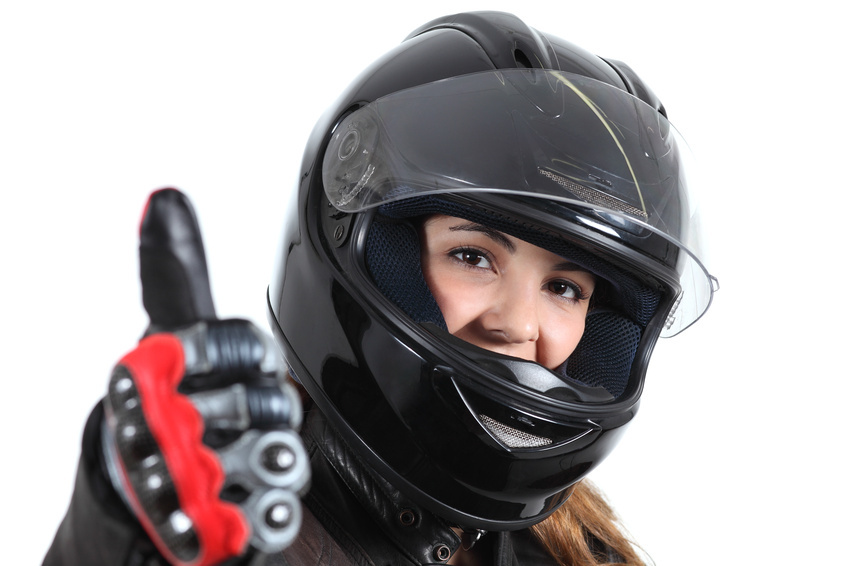 To wear a motorcycle crash helmet, hold it by its chin straps, with the front pointing downwards, and the bottom in line with the face. With thumbs on the straps' insides, balance the helmet using fingertips. Continue holding the chin straps and use them to slip the helmet over the head, while also pushing the sides apart slightly, as this allows the helmet to slide into place. If the helmet makes use of a quick-release buckle, adjust the length of its strap so it fits properly. Keep the helmet on for a few minutes to establish if it fits correctly and is comfortable.
Checking for Proper Fit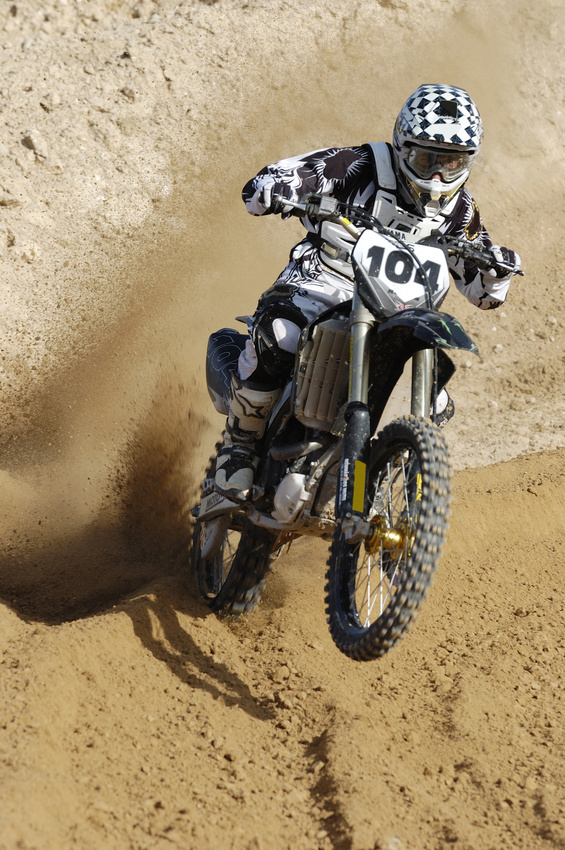 Large motorbike helmets move up and around the head, let in noise and wind, and can come off in crashes. Though crash helmets should offer snug fits, they should not be very tight. With the strap in place, try to move the helmet from one side to another as well as up and down. Helmets that fit well move skin along with them, and if a helmet moves independently, it is not the right size. Cheek pads should remain in contact with the wearer's cheeks while not exerting too much pressure. Try to roll the helmet off the head from the back, and if it does, it is bigger than required. While limiting lateral vision is common, ensure that it does not impede vision to the extent that it affects riding and does not compromise on a peripheral field of vision.