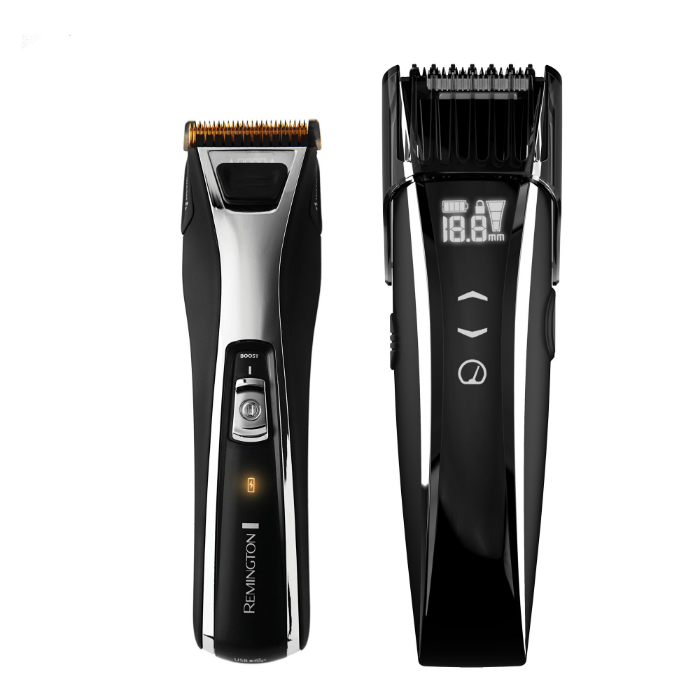 Getting a haircut is an inevitable necessity, whether it is to restyle hair, or simply to keep it trim and tidy. Many people choose to visit the salon or barbers to get their haircut, which can be a costly and inconvenient trip. While these trips may still be necessary for more difficult styles, many prefer to make the use of hair trimmers and clippers. These useful items allow a person to keep their hair tidy and at the right length, without having to go out to get their haircut.
Many diverse types of clippers and trimmers are available, offering different useful features, such as a selection of attachments, or the option for it to be used without a power chord. Whatever the type of clipper or trimmer, it can be highly useful to properly maintain them in order to ensure they work properly and have a long useful life. A wide variety of clippers, trimmers and other hair removal items can be found on eBay.
The Difference between Clippers and Trimmers
Clippers and trimmers are often used together to compliment one another, and are built in a very similar way. These items have different properties and can serve different needs effectively.
Hair clippers are larger than trimmers, and can be used to cut large amounts of hair.
Clippers can be used to complete an entire haircut, or used in conjunction with scissors and trimmers to help create a more nuanced look.
Trimmers are smaller, and suited for more delicate and involved tasks.
Trimmers are useful for cleaning up the hairline, or for edge and detail work. As they are essentially scaled down versions of the larger clippers, they are not generally capable of cutting through large bulks of hair, but offer a close and accurate shave.
Trimmers designed for specific uses, such as beard trimmers or electric shavers, are widely available.
Both clippers and trimmers make use of the same method of cutting hair, a number of sharp, comb-like blades that move across one another, and are often built with similar designs. This means that maintenance methods are applicable to both of these items.
Cleaning Clippers or Trimmers
One of the most important and easiest ways of ensuring that a clipper or trimmer is properly maintained is to clean them after use, particularly before they or to be stored away.
The first step to properly cleaning a clipper or trimmer is to ensure that all hair has been removed from the outside of the device.
Lay down a towel to catch the hair, and use a small brush to brush it away, paying particular attention to the bladed end of the device. Many clipper sets include a small brush for this purpose.
The next step is to use a screwdriver to open up the device, by removing the blade cover. This makes more of the blade accessible.
Use a brush to clean out any hair that has been caught here.
Removing all the hair helps to keep the clipper functioning properly, and prevents the blades from becoming dull.
Clean the Attachment Combs
Many people use a number of different attachment combs with clippers that can help the user cut hair to a specific length, and achieve different styles. Many clippers come with a selection of these, and they are widely available.
Using a small brush, clean out any hair that has become caught in the attachment comb.
If any dirt or debris appears to be caught in the comb, rinse it through with soap and water.
Ensure that the comb is clean and dry before storing away.
Add Oil to Lubricate the Clippers or Trimmers
As clippers feature a number of moving and metal parts, adding oil can be a great way to ensure that these parts all continue to function optimally. Many clipper sets include hair clipper oil, made specifically for this purpose. This oil is thin and won't evaporate, and is designed not to impede the movement of blades or other parts.
Applying oil to the blades themselves is important. Not only does this help to keep them running smoothly, but it also forms a waterproof cover, which prevents the development of rust.
Oiled blades also remain sharp for much longer, and pull and catch on hair much less.
Individual clippers may include instructions on how often the blades should be oiled.
Opening up the clippers with a screwdriver and oiling the internal gears may also be a good idea. This can help to ensure that the hair clippers run smoothly and last longer.
Sharpening Hair Clippers or Trimmers
Well-maintained and regularly used clippers should ideally never need to be sharpened. This is by design, as the movement of each blade across another can ensure that the blades remain sharp and useful.
Blades may need to be sharpened if they have not been properly maintained, left un-oiled and become corroded. Clipper blades may also have become dulled if they have been used to cut material other than hair.
Using a screwdriver to remove the blades is the first step. Before attempting to sharpen them it is suggested to thoroughly clean them first, to ensure that dirt and trapped hair is the problem, rather than dull blades.
Rubbing alcohol, such as isopropyl, is highly useful for thoroughly cleaning the blades. This can also be highly effective at removing any built up grease.
If the blades do require sharpening, this can be achieved with the use of a sharpening stone.
Professional, third party sharpening services are also available, though these may only be economical if the clippers are of an expensive, professional type. It may be cheaper and easier to simply replace a dull hair clipper or trimmer if they are less expensive.
Properly Storing Clippers and Trimmers
When not in use, clippers, trimmers and accessories such as oil should be stored in a secure, dry place that is out of reach from children.
A variety of bags and cases specifically designed to hold clippers, trimmers and other grooming products are widely available, and many clipper sets include a case with their purchase.
If regular and fast access to a clipper is necessary, a range of holders and stands are available, which can provide readily accessible storage for clippers and trimmers.
When storing a clipper after use or maintenance, ensure that the device has been thoroughly cleaned, any hair has been removed and that any cleaned parts have been thoroughly dried.
Clipper and Trimmer Accessories
A wide range of useful accessories is available for use with clipper and trimmers, which can help create hairstyles and make the haircut more comfortable and convenient.
A mirror can be a useful edition, helping the person getting their haircut to view the back, or even help someone to cut their own hair.
Instructional material is also widely available, and can provide both detailed instruction for specific products as well as wider information on effectively cutting hair.
Scissors designed specifically for haircutting are another useful item, and can be useful for trimming, smaller hair cutting tasks or for use alongside clippers to create different styles.
How to Buy Clippers and Trimmers on eBay
A wide selection of clippers, trimmers and other hair removal and grooming products can be found on eBay. The full listing of available clippers and trimmers can be found though the Health & Beauty portal, in the Hair Removal category. Clippers, trimmers and related accessories can be found under the Clippers & Trimmers section. Items can be arranged here by categories such as brand, type, condition, price and distance to seller. Also available are the Auction and Buy it Now buying options, offering flexibility in how a clipper or trimmer can be bought.
The key information about a clipper or trimmer, such as the power source or brand of a particular device, is generally prominently displayed in the item listing, making it easy to quickly see if an item meets any specific requirements. Further information about an item can be accessed on the item page, along with information about the seller such as item ratings and feedback reviews. This helps to ensure that a purchase can be made with confidence. It is also possible here to ask the seller a question about the item, if further information is needed.
If a specific clipper or trimmer is required, it may be easier and more effective to make use of the search function available at the top of every page. Searches can be made to return results from within a specified category, or to cover the entire site. For further information on getting the most out of the search function, visit the Search Tips page.
Conclusion
Owning a set of clippers and trimmers can make it easy to get a haircut, without having to pay a visit to a professional. A properly maintained set can last a great deal of time, and it is easy to properly clean and oil a hair clipper or trimmer. All kinds of clippers and trimmers, including grooming kits, which can include a range of useful accessories, can be found on eBay, the world's leading auction website.