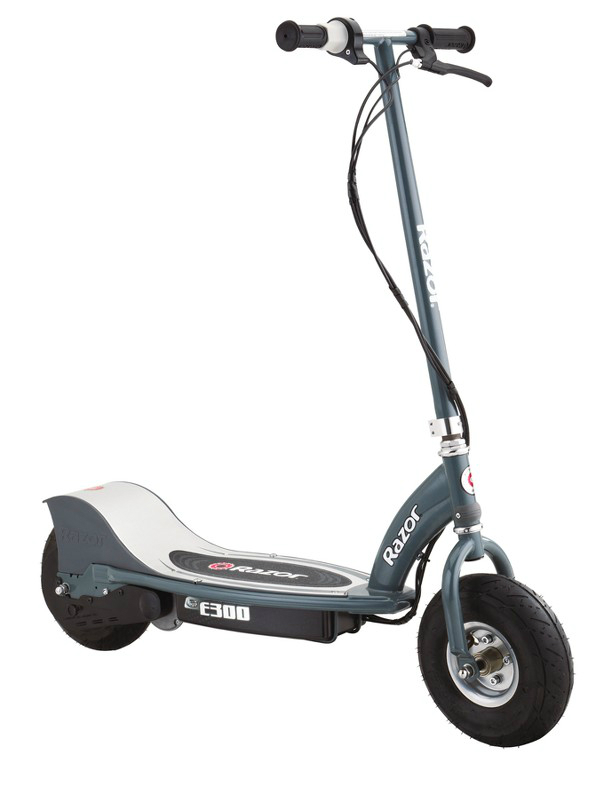 The world of transportation in general has drastically changed within the past 100 years, and in more ways than one. Not only were automobiles introduced into the world, but portable, personal types of transportation – including bicycles, motorcycles, mopeds and electric scooters – became extremely popular as well. As fuel prices continue to rise on a global scale, electric scooters are quickly becoming more and more popular in recent years with millions of people of all ages, genders and sizes.
Even though electric scooters are great investments and efficient forms of transportation, there are several important steps that must be followed in order to properly maintain them. EBay is one of the most popular online websites that has all of the parts and equipment that would be needed to maintain this vehicle. They have also developed this guide to walk owners through each important step.
Never Forget about the Oil
Oil is a very important tool that is needed for any type of motorized vehicle to run, especially electric scooters. Therefore, it is imperative that owners check the oil levels on a regular basis. Many people make the mistake of thinking that electric scooters only need electricity to run efficiently and effectively on a long-term basis. This is a major misconception. Clean oil is an essential component because it keeps the engine cool and lubricated day in and day out.
Some helpful tips to keep in mind when it comes to the oil in an electric scooter are:
Make it a habit to check the oil before riding each time
Use the dipstick to take an accurate measurement of the oil level
Have the oil changed every 1,200 miles maximum (every 300 miles is recommended)
The Importance of the Air Filter
Make sure that the air filter within the electric scooter remains clean throughout the year. The dust and debris that the scooter will encounter each time that it hits the road will eventually clog the filter, which will lead to the weakening of the engine and a detrimental decrease in overall performance. Some helpful tips that can assist the owner with maintaining the air filter include:
Clean it every 2,500 miles without any exception
Inspect filter for damage; replace it if it is ripped or torn
Be very careful when removing and installing new or existing air filters
The Power of the Spark Plug
Many people that own automobiles, such as cars and trucks, understand the significance of the spark plugs in their engines. The power that is within these spark plugs plays an essential role at keeping the engine running and performing at its peak potential. There is nothing different about the spark plug inside of an electric scooter. This plug still needs to be checked and replaced on a regular basis in order to make sure that the scooter continues functioning properly.
There are several different signs and signals that can be direct indicators of when a spark plug needs to be replaced immediately, including:
The scooter does not start up easily anymore
The scooter quickly loses power
The scooter no longer has any power whatsoever
In order to replace the spark plug whenever this step becomes necessary, all that you need to do is unscrew the old and replace it with the new. Follow the instruction manual that came with the electric scooter to be able to locate the spark plug along with any other component before doing any sort of repair work to it.
Take Good Care of the Tires
The same way that an owner would do with a car or a truck, regular inspect the tires on the scooter to make sure that each of them has the proper amount of air pressure. Make sure that the tires do not have any sign of wear and tire or severe loss of tread, because this is an urgent sign and indicating signal that these tires need to be replaced immediately.
The last thing that anyone wants is to be riding their electric scooter on a busy highway when their tires blow out. By managing the pressure and overall condition of the tires, owners will be able to greatly reduce the risk of having to experience that type of incident.
Some helpful points to keep in mind when it comes to properly caring for the tires are:
Check the sidewalls of the tires for any signs of dry rot and cracking.
Check the tire pressure before every ride to properly manage and address any leakages.
The recommended tire pressure for all electric scooters is 30 and 32 pounds per square inch for the front and rear tires respectively.
Regularly Stop and Check the Brakes
Brakes are primarily designed to help stop a vehicle when it is in motion. However, a vehicle owner has to be able to regularly stop and check the brakes to make sure that they are capable of performing this job with very little difficulty.
There is nothing different about electric scooters; the brakes and brake pads still need to be regularly checked and examined for any signs of wear, tear and detrimental damage. Here are some tips that can be followed to check the brakes properly:
Pull the hand lever while in motion to engage the brakes.
Remove all trapped air by bleeding the brake line.
Make sure that the brake pads are at least 2-3 mm thick.
Replace brake pads as soon as they no longer measure 2 mm
Maintain the Power by Maintaining the Battery
The battery is an essential element of most electric scooters, regardless of the size, style and brand. It is important that all scooter owners add this item to their maintenance checklists overall. If the battery is not working properly, the engine's ignition system will not get the power that it needs for the scooter to run. Therefore, keeping it charged should be a top priority for all owners.
Use a standard multimeter to check the voltage of the scooter's battery.
Remember that the voltage should be between 13 & 13.4 volts when it is not running.
Charge the battery immediately if the voltage does not reach the required minimum.
Do not hesitate to replace the battery when charging it no longer works.
Know the Scooter Well
As the owner and driver of the electric scooter, you should know it better than anyone else. As soon as something starts to feel wrong when it is on the road, and not look right when it is off of the road, do not procrastinate.
Take the necessary steps to investigate further and resolve any issues that may arise. In most cases, it may be something very small and insignificant. On the other hand, it could be something major. Perhaps it is even something that starts off small and insignificant but can quickly escalate into something major if not handled properly and right away.
How to Buy Tools and Accessories on eBay
There are many different traditional stores, bike shops and online websites that have all of the electric scooter equipment, repair tools and other accessories that may be needed. However, millions of people around the world trust in eBay for these types of products because of the wide variety of items that they have available, as well as the quality and competitive pricing. In order to access the complete listing of these types of products that are available, all that you have to do is use the Search box on the eBay homepage.
For example, shoppers can search for 'electric scooter' just by searching for it on the homepage. Potential customers that are in need of a broader search should consider looking in the Scooters section of the Sporting Goods category for more options. Unlike many other online websites, eBay provides their customers with flexible payment options, including Auctionand Fixed Pricelistings.
Do not forget to contact the sellerwith all questions, concerns and issues that need to be addressed and answered before the bidding or buying process can continue. Do not hesitate to do the research necessary to ensure that you are purchasing the right part or component that you will need to keep your electric scooter running and performing at its best each day.
Avoid any seller that has an extensive history of negative feedback and poor reviews or ratings from previous customers that have purchased their products and done business with them in the past. There are more than enough reputable sellers and businesses online that are worthy of your time and money.
Conclusion
Electric scooters are highly efficient forms of transportation that can be used on many roads, streets and highways around the world. However, just like with any other form of motor vehicle, these scooters need to be regularly maintained and kept clean inside and out in order to function properly without any unexpected complications.
There are many different repair tools and scooter replacement parts that can be purchased in traditional bike stores as well as online websites, such as eBay. Take the time to explore all available options and shop around for the most competitive prices to ensure that you are getting the very best deal possible.