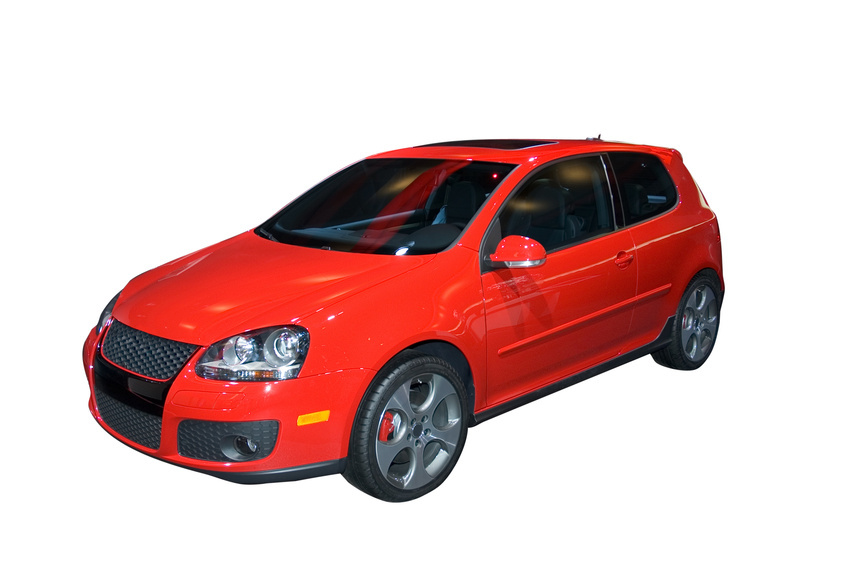 Volkswagen is a German automobile maker that manufactures cars which are admired and respected for their performance, as well as their luxurious interiors and their attractive exterior looks. These vehicles are known around the world for being strong, safe, and reliable cars that drivers can depend upon. Whenever a consumer invests in a Volkswagen, it means that he or she understands that, when it comes to the automobile market, individuals generally get what they pay for. Volkswagen drivers are willing to purchase the perfect car for them and their families that not only looks great but also handles and drives well for years to come.
Every owner of a Volkswagen vehicle needs to be sure that he or she properly maintains the car in order to prevent mechanical issues before they arise. To make the process easier, they can often purchase maintenance parts right from eBay. Having a fixed schedule that tells the driver when he or she needs to do proper maintenance on the vehicle is a helpful way to stay on track. From maintaining the exterior quality and appearance of the vehicle to making sure that the engine is running optimally, below are some of the things that every Volkswagen owner must do to properly maintain the vehicle.
Different Aspects of Maintaining Your Volkswagon
Drivers who own a Volkswagen know just how great these cars really are. Therefore, you want to do everything possible in order to ensure that your vehicle is going to last for many years to come, and is going to continue to provide the safety and reliability to get you to wherever your destination may be. Whether you are taking a fun road trip with your friends or just running routine errands, Volkswagens make sure that you reach your destination safely and on time each day.
Engine
The most important component of any Volkswagen is its engine. It is what powers the vehicle and gives you the ability to enjoy a smooth ride wherever you go. Therefore, every driver must maintain the Volkswagen engine from the inside out on a regular basis.
Every Volkswagen owner should check the engine's oil level as a matter of routine to make sure that there is plenty of oil to keep it running optimally. If the oil dries out, it could damage the engine, and this may lead to costly repairs or even having to replace the vehicle. It is suggested to perform regular oil changes about every 5,000 kilometres to keep the oil fresh and clean, and to ensure your car will run smoothly. Sluggish, dirty oil can cause serious damage as it allows dirt travels throughout the car's engine.
Fan Belts and Air Hoses
Fan belts and air hoses should be checked every time a Volkswagen owner performs an oil change. Whether drivers complete oil changes and check-ups themselves or they bring their vehicle to a mechanic or auto body shop, they should also make sure that the fan belts and air hoses have not become too worn. The more worn out they become, the greater the risk of them breaking. This could lead to a more costly repair, and consequently leave the owner of the vehicle without a car to drive while repairs are being made. If a Volkswagen owner notices that there is a lot of wear and tear on the car's belts and hoses, he or she should replace them in advance to prevent major problems before they happen.
Cooling System
The cooling system of a Volkswagen is one component of the vehicle that is always in use and is one of the most likely parts to possibly need some form of repair or replacement done at some point. Therefore, it is necessary to pay special attention to the cooling system of the car so that it can be properly maintained before major problems occur.
The first step is to change out the antifreeze in a Volkswagen when a change is needed. To keep the car's radiator running optimally, it is suggested that you bring the vehicle to an experienced and reliable mechanic who will be able to flush out the cooling system and replace old coolant with fresh, clean coolant to keep everything running like new.
It is also a good idea to keep a close eye on the system's cooling hoses for any wear and tear that may mean a replacement part is needed. These include the Volkswagen's bypass hoses, heater hoses, manifold coolant hoses, and the lower and upper radiator hoses. Owners should always keep an eye on the car's temperature gauge to determine if there is a need to replace the fan clutch or fan blade in order to maintain the optimal temperature and prevent the car from overheating.
How to Maintain the Interior and Exterior of Your Volkswagen
To keep a Volkswagen looking as great as the day you drove it off the car dealer's lot, steps need to be taken to regularly clean both the interior and the exterior of the vehicle. The cleaner the car is, the higher its resale value is expected to be as well.
Cleaning the Interior
Whether a Volkswagen has a leather or upholstery interior, vacuuming the inside of the car to remove dirt, debris, and dried leaves that both drivers and passengers inevitably track onto the floor mats and seats is essential. Regularly vacuuming the upholstery and leather keeps the car looking new and ensures that owners remove dust, food crumbs, and other debris that accumulates over time. If any substances have spilled onto the upholstery and you do not have the opportunity to clean the mess up right away, you can purchase upholstery cleaner that can work to get rid of old set-in stains. Also, if a Volkswagen has metal floors and a driver is worried about rust developing in that area, simply applying a high quality primer and then replacing the floor mats should do the trick.
Cleaning off all of the plastic parts of the interior of a Volkswagen is also suggested. This includes keeping the side panels and dashboard clean by using a damp cloth or polish when needed. However, drivers should avoid using cockpit sprays or any types of cleaners that contain solvents, especially on areas where the car is equipped with airbags. These types of cleaners may cause the plastic to become too porous, which can lead to it shattering if the airbags ever deploy. Lastly, Volkswagen owners should use a high quality glass cleaner to keep all of the windows clean and clear for excellent visibility, both inside and out.
Cleaning the Exterior
As for the exterior of a Volkswagen, drivers should keep an eye out for any chips or scratches in the paint, as these can later become rust spots. If you were to find any kind of damage to your Volkswagen, it is suggested to properly repair it in a timely manner in order to avoid rust problems in the future and to keep the car looking like new. Drivers should also routinely wash their vehicles in order to prevent the paint from becoming damaged by factors such as bird droppings, dirt, salt, and even sun exposure. Waxing the vehicle after a good wash will also help maintain the original lustre of the paint finish as well.
In order to prevent dirt from remaining lodged on the underside of a Volkswagen's chassis, it is suggested to spray it down with a hose each time the car is washed. To prevent this area from rusting, it needs to be dried properly as well. If rust does develop, however, it needs to be scraped off and the chassis needs to be coated with a high quality primer.
Keeping the wheels, rims, radiator fins, and grill of the car clean is also recommended in order to maintain the quality of the Volkswagen's exterior. Removing all of the loose leaves and debris that may have accumulated over time helps prevent them from getting into the car's engine and causing damage. Volkswagen owners also should regularly check under the hood for any loose debris that needs to be removed.
How to Purchase Parts and Products to Maintain a Volkswagen on eBay
Purchasing parts on eBay that Volkswagen owners can use to maintain their vehicles is easy. Doing so can also save drivers a lot of time and money. Individuals can search for and purchase specific parts for their cars or they can instead do a general search for the Volkswagen brand in order to see what deals they can find.
First, perform a keyword search on any eBay page for whichever part of the Volkswagen you may need. For example, you can search specifically for a Volkswagen fan belt to find the exact product you are looking for. Finding Volkswagen parts on eBay, such as hoses and even tyres, can make maintaining and quickly repairing any Volkswagen simple. Buying the necessary parts ahead of time can allow drivers to have them on hand whenever they need them for quick repairs. Whether a driver brings the car to a mechanic or does the repairs himself, having these parts already in his or her possession saves money, as well as time.
Conclusion
In order to ensure that a Volkswagen continues to run its best for many years to come, the owner needs to take the proper steps to care for and maintain the car. While it may seem tedious, the process of maintaining a Volkswagen is much easier than having to deal with engine problems, rust damage, or cooling system failure. Maintaining the vehicle will also save you a lot more money in the long run, as you do not need to worry about costly repairs.
Simply checking over the car's interior and exterior every few months, replacing the oil, hoses, and belts when needed, and keeping the vehicle sparkling clean both inside and out will ensure that a Volkswagen will continue to run smoothly, reliably, and efficiently. If you do not know how to diagnose mechanical problems or how to assess and repair the car's engine and its various components, you should enlist the help of a trusted mechanic who can provide regular, affordable maintenance assistance to keep the Volkswagen running strong for many years to come.