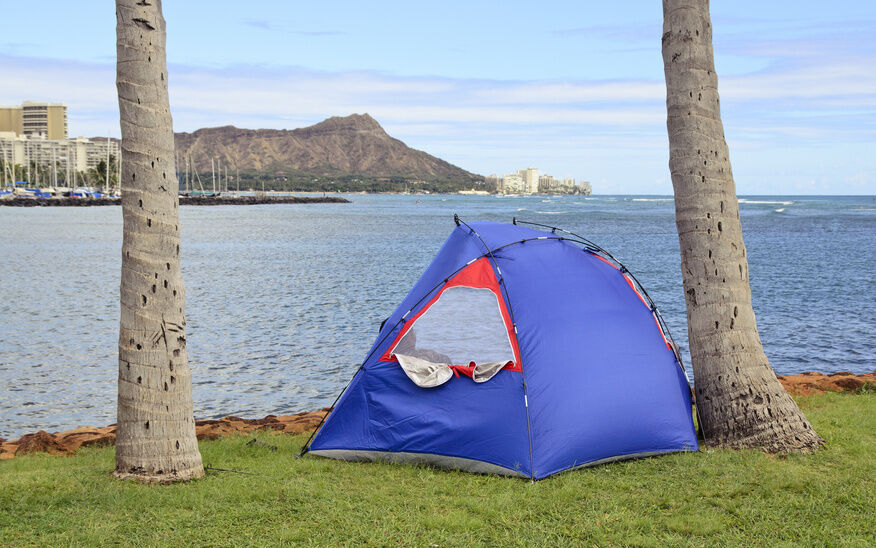 Pop-up tents are easy, convenient shelters to take along on a camping trip. Manufacturers design them to be simple to pull out and set up in seconds. However, when the time comes to pack up, you may wonder if that tent will ever fit back into its bag. As your next camping trip approaches, research some ways to properly fold and store a pop-up tent.
Store the Pop-Up Tent in the Original Bag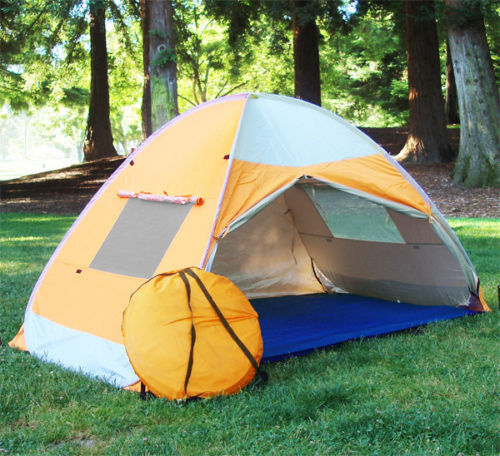 First of all, store the tent in the original bag if possible. The tent maker tailored that bag to accommodate that specific pop-up camping tent. Although these bags are usually somewhat resistant to punctures, keep the tent bag away from sharp objects to ensure that no damage occurs. If the bag rips, pops a hole, comes apart at the seam, or develops some other issue, purchase a waterproof or water-resistant bag made of sturdy material, about the same size as the original bag, and store your pop-up tent in it instead.
Remove Anchors and Peripherals from the Pop-Up Tent
When users set up their pop-up tent, they generally anchor it into the ground with some L-shaped pegs. Some tents come with a spare tent peg, which you can use to hook the other pegs and pull them out of the earth. If you have a rain fly or an awning attached to the tent, undo the snaps, buttons, or zippers and take those items off. Check for the retaining straps and remove those too. Of course, make sure that you remove all your camping equipment, such as sleeping bags, rucksacks, coolers, and supplies, from the tent before you pack it.
Shake Out and Dry the Pop-Up Tent
During use, your tent may pick up some dirt, sticks, and other debris, either from the surrounding vegetation or from people tramping in and out of the tent. Once the tent pegs are out and you have detached all peripherals, recruit a friend or family member from your camping group to help you shake out the tent. Shake it vigorously until all the twigs, grass, dirt, and other objects fall off. If it rained during your trip, or if the tent is wet from sitting on the ground, use a towel or some other soft cloth to dry off any damp portions. Avoid storing your pop-up tent when it is moist.
Fold Up the Pop-Up Tent Correctly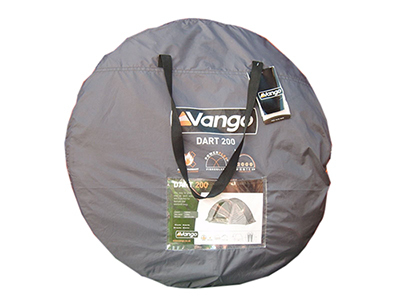 Fold the tent back up the same way it was folded before. Your owner's manual should have specific instructions for how to do this. If not, try to follow the crease marks left over from when the tent was originally folded in the bag. Pop-up tents have pliable metal hoops, so you need to gently bend those into place as you fold up the fabric portion. If possible, have someone help with you with the folding, especially if it is a large tent.