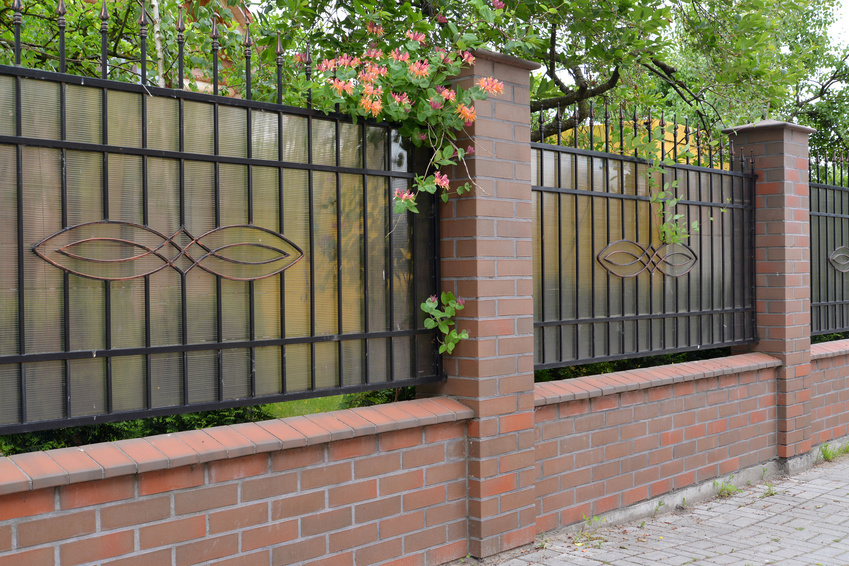 Fences take a pounding especially when exposed to rain, snow, sleet, wind, and hailstorms. To combat damage, you can protect these enclosures to last and look newer longer. Find out how to maintain your fencing to keep the force of natural elements at bay.
Wooden Fencing

Homeowners use wooden fence panels to surround a garden or put up a wooden fence to provide privacy. Along with moisture, bugs may try to eat away at the fencing. Before placing the wooden fence posts into the ground, soak the bottom of the wood with creosote, which preserves the wood from moisture and has a taste bugs do not like. Instead of putting soil around the bottom of the posts when placing them in the ground, place gravel around them since dirt retains water, keeping the wood wet, which may lead to rot. Apply sheet metal around the bottom of the posts to keep the wood dry. You can paint the entire wooden fence with creosote to protect the horizontal boards.
Vinyl Fencing
You may be tempted to paint your fence for a change of colour but doing so interferes with the UV protectant applied by the manufacturer. To avoid dings and bangs to the vinyl, do not trim too close with a weed whacker which may penetrate the wood, leaving pockets for water to accumulate. Running into a fence with a lawnmower may mean replacing an entire section. Mould and mildew may gather on the vinyl fence's surface which you should remove by combining common household products to include laundry detergent, water, and bleach. Keep grills a safe distance from vinyl as too much heat melts the material causing irreparable damage.
Metal Fencing

Aluminium fencing is popular amongst buyers because it does not corrode when exposed to moisture. Steel fencing, another metal fencing product, needs a little help from barrages of moisture and heat, which combine to deteriorate its surface. Install metal post caps to keep water off of the posts that hold the fence sections together. Excessive moisture causes metal to rust which is why most manufacturers pretreat steel with a galvanised undercoating and a powder coat finish. If you see rust on the fence, brush and sand away the reddish brown residue and apply rust remover, which destroys rust and prevents further corrosion. Some owners apply an oil-based primer followed by one or more coats of paint to prolong the life of a steel fence, should rust begin wearing away the finish.