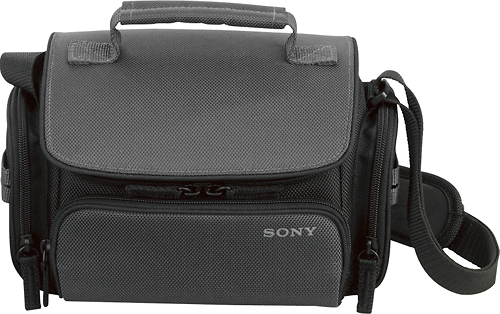 A serious photographer who may own several cameras and a host of additional accessories will be aware of the value of this equipment. Naturally, they want to ensure that expensive items are well-protected from accidental damage or theft, so most photographers will want a camera bag that holds all their equipment, allows ready access, and protects everything well.
There are many different designs of camera bag available, but choosing the best one needs careful consideration.
What to Consider When Choosing a Camera Bag
There are several aspects that need to be considered when deciding on the best design of camera bag to purchase.
How Much Photo Equipment Needs to Be Stored?
Firstly, consider how many cameras need to be stored; more than one camera will require a larger bag. How many additional lenses need storage and what kind? Does a tripod need to be carried? What other accessories will be included e.g. filters, memory cards, flash gun etc.
How Will the Bag Be Used?
Next, consider how the bag will be used. Is intended to carry all equipment or just some? Will it be used mainly on long journeys or shorter day trips? Is it principally for casual photography such as family events? Or is it for professional purposes, e.g. wedding shoots, sporting events, or nature photography?
Where Will the Bag Be Used?
It is also essential to think about where the bag will be used. Will most photography be done outdoors? Will it be used mainly in a crowded, urban area, or a crime area where security may be a problem? Will it be used where rain is heavy and prolonged, or a hot dry country where dust is an issue?
How Will the Bag be Transported
The way in which the bag will be transported may also affect the decision. Will it be mainly worn when out photographing? Does it need to be put in the boot of a car with other items? Will it be used in crowded situations, such as a train journey, on the underground, or on buses? Will it be needed for frequent air travel, when size and weight restrictions may apply and the bag will need to fit in an overhead locker?
All these questions are helpful to be asked when thinking about what kind of bag is best to buy.
Different Camera Bag Designs
With so many designs to choose from, it is worth doing some research into the pros and cons of each style and, in particular, thinking about the level of protection they offer for photographic equipment.
Carry Bags
This design is usually a straightforward bag that can be carried with handles. Carry bags are available in a range of sizes, depending on how much equipment needs to be fitted inside.
Advantages




Strong outer material


Most carry bags have strong, durable outer material to keep equipment protected from bumps



Padded compartments


Variety of padded compartments for cameras and accessories. May be constructed of padded strips with velcro so the design can be altered to suit.



Disadvantages




Light outer material


Some bags have lightweight outer material – little protection



Not easily portable


Needs to be put down to be used – may be vulnerable to theft



Access


May need to be put down to access equipment


Handbag-style Bags
Handbag-style camera bags are relatively small when compared with other bags and can usually only carry one camera and a limited number of accessories. They are generally designed with a shoulder strap so that equipment is easily accessible. Some are brightly coloured or patterned, functioning as fashion accessories.
Advantages




Lightweight


They can be carried all day in relative comfort – less vulnerable to theft



Padded compartments


Most contain compartments for camera, an additional lens, and other accessories – prevents equipment moving around



Easy access


Camera and accessories can be accessed easily



Fashion accessory


Not immediately obvious that it is a camera bag, offering added security.



Disadvantages




Limited size


Only houses a limited amount of equipment – can't carry a tripod or telephoto lens



Weight


May be heavy to carry all day


Shoulder bags
Shoulder bags have a strap that can be worn on the shoulder or across the body. Similar to the handbag-style bags, they tend to be relatively small, and only hold a little equipment.
Advantages




Shoulder strap


Can be worn across the body for extra security



Outer material


Usually thick and strong to protect equipment from knocks



Padded compartments


Compartments to hold equipment securely in place



Easy access


Equipment is easily accessed when needed



Disadvantages




Limited storage


Only limited amount of equipment can be housed. No provision for tripod or long lens



Weight


May be heavy on the shoulder



Strap may slip


Bag could slip from shoulder when photographing



Protection


Less protection than with a backpack or case


Slingbacks
Slingback camera bags are similar to a backpack, but have one strap which reaches across the body.
Advantages




Strong outer material


Usually have durable outer material which affords some protection against damage



Padded compartments


Protect cameras and equipment during movement. Some have a suspension system for cameras which gives added protection



Easy access


Bag can be swung round easily to access equipment



Comfortable


Can be worn all day – added security



Disadvantages




Lightweight


Lightweight bags offer less protection for equipment



Balance


Single strap may be less well-balanced than two straps – may cause back strain



Strap may slip


The strap may slip off the shoulder when photographing


Backpack
The backpack is an extremely popular design as it is versatile and comfortable to wear. Backpacks may be completely devoted to camera equipment or a combination of camera equipment and other items. Some may even have removable camera storage so the bag can be used as an ordinary rucksack when needed. Many backpacks also have storage for a laptop.
Advantages




Strong outer material


Protective outer material to minimise risk of damage



Moulded shell


Some designs have a moulded shell for superior protection



Storage recesses


Wide range of storage solutions for cameras and equipment, including some with suspension storage for cameras. Can store a camera with lens attached.



Protection from elements


Some backpacks are waterproof, and / or dust-proof. Additional rain-cover sometimes supplied.



Two straps


Good for posture and balance. Leaves hands free for photography. Straps usually padded for comfort.



Disadvantages




Size and weight


Can be bulky and heavy, especially large padded designs. Moulded versions may not fit in aircraft lockers.



Access


May need to be put down to access equipment.


Hard cases
Hard cases provide the ultimate in secure storage for cameras and accessories. They have a hard shell (often aluminium) and are ideal for professional photographers with lots of equipment that needs extra protection.
Advantages




Extremely strong


Offer excellent protection against accidental damage. Can be stacked if necessary.



Foam inner protection


Storage recesses individually carved out of foam for perfect fit



Protection from the elements


Outstanding protection from water, dust etc.



Disadvantages




Cannot be worn


Need to be put down to use – may be vulnerable to theft



Weight


Large boxes may be heavy although some are fitted with wheels and handles


Buying a Camera Bag to Protect Photographic Equipment
Before making the decision to purchase a photo bag, take time to consider which bag would be best suited to individual circumstances. An occasional photographer with limited accessories will have very different needs to someone who has lots of equipment and uses them frequently. If possible, try to view and test some bags to get a feel for their size, capacity, and comfort.
Decide on a suitable budget. The most expensive bags are not necessarily the best, but as a general rule, cheaper bags have fewer extras, such as a rain-cover, waterproofing, or tamper-proof zips. Buying a cheap bag may prove to be a false economy if they are not durable or they don't protect equipment securely.
Conclusion
Many photographers believe that a good camera bag is the most essential item in their photographic kit after their camera. There is little point in having expensive cameras and accessories if they are not well protected, so buying the best possible bag for individual circumstances should be a high priority for any photographer.