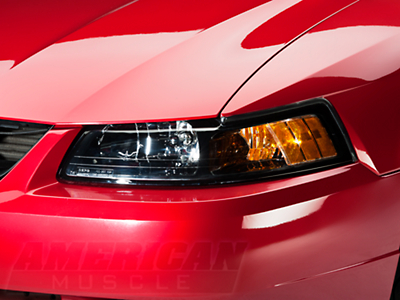 Changing the lights of a Honda Civic may be a difficult task, particularly because there are so many types of car lights available on the market, and a buyer may feel overwhelmed by the multitude of choices. The actual process of replacing the lights of a Honda Civic should be a simple endeavour, as it usually takes only a few minutes to change them. The tricky part is to find the correct lights, as buying the wrong ones may end up being a waste of money and time.
Keeping the bulbs and headlights functional on a Honda Civic is the best way to avoid getting a ticket for busted headlights. Repeated tickets of this kind may eventually affect a driver's insurance premium. In addition to that, busted lights may put the driver at risk especially when driving at night. Buyers who are interested in purchasing new lights for their Honda Civics could benefit from learning more about how to choose the correct lights for their vehicle and how to install them properly.
What to Look for When Shopping for Honda Civic Lights
Car owners may choose to replace the lights on their Honda Civics either because they are no longer working properly or because they want to upgrade them for brighter light and improved road safety. Regardless of the reason, they need to make sure that the lights they buy are suitable for their particular vehicle model. The problem with finding the right kind of lights for a Honda Civic is the large number of versions in which this car was released across the years. From 1972 to 2011, the Japanese automaker has released no less than nine generations of the Honda Civic. It goes without saying that not all of these models have the same lights, so it is up to the owner to determine the exact kind of lights they need.
Categories of Lights That May Need Replacement on a Honda Civic
In addition to having to choose from various kinds of lights for different generations of the Honda Civic, buyers should also determine the category of lights that need replacement. They can choose from bulbs and LEDs, rear light assemblies, side marker lights, fog light assemblies, headlight assemblies, number plate lights, reverse light assemblies, and more. Two of the most common types of lights that need replacement on a Honda Civic are the headlights and tail lights. Headlights vary in intensity, power, hue, and brightness, and not all of them are made from the same materials. The same goes for tail lights, and in order for them to work properly, buyers need to make sure they are a good fit and that they are installed correctly.
Tips for Choosing the Right Lights for a Honda Civic
When choosing new lights for a Honda Civic, buyers should take a few issues into account. First, they should choose a lightning system that is compatible with the model of their car. These parts are often non-refundable, and buying the wrong ones can be a costly mistake. Some models require multiple bulbs and an owner can check the pins of the existing lights in order to determine the type of connections and their size.
What Elements Need Replacement?
Buyers should then determine what exactly needs replacement: the entire assembly or only the bulbs? In many cases, replacing the entire assembly may not be necessary, so the bulbs should be checked first. However, those who discover that the entire assembly needs to be replaced can choose to buy the pieces separately or as part of a light. In the event that a headlight or tail light is chipped, scratched, or broken, a new cover is necessary. This is essential for protecting the bulbs from any scratches and elements. Moreover, bulbs provide a stronger light when they are protected by a lens.
Brightness and Colour
When buying bulbs for a Honda Civic, buyers should keep in mind the fact that opting for the brightest bulb is not always the best choice, because this may cause a glare that may have a temporarily blinding effect on other drivers. Opting for halogen bulbs is a good idea because they burn three times less bright than regular HID bulbs. On top of that, halogen bulbs have 10 times the lifespan of a regular bulb.
Honda Civic lights are available in various colours and buyers can choose one according to their own preferences. The ideal choice is a colour that integrates well in the existing colour scheme of the vehicle.
The three main types of car lights that a consumer can choose from include LED lights, HID bulbs, and halogen lights. The LED lights are available in a wide variety of colours including green, pink, and blue. The halogen and HID lights produce a pure white light, with the HIDs being able to change colour according to temperature in some cases.
Types of Bulbs for Honda Civic Headlights
Headlights are the most common lights that need bulb replacement. This is true for any vehicle, and the Honda Civic is no exception to the rule. There are several types of headlight bulbs from which to choose. Each of them comes with a series of pros and cons and the good news about them is that they can be replaced quickly. It is very important to replace the headlight bulbs as soon as possible, because reduced visibility is one of the main factors that contribute to road accidents.
Halogen Headlight Bulbs
The majority of the headlights found on Honda Civic cars use halogen headlight bulbs. These are energy-saving bulbs that reduce fuel consumption and are designed to last longer. The light they provide is quite bright and they are considered to be safe in all kinds of weather and visibility conditions.
Xenon Headlights
Xenon bulbs are also known as HID lights, an acronym that stands for high-intensity discharge. Instead of using a metal filament to produce light, they employ an arc of high-voltage current. In past years, they were less common, but they have gradually become common on family cars. For the Honda Civic, consumers can choose them as a factory-fitted option. Xenon headlights are sold on websites, such as eBay, as complete units and they are approved in the U.K. provided no conversion kit has been used.
LED Headlights
The acronym LED stands for light-emitting diodes. LED headlights are a rarer occurrence for the Honda Civic. The main benefit of using this kind of lights is the fact that they are designed to last the lifetime of the vehicle. They require less electricity than their halogen counterparts, which means that they do not drain the battery as much and they reduce CO2 emissions. The light produced by these bulbs is more similar to daylight and reduce glare.
How to Find Lights for a Honda Civic on eBay
In order to start shopping for lights for a Honda Civic on eBay, you first need to determine exactly the models you need. If you are shopping for bulbs, you should know whether you are looking for halogen or xenon lights. After you have all of this information, you can proceed to type the words "Honda Civic lights" into the search bar of the website. This allows you to browse through eBay's extensive selection and find the lights or bulbs you need without too much hassle.
If you already know the exact name of the lights for which you are looking, you can include it in your search in order to save some time. One of the most useful features of the website is the possibility to refine the results according to criteria, such as price, model, location of the seller, and more. This may help you to narrow down the selection and speed up the search process. Make sure you read all of the information provided by the vendor in the product description carefully in order to be certain that the lights you buy are suitable for your particular model of Honda Civic. Having a good look at the pictures may also be of help, as you can compare the lights with those you already have installed.
Conclusion
Keeping the lights of a Honda Civic in good shape is essential for the safety of the driver and of other drivers on the road. There are multiple types of lights that may need replacement, with the headlights and tail lights being the most common among them. Determining the exact type of lights for a specific Honda Civic model is essential for ensuring a good fit. Buyers can find all of the information they need by consulting the owner's manual that comes with the car.
Lights for a Honda Civic can be purchased from various automotive shops, but one of the easiest ways to find the correct lights for a specific car model is on eBay. The website has a wide variety of lights for all generations of the Honda Civic, so it should not take too long to find the correct ones. Moreover, buyers can compare prices from different sellers and find the best deal before making a purchase.