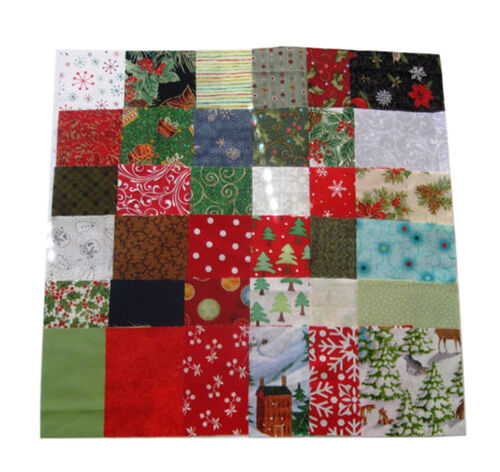 A convenient way to craft without breaking the bank, using recycled fabric scraps from old clothes or other sources gives each project a special look while helping to declutter the craft closet at the same time. Hundreds of craft projects exist to make use of these recycled scraps, including helpful gifts such as microwave heating pads and book binders, and they are a fun way to jazz up old jeans. Whether the fabric scraps come from a specialised craft shop or online at eBay, crafting with repurposed materials proves fun for a group project or a great way to spend an afternoon.
Gathering Necessary Materials
In order to be prepared for any type of recycled fabric scrap craft project, gathering a few materials ahead of time makes crafting time more fun and rewarding as well as less stressful.
| | |
| --- | --- |
| Craft Material | Purpose |
| | Basis of all fabric scraps projects |
| | Helps secure fabric before sewing |
| | Ensures proper cuffs and cuts |
| Assorted coloured thread | Binds edges and creates strong bonds |
| | Attaches scraps together |
| Spool of flat elastic | Gives book bindings a bit of stretch |
| Plastic pellets , rice, beans, or oats | Fills microwave heating pads |
| | Pieces fabric scraps together or to other materials |
It is also useful to have a large towel or canvas tarp to spread over the work area.
How to Recycle Fabric Scraps
Clean off a large, flat work area and spread the towel or canvas material out before starting any projects.
Microwave Heating Pad
Helpful for a stiff neck or aching joints, microwave heating pads come together easily and last for many uses. To begin, sew several scraps of fabric scraps together to make two pieces that measure 22 cm to 27 cm in length to create the two sides of the heating pad. After threading the flat needle with thread to match the fabric pieces, attach the bottom of the two pieces together, working from the inside to hide the seam, and sew up the two longer sides to form a pouch. Turn the piece right side out and fill the middle with plastic pellets, beans, rice, or oats before sewing the top together to form a sealed heating pad ready for gift giving or immediate use.
Book Binder
A book binder displays a decorative design on the front and uses flat elastic to wrap around the pages and keep the piece secure. To begin, choose a slim scrap of fabric measuring about 38 cm long and fold it up in a loose zigzag from bottom to top. Prepare the sewing machine, or use a straight needle and thread, and stitch a straight line down the middle of the zigzag to keep the shape intact.
Cut a piece of the flat elastic approximately 25 cm to 30 cm long and attach one side to the top of the prepared fabric scrap and the other end to the bottom of the creation. Owners can slip this around the front of a book with the elastic on their current page to hold their place.
Jean Cuffs
Adding a fabric border to jean cuffs breathes new life into a pair of pants designed for the donation pile. To begin, cuff the jeans so that they fall approximately halfway between the knee and ankle or higher, if preferred. Measure the cuffs to ensure they match. Using a sewing machine or denim needle and thread, tack the folds together on the inside seam as well as the outside seam to keep it in place.
Piece together several pieces of fabric scraps to make a large enough piece to fully cover the cuffed area and create a second piece for the other leg. Spread a thin layer of hot glue on the back side of the fabric and immediately place it on the cuffs to ensure a good hold. Then, sew the top and bottom edges of the fabric. Allow the glue to dry for approximately 24 hours.
How to Buy Fabric Scraps and Craft Materials on eBay
Whether you need fabric scraps to stretch your stash or extra materials such as a glue gun, needle and thread, or thin elastic to put the finishing touches on your project, you can find all of the materials on eBay. For a quick and efficient shopping experience, use clear and specific keyword terms when using the Search bar found on any page of the site, including keywords like "professional quality hot glue gun", "sewing accessory kit", or "spool of flat elastic". After your materials arrive, put them to use to craft one-of-a-kind birthday or holiday gifts for friends as well as treats for yourself.