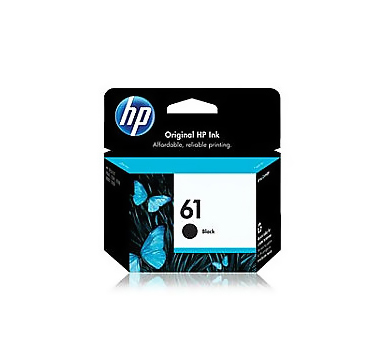 People who use printers can help the environment by recycling their printer cartridges. In fact, Hewlett Packard (HP) operates a free recycling programme that allows users of its line of printer cartridges to trade in used cartridges. It even offers credit at select shops for used printer cartridges. HP printer users also can refill certain HP cartridges, although some printers do not accept refilled cartridges and require new ones to operate properly. While shoppers can find a variety of HP products online at sites like eBay,, including new and refurbished HP printer cartridges and refill kits,, it is important to know about the available options for recycling HP printer cartridges as well.
Types of HP Printer Cartridges
Before recycling HP printer cartridges, shoppers should keep in mind the type they own. HP offers both ink and toner cartridges in black, cyan, magenta, and yellow.
Cartridge Type

Description

Used in inkjet printers

Available in pigment- or dye-based cartridges

Generally found in a home or school environments

Used with laser jet printers

Printers use either a combined colour cartridge or individual cartridges

Often found in laser printers in business settings
Always check the printer's manual for the specific cartridges to use as cartridges only work with the designated machines.
How to Recycle HP Printer Cartridges
To recycle HP printer ink and toner cartridges, users have several options, including recycling old printer cartridges or even receiving credit in select shops. Printer owners should evaluate all of their options and pick the one that best works for them.
Recycling HP Printer Cartridges
HP offers a few options for recycling its printer cartridges. Printer owners can find a local drop-off point for HP items or they can mail them to the company using postage-paid shipping. The entire process is free and provides a convenient way to help the planet.
Getting Store Credit for HP Printer Cartridges
Some local shops even take used ink and toner cartridges and give in-shop credit. This can help printer owners save money when purchasing replacement cartridges and other office supplies. Most shops only take a certain number of used cartridges at a time, so check with them first.
Other Recycling Options
Printer owners have other options to recycling used cartridges, including refilling a used cartridge on their own or buying refurbished cartridges from the manufacturer or other companies who specialise in this process.
Refilling an HP Printer Cartridge
Printer users can easily refill a cartridge as long as they have the correct equipment for doing so, including a refill kit made specifically for HP cartridges, as well as the space to complete the process safely. Before refilling a printer cartridge, owners should read the instructions carefully to ensure they understand the entire process.
Step 1
If the refill kit comes with a cartridge holder, attach the cartridge, making sure it fits. Next, attach the cartridge grip. This helps stabilise the cartridge while in the holder.
Step 2
Load the ink into the syringe included in the kit. Make sure to fill the syringe as directed in the instructions.
Step 3
Insert the ink-filled syringe into the cartridge holder in the designated spot. Press the piston slowly to insert the ink into the cartridge. This could take up to ten seconds.
Step 4
Remove the cartridge from the holder. Clean off any excess ink and check the nozzle to see that it works properly before reinstalling it into the printer.
Buying Refurbished HP Ink and Toner Cartridges
Buying refurbished HP printer cartridges is another option for HP printer owners. Refurbished printer cartridges are similar to new items, but they have had components vital to their correct operation replaced with new items. One of the favourable facts about refurbished cartridges is that they often cost less than new ones.
How to Buy HP Printer Cartridge Refill Kits on eBay
When shopping on eBay, shoppers can find a large selection of HP printer cartridges for the various HP printer types and models. To perform a search for HP printer cartridge refill kits on eBay,, shoppers can enter keywords into the Search bar. This pulls up a list of results and categories that shoppers can use to narrow down their search according to type, brand, and colour of ink.
After recycling printer cartridges, owners need replacements. When searching for new cartridges, including ink or toner, look for the type that matches the printer model. By doing so, shoppers can ensure that they buy the correct type of cartridges the first time.