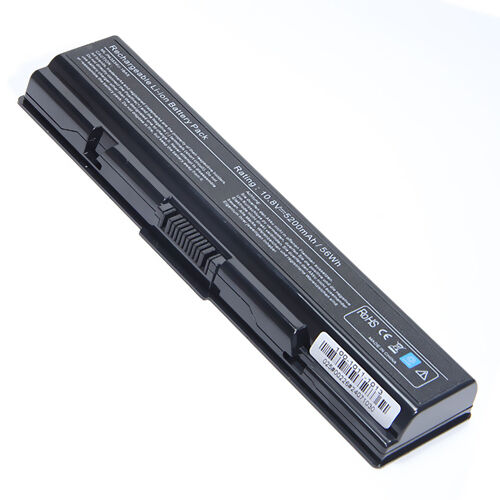 Laptop batteries have extended lives due to their rechargeability, but after a while, consumers still want to upgrade to newer, faster batteries, because their old batteries may simply stop working. Once it is time for new batteries, old laptop batteries must be recycled properly. Laptop batteries, like all other types of batteries, contain chemicals which harm the environment if they leak from the batteries.
To keep the planet healthy and keep toxins away from humans, the best option is to recycle these batteries. Luckily, many computer companies make it easy to recycle old computer batteries in an easy and safe way.
Why Recycling Batteries is Important
Not only does battery recycling reduce the harmful materials in landfills, it also allows companies to reuse materials to make new products, therefore eliminating waste. Unlike other lead-based batteries, not all laptop batteries are toxic, but generally, the entire battery itself is recyclable, which means consumers who recycle are helping contribute to using new raw materials to create more products.
Drop off Batteries
There is a variety of places that take old laptop batteries. Before taking batteries to a recycling centre, do not attempt to open the batteries or remove any parts. They must be recycled as they are. It is dangerous to attempt to open these batteries due to their chemical and energy makeup. To keep dead batteries safely stored until drop-off, keep the batteries in a cool, well-ventilated place until they are recycled.
Computer Companies
Some computer companies offer free recycling programmes for their own brand of laptops. For instance, Apple laptop batteries are recycled free at any Apple location. Other companies work in conjunction with recycling programmes such as Valpak, and these programmes offer drop-off locations for Samsung, Toshiba, HP, Dell, and Acer laptop batteries, among others.
Electronics and Retail Shops
Shops which sell computers and batteries typically recycle laptop batteries. Some of these retail shops include Currys, PC World, Tesco, Argos, Morrisons, Asda, and Homebase. These shops have recycle bins for all types of batteries, including laptop batteries. Some Internet retailers participate in battery recycling as well. Check Amazon.com, which works with the ERP UK Ltd., to recycle laptop and other types of batteries free of charge for U.K. customers. It offers a list of nearby drop-off points for batteries on the website.
Battery Recycling Centres
Take laptop batteries to a number of recycling centres to drop them off. Some places that offer battery recycling include designated libraries, schools, and town halls. Some city councils, such as the Oxford City Council, actually pick up batteries on the kerb along with other rubbish left out for collection. Consumers find battery drop-off centres nearby by using the locator through the website and take batteries to a nearby community centre for recycling.
How to Make Laptop Batteries Last Longer
Avoid having to purchase a new battery sooner by ensuring the existing laptop battery works for longer. Extend battery life by always keeping the laptop charged. Other things to keep in mind include applications. If too many applications are in use at once, that action drains the battery. Close out unwanted applications and delete any unused programs. Adjust the laptop's settings to minimise brightness to avoid using too much energy, and unplug any peripherals when they are not in use, such as web cameras or optical drives.
Learn About the Types of Laptop Batteries Available
There are three distinct types of laptop batteries in use today. Though two of them are older, many laptop computers still use them. For consumers who need to know which type of batteries their laptops contain, the batteries should have labels which identify them. Always use the proper type of battery in a laptop to avoid problems.
Battery Type

Chemical Makeup

About the Battery

Nickel and cadmium

Used in older laptops

First rechargeable laptop batteries on the market

NiMH

Nickel, metal, hydride

More efficient than NiCd batteries

Commonly seen in most laptops

Li-ion

Lithium, ion

Newest type of laptop battery

Lightweight and reliable ,yet costly
Though each battery is different, the batteries have one thing in common: Users must charge the batteries completely before use.
How to Buy Laptop Batteries on eBay
Check eBay for the best deals on batteries for your laptop computer once you have recycled your old battery responsibly. Do a general keyword search for "laptop batteries", or find batteries for your specific computer brand, such as " HP laptop batteries". If you travel frequently, you may want to invest in a second laptop battery to use while the first one is charging, so contact the seller by clicking " Ask a Question" to see if you can get a better deal on two batteries.
Laptop computers make life easier for many people who work and play on the go. However, consumers must replace laptop batteries when they stop working. Do your part for the environment and recycle batteries properly before purchasing replacement batteries.