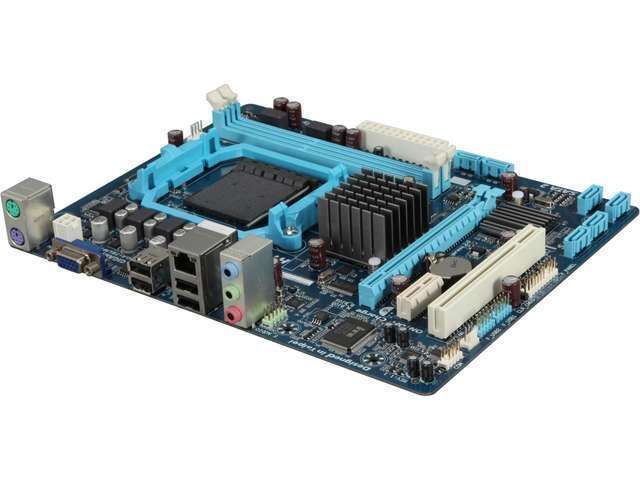 At times, it can be very difficult to figure out how to recycle electronics or components. Throwing parts out is not always a good idea due to environmental reasons, so consumers should consider different ways to recycle electronics such as laptops, cellphones, or components of these electronic devices. Some recycling centres accept electronic parts like motherboards, and some manufacturers also take old parts and reuse them. Another option is for an individual to sell a motherboard online. There are a number of different kinds of motherboards, including AT motherboards, XT motherboards, and ATX motherboards, and they work with different processors. If consumers want to get rid of a motherboard, it is important to know the options available for safely disposing of such computer components.
Types of Motherboards
Different types of motherboards work with different computers, and consumers should know what types are available before disposing of older models. The various options include socket A motherboards, socket 378 motherboards, socket T motherboards, and socket AM3 motherboards. The speed of the motherboard tends to be one of the most important factors for consumers considering a motherboard.
| | |
| --- | --- |
| Type | Bus Speeds |
| | 200 to 3200 MHz |
| Socket T | Up to 1600 MHz |
| Socket A | 100 to 200 MHz |
| | 100 to 200 MHz |
These are just a few of the options on the market and buyers need to consider other factors such as durability and compatibility before making a purchase.
Bring a Motherboard to a Recycling Centre
It is easy to get rid of an old motherboard by bringing it to a recycling centre. Not many centres handle electronic waste though, so consumers should check around to find the newest one in the area. As an alternative to a recycling centre, consumers can also look for a refinery that takes components of this kind. Once a consumer finds a centre able to recycle a motherboard, they should check to see if there are any special instructions for recycling. Sometimes it requires removing the plastic or gold from the circuit board before the centre accepts it for recycling. There are precious metals in these circuit boards, but they can be difficult to extract, and it might be easier to just trade in the board instead of dealing with extracting and selling the precious metals.
Send Motherboard to Manufacturer
Another option is for consumers to send the motherboard back to the manufacturer. A lot of times the manufacturer can refurbish the component and resell it or put it into another computer. Consumers should check with the manufacturer of their motherboard to see whether it accepts used motherboards. The manufacturer's website should have information on how to send a motherboard back to a company.
Resell Motherboard
If consumers want to make some extra cash, they can try to resell their motherboard on a site such as eBay. Before selling a motherboard, one should make sure there is no sensitive information left on it. Additionally, it is helpful to do some comparing to see what a specific type of motherboard tends to sell for.
Innovate Methods of Reusing Motherboards
In addition to many other forms of recycling, motherboards are also useful for craft projects. Before any project, consumers should prep a motherboard. There are a number of ways to get a board ready. For example artists can heat it up in an oven. The heat dries out the board and makes it easier to remove chips. Other sources of heat, such as a heat gun or soldering iron, also work. If consumers need to cut the circuit board, a small rotary tool works well. The circuit board has various colours, including blue, green, and gold, which can make very interesting craft projects, including jewellery, coasters, placemats, and more.
How to Buy Motherboards on eBay
If you are looking for a new motherboard or want to sell one you have, then eBay is the place to go. You may want to start with a keyword search. Simply type in phrases, such as "motherboard" or " computer components" to find options for sale. Another useful tool is the feedback tool, which lets you see what other buyers have had to say about a particular seller and about a certain motherboard. You can also check the feedback on someone who wants to buy your motherboard. If you are looking to buy a motherboard, you might want to see what Top Sellers have to offer. These sellers have consistently high ratings and some even offer free shipping