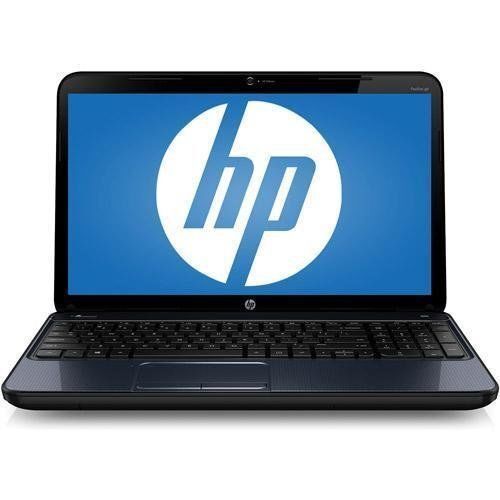 When it's time to buy a new laptop, consumers are faced with the question of what to do with their old one. Like other electronics, laptops contain toxins such as lead, mercury, and cadmium, which, if they leak into the water and soil supply, cause serious harm to the habitat, wildlife, and human inhabitants of that area. Recycling a computer helps reduce the already overwhelming presence of hazardous electronic waste in landfills. Refurbishment reduces the environmental impact involved in production, and reclamation and reuse of materials like aluminum, plastic, and gold makes the most of end-of-life laptops. Learning about laptop recycling helps consumers do so effectively and responsibly.
Refurbishing Vs. Recycling
Since 2007, the Waste Electrical and Electronic Equipment (WEEE) Directive has established certain regulations for the responsible disposal of laptops and other devices. The WEEE Directive prioritises reuse over recycling. In terms of life-cycle energy consumption, research suggests that laptop reuse is 20 times more effective than recycling. This is mainly due to the substantial environmental impact of production: studies estimate that over 80 percent of a laptop's fossil fuel consumption occurs before its initial use. Refurbishing technology makes the most of its productivity, and helps give underserved communities access to computers for education and other purposes.
Retailer Collection
Under the WEEE Directive, retailers of electrical equipment have an obligation to accept old devices on a like-for-like basis, or to contribute to the network of WEEE collection sites. Those retailers that do take back old laptops may do so for free, or may charge a fee, so it is advisable to contact them in advance. Shoppers should think ahead and inquire when buying their new laptop, as well.
Products recyclable under the WEEE Directive feature a symbol of a crossed-out wheeled bin. Devices predating the WEEE directive do not fall under this regulation, but it may still be possible to recycle them. If recycling through the retailer is not a viable option, consumers still have other choices.
WEEE Recycling Centres
Another option for recycling a laptop is to find a local WEEE recycling point. Many local councils run laptop and electronic recycling programs. Consumers should contact their council for more information.
There are plenty of WEEE-compliant recycling schemes across the UK. A simple Internet search can help find details about what is available in an area. Look for confirmation that the centre has the authorisation of the Environment Agency in England and Wales, or the Scottish Environment Protection Agency (SEPA) in Scotland. Not all recycling schemes accept laptop computers, so consumers should be sure to verify what kinds of materials the centre accepts.
Recycling Through the Manufacturer
Some manufacturers such as Dell and Apple offer recycling for laptops and other electronic equipment. The conditions for such exchanges vary. For example, the manufacturer may accept a device of any manufacturer upon purchase of one of their new products, and recycling of their own branded products at any time. In some cases, they refurbish their laptops and resell them at a discount price. Depending on the conditions, the manufacturer may cover postage fees. To learn more, consumers should contact either the manufacturer of the laptop they intend to recycle, or the manufacturer of the replacement laptop,desktop, or tablet they intend to buy. Manufacturers that have such programs usually feature this information on their website.
Donation Programs
Some laptop disposal systems focus on refurbishing laptops and donating them to schools, charities, hospitals, and other non-profitable organisations in the UK and abroad, including in developing nations. Some of these services offer free collection. Consumers should research the program thoroughly, however, and verify factors like WEEE-compliance and certified data destruction.
Data Security
When recycling a laptop, it is important to erase all personal data completely. This is not as simple as it may seem: even permanently deleted items are sometimes easily accessible. Specialist "data shredder" software, such as the SecurErase feature on VCOM's System Suite, destroy data securely.
The Data Protection Act of 1998 requires IT recycling centres to provide a certificate of data destruction. For extra security, consumers can request copies of documents outlining the company's data-wiping insurance.
How to Buy a Laptop
Shopping for a new, used, or refurbished laptop is easy on eBay. Starting from any eBay webpage, type in keywords such as "MacBook Air" or " Asus laptop". Compare different listings to find a product that interests you. Be sure to read the full listing for details like item description and postage fees, and check the seller's feedback before purchasing.
When recycling a laptop, it is important to consider issues like environmental impact and data security. Consumers should look for WEEE-approved services, which may include retailers, local recycling banks, or donation programs. Some manufacturers also offer laptop exchanges. Disposing of laptops responsibly is crucial in helping to reduce toxic waste in landfills, as well as the large environmental costs of production.