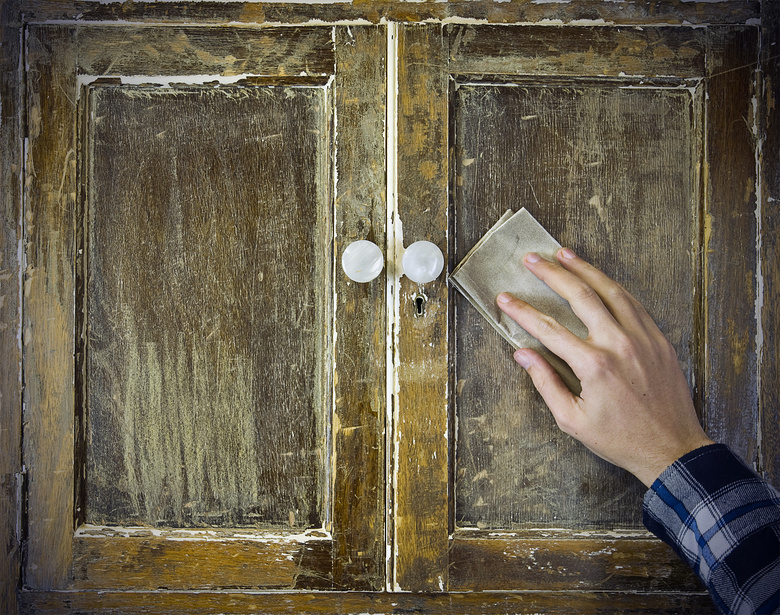 An easy way to refresh the look of a room is to refinish cupboard doors. This is an inexpensive technique that transforms kitchen cupboard doors, or any other storage space. It allows people to create a customised look. Before starting the job, buyers should purchase the correct tools and learn the steps to prepare, refinish, and reassemble the cupboard doors.
Tools and Supplies to Refinish Cupboard Doors

The hand tools required to refinish cupboard doors include a scraper, hammer, sanding tools, and screwdrivers. Other supplies include a dust sheet or newspaper, masking tape, paint brushes, and sprayers. Before gathering the tools and supplies, buyers should ensure that it is possible to refinish the cupboards doors because not all materials are suitable. Doors made from chipboard or other materials other than solid wood are not suited to refinishing projects.
Prepare Cupboard Doors
First prepare the cupboard doors by removing them. Label the doors to make it easier to return them to the correct position by placing a piece of masking tape at the corner and writing an identifying letter or number with a marker. Remove any hardware, such as handles or knobs, soak them in soapy water, and then clean with a soft brush before allowing them to dry. Wash the cupboards using a cleaning solution until the water runs clear. If necessary, strip any old paint according to the current finish on the door. Methylated spirits works well for removing paint and shellac. Varnished doors require a specific remover and often need to be sanded. Lacquer thinner and turpentine help to remove other finishes.
Refinish Cupboard Doors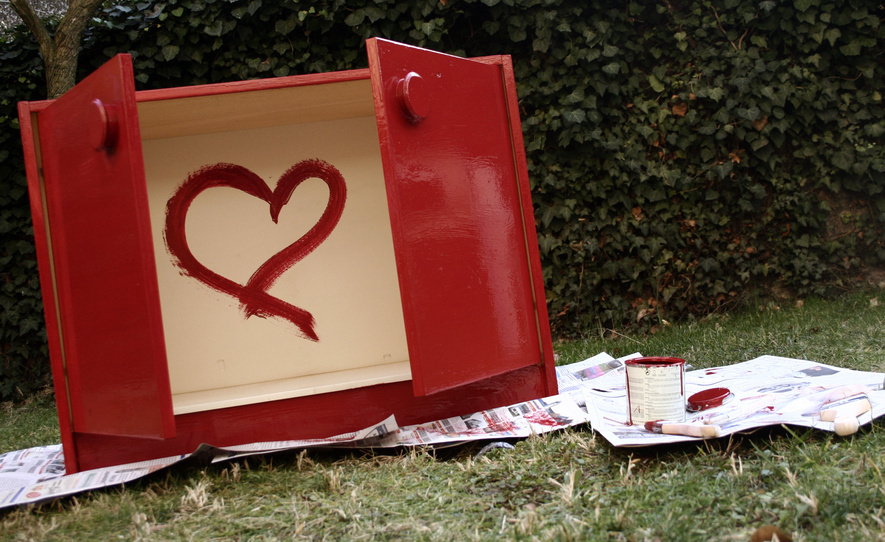 Sand down any rough spots and fill in holes and cracks with wood putty. Use a vacuum cleaner to remove any leftover dust from the surface. Apply a stain using a fine bristle brush, following the manufacturer's instructions. Wipe away any excess stain with a cloth and allow the door to dry completely. After 24 hours, use a paint sprayer or brush to apply wood varnish on one side of the cupboard at a time. Wait eight hours for the side to dry before varnishing the other side. Sanding in between coats ensures a smooth finish.
Reassemble Cupboards Doors
Buying new hardware can be an inexpensive way to update the look of cupboard doors. Choose cupboard knobs in coloured glass, or copper handles for a vintage look. Stainless steel or brushed nickel offers a more modern style. After installing the cupboard hardware, attach the cupboard doors in their respective positions.