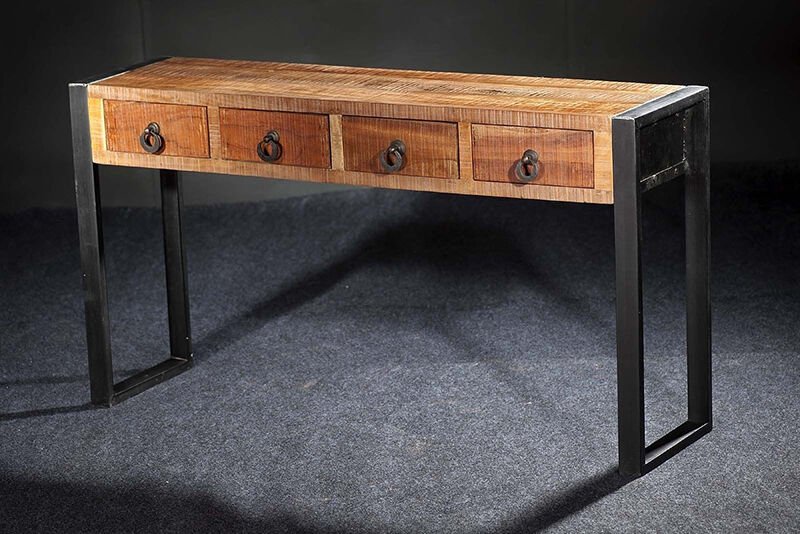 Console tables, also called hall tables are slender and generally tall tables used as space fillers, which add elegance to any decor. These tables are often placed along a wide wall or hallway and decorated with figurines, vases, lamps, and candlesticks. Console tables are generally made from wood, metal, glass, or a combination of these materials, so the refinish technique will vary based on the material it is made with. The steps below highlights one technique used to refinish wood console tables.
Assess the Initial Finish
Most console tables are made from one form of wooden material or another. Oak console tables are very popular, but some are made from mahogany, pine, and other types of wood. However, before you can refinish the wood, you have to first discern the original finish. Start by rubbing a piece of cloth dampened with denatured alcohol onto an inconspicuous area. If the table is finished with shellac, it will rub off; if it gets soft but does not rub off, it is more than likely covered with a water-based polyurethane. However, if nothing happens, it may still be covered with polyurethane, but an oil based version, or it may be covered with varnish.
Strip and Scrape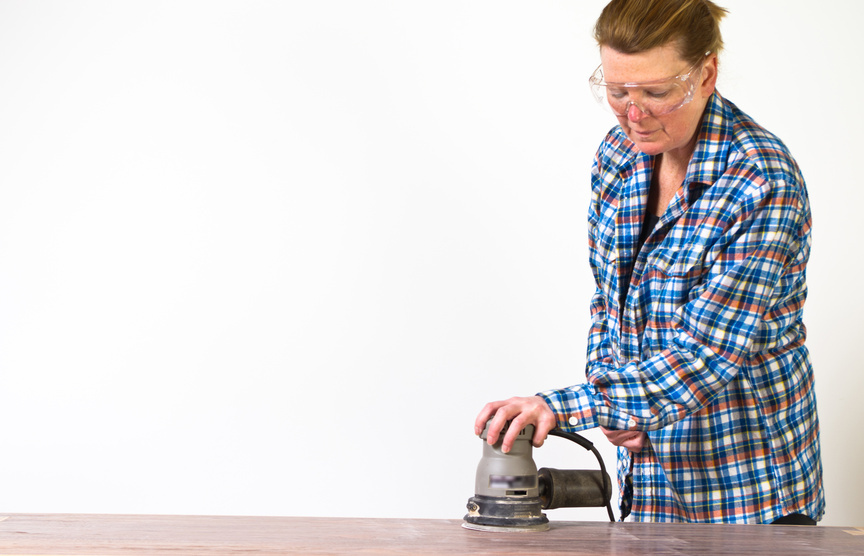 Based on the initial finish, use an appropriate chemical stripper to remove it. Place the table in a well ventilated area and wear a mask if available. Use a wide brush with natural bristles to layer on the chemical stripper and wait on it to soften. After 10 or 15 minutes, scrape off the softened finish with a dull scraper, ensuring not to scrape the wood, just the finish. As it is difficult to scrape the table clean without scraping the wood, do not attempt to get it completely clean with the scraper alone. Instead, use a fine steel wool soaked in denatured alcohol to rub the surface and remove any leftover shellac that may still be lingering. At this point you can use a dry paintbrush to brush away all the residue or use a vacuum to clean it. A vacuum will leave a cleaner surface and less residue to get trapped in the new finish.
Refinish the Console Table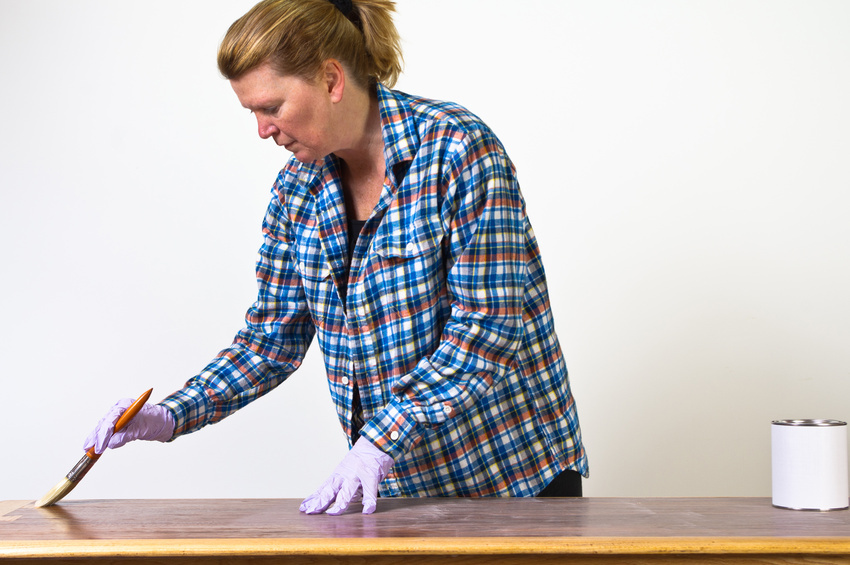 It is now time to re-apply shellac to the console table surface, a rolled cheesecloth or cotton rag is good for spreading it on. Re-saturate the cloth with liquid shellac as necessary until the entire table surface is covered. The shellac will act as a sealant for the wood, but may also double as wood stain. Shellac comes in various stain shades and can be left alone, but you can choose to add another stain over the shellac or paint the wood if a specific colour is desired. It is at this point you can decide if you want the console table to look exactly like it did before or if you want to change its appearance to match a new decor.