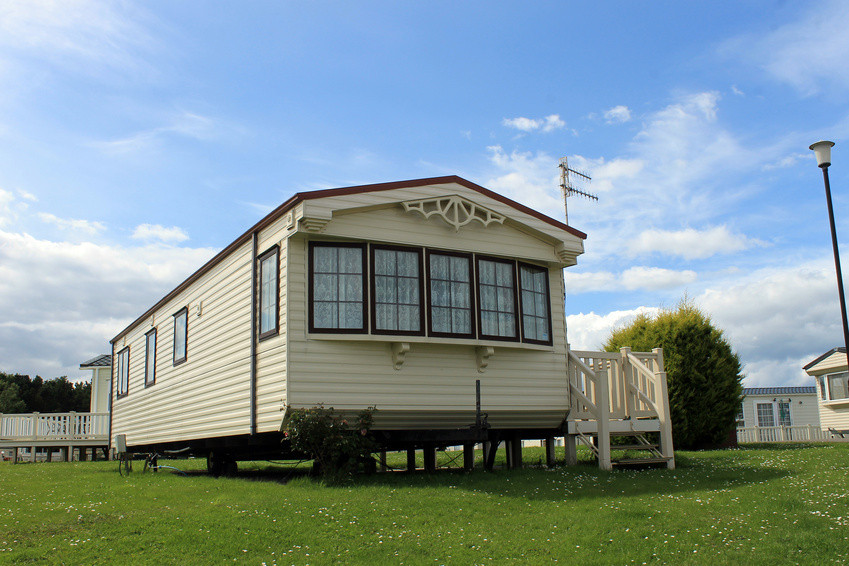 Caravans are popular travelling options for tourists who like to have many of the conveniences of home while they are away on a trip. Since owning and maintaining caravans can be expensive, tourists often opt to rent a caravan for a limited time as opposed to purchasing a caravan outright. Renting a caravan successfully relies on a number of factors, however, so travellers should do some research before determining which caravan to rent for their holidays.
Travellers can find a variety of caravan renting options by working in conjunction with local travel agents or seeking out options independently on websites like eBay. Generally, travellers put the focus of their vacation plans on their destinations of choice, and then choose a caravan rental that is convenient for that area. Because of environmentally-friendly regulations, some areas may have restrictions in place regarding the setup and operations of caravans in protected areas. Because of this, travellers should check the laws concerning vacation vehicles in the areas they plan to stay. Additionally, tourists should understand the types and sizes of caravans available, what features to look for, and what a caravan rental agreement should contain before choosing their rental caravans.
Types of Caravans
A caravan typically refers to living compartments that do not have a permanent foundation and can be moved from place to place. Although all caravans have these features, the mobility and permanence of different types of caravans differs widely. To avoid confusion when shopping for caravan rentals, holiday makers should make a distinction between static and touring caravans.
Static Caravans
Static caravans do not have the types of foundations found in other structures, like cabins or homes, but are still placed in areas for extended periods of time. This low level of mobility is due to the specialised hauling requirements of static caravans. A static caravan resembles a long, one-storey house and needs a specific type of heavy-duty truck to lift and carry the caravan to different locations. Because of the hauling expertise and professional equipment required to move a static caravan, owners often place their static caravans in designated holiday areas for years at a time. Tourists renting this type of caravan need separate vehicles for driving.
Touring Caravans
Touring caravans are highly mobile and typically move from location to location throughout the duration of a trip. Some touring caravans connect to the back of a car or truck, while others incorporate living spaces and driving capacities into one vehicle. Before renting a touring caravan, travellers should know whether they need to haul their caravans behind their vehicles because hauling often requires vehicles with larger engines. One benefit of attachable caravans is the ability to park the caravan once tourists arrive at their destinations and use their cars to take short trips around the local area. Touring caravans that combine living quarters and driving capacities together do not have that ability and can be difficult to manage when trying to complete simple errands, like visiting a shop, while on holiday.
Caravan Sizes
When describing the size of the caravans they have available for rent, owners often refer to the number of berths a caravan contains. The berth of a caravan is the number of built-in sleeping spaces available per person. For example, a 4-berth caravan has four separate, one-person beds. Since quarters are usually tight within a caravan, particularly the touring type, it is difficult to add additional sleeping spaces to accommodate more people. Because of this, renters should make sure they choose a caravan that has at least the number of berths needed to accommodate every person who is planning to go on a holiday.
Caravan Features
To increase the value and comfort of caravans, manufacturers outfit both their static and touring caravans with a variety of features. The inclusion of special features often adds to the cost of a caravan rental, however, so tourists should determine which features are most essential before shopping for their caravan rentals.
Heating and Air Conditioning
The heating and air conditioning options of caravans vary greatly. Some caravans only include heating options, which can be adequate depending on the climate of a caravan's location. Other caravans include both heating and air conditioning but limit their placement to the main section of the caravan. Limited climate control can become a problem for travellers sleeping in the berths or rooms at the far ends of a caravan, however. For maximum comfort, travellers should consider renting caravans with more extensive heating and air conditioning options to make sure that everyone within the caravan can sleep soundly.
Kitchen Areas
Most caravans feature basic kitchen appliances that allow tourists to make their own food on the road. Since tourists often want to stock their caravan kitchens well, particularly if they are travelling to remote locations with limited grocery shopping options, renters should make sure the kitchen of the caravans they choose are large enough to carry their supplies. Before renting a particular caravan, tourists should check the refrigerator's holding capacity and the storage space available in the kitchen. Although finding extra space within a caravan for non-perishable food items could be a possibility, caravan renters are seriously hampered by inadequate refrigerator space.
Entertainment Capabilities
Although a lot of the pleasure of travelling is taking in new sights, sometimes tourists just want to relax in their caravans and watch television or listen to music. Because of this, caravan renters should check which types of entertainment options are permanently available in a caravan when comparing renting options. Travellers going to remote areas find satellite options essential to stay connected to the world back home. Tourists travelling in a large group may appreciate Wi-Fi capacities so multiple group members can go online at once. While it is easy for renters to bring electronic devices on holiday, having the right kinds of connections available relies on the permanent features of a caravan.
Pet-Friendly Caravan Options
When tourists own their own caravans, they can choose their own pet policies. This is not the case with caravan rentals, however. Travellers who want to take their pets on holiday should remember to see if pets are allowed in any potential caravan rentals. In some cases, pets are welcome in a caravan but renters must pay a nonrefundable fee for special cleaning or insurance against pet-related damage. Caravan renters who are allergic to certain pets should also check a caravan's rental policy and limit rentals to caravans with pet-free rules to avoid any allergy flare ups during a holiday.
Caravan Rental Agreements
When choosing a caravan, travellers should pay close attention to the fine details of any rental agreements. Many standard rental agreements have certain sections that provide details on what responsibilities a renter assumes once an agreement is signed.
| Caravan Rental Agreement Sections | Description |
| --- | --- |
| Payment section | Provides details on any deposits or scheduled payments, when payments are due, and what course of action owners can pursue if they are not paid adequately |
| Terms | Outlines insurance requirements assumed by renters, pet policies, and utilities payments that need to be made during a rental agreement's timeframe |
| Conditions | States that a renter should inspect a caravan rental property before signing any agreements and note any damaged conditions; if an owner claims existing damage was caused by a renter, the renter can be held liable for the damage |
Signing a caravan rental contract is a legally-binding act that travellers should not take lightly. To protect against any charges because of cancellations, caravan renters should consider purchasing traveller's insurance. In some cases, using a credit card to pay for deposits and scheduled payments can also protect a caravan renter from unforeseen charges and liability. Before signing any documents, it is important that caravan renters investigate their options and put a plan in place to protect themselves from accidents and liabilities.
Buying a Rented Caravan for Your Next Holiday on eBay
eBay is a strategic resource for travellers who want to plan their next caravan holiday. To start off, renters can type descriptive keywords into eBay's convenient search field to locate caravan rental options in the holiday location of their preference. For example, typing "Spain caravan rental" in the search field results in eBay generating a selective list of all of the caravan rentals located in Spain. Renters can then focus eBay's search results by choosing filters which limit options based on the number of berths a caravan contains or the rates applied to rentals. When comparing caravan rental options, travellers should read the information provided by caravan owners in each eBay listing so they know exactly what a caravan rental agreement demands.
Holidaymakers can also use eBay to find the items they need to make their holidays successful. When driving in a new area, travellers find guidebooks containing maps and GPS navigation devices essential. Unless travellers are using a touring caravan, they often need to arrange other modes of transportation, like flights or trains, to get to and from their holiday destinations. Additionally, tourists can use eBay to find holiday-related items, like luggage or seasonal clothing, that can prepare any travellers for the various conditions they face during their holidays.
Conclusion
Caravans allow tourists to travel with many of the comforts of home. Since owning a caravan can be an investment beyond the reach of many people, renting a caravan is an economical choice. Before determining which caravan to rent, however, travellers need to understand the wide difference between the types of caravans available. Static and touring caravans differ most obviously in terms of their mobility. If travellers plan on moving often or are relying on their caravan as a form of transportation, they should rent a touring caravan. Both static and touring caravans are available in various sizes, but touring caravans do not provide travellers with a lot of space flexibility. It is, therefore, critical that holidaymakers renting touring caravans choose a caravan with enough berths for their travel companions.
When shopping for rental caravans on eBay, travellers can see a range of features available on certain caravan models. Many of these features increase the comfort level and utility of a rental caravan, but significantly increase the costs of the rental terms. Before committing to a caravan rental agreement, travellers should read the terms in detail and stay within the confines of agreed terms to avoid any conflicts with a caravan owner.