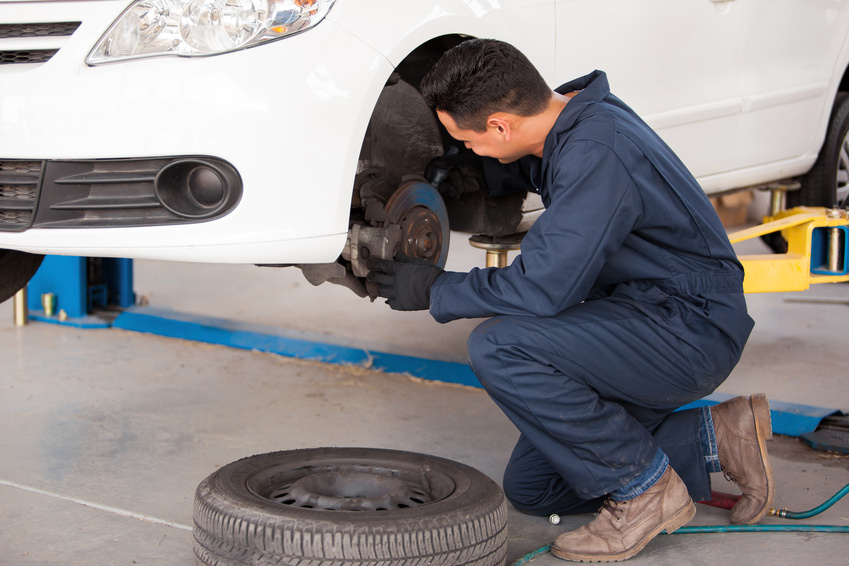 Ball joints are essential parts of any car's steering and suspension systems, and therefore you should replace them as soon as they malfunction. They create connections between the wheel hub and the rest of the suspension and these connections need to rotate vertically for shock absorption and horizontally for steering. Learn how to replace ball joints on your car with ball joint tools at home, so you can drive safely.
Prepare for the Replacement

As you will be working underneath your vehicle, you need to be completely sure that your car is secure and that the car axle stands support it firmly. You should never work on a car that stands only on a jack. If you want to be extra safe, make sure that someone else is also with you, ready to rescue you, if necessary. Before you get to actual work, clean up your car, washing off all dirt and mud from the area where you will be working. Spray a lubricant on the nuts and bolts and let it soak in, so they are easier to remove.
Remove the Ball Joint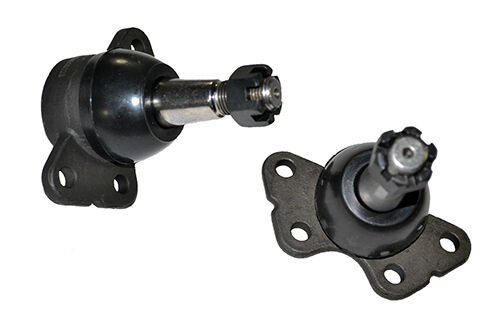 Use a ball socket separator, or a pickle fork, in order to get the upper bolts off. A ball joint remover is also a handy tool. The ball joints on your car sit very tightly in tapered holes, so a socket wrench is simply not enough to remove it. Take a heavy hammer and bang the lower bolts off and out. You can try removing the slotted nut and cotter pin from the lower bolt and take out the old pin. Whack a ball joint separator heavily with a hammer until the joint pops out of its hole. Pull the joint up and out to remove it.
Install a New Ball Joint
Clear the debris around the hole in the upper or lower arm, depending on where you start, and around the hub. Put the new ball joint into the hole in the upper control arm and push it down, making sure that the rubber boot does not get pinched in the hole. Bolt the joint to the hub and then to the A arm. Place a small jack under the geared hub and raise it until the new joint goes through the upper hub hole. Tighten the slotted nut manually and apply the bolts. Also, insert a new cotter pin. When replacing lower ball joints, remember that the bolts on them may not face the same direction. Typically, the outside bolts face up.