While a car's body is what people first see, that doesn't mean vehicle owners should ignore their interiors. Often, many people allow their car interiors to become worn and dirty, which may warrant replacement. Some may also want to replace their car interior to give it a fresh look. Whatever the reason, replacing a car interior is not that difficult, especially with the right tools and know-how.
Change the Seats

One of the most drastic changes to any car interior would be to change the seats. For vehicles with seats that are torn or broken, then this should be the first priority when changing car interiors. However, some people may simply want to get better after-market seats that offer more comfort or more customisation. For example, some may want to upgrade to power seats or perhaps heated seats for those cold winter months. When changing car seats, buyers should consider the size of the seats and compatibility of the units with their car. For example, not all cars can accommodate power seats as these require an electrical source to run.
Upgrade Upholstery
The car's upholstery is one of the easiest things to change in the interior, but could also make the biggest difference. For most car models, changing the upholstery might be as easy as changing a pillowcase, but some customised seats may require a complete overhaul and help of a professional. When upgrading car upholstery, buyers might want to choose something more luxurious. Leather car seats, for example, are the ultimate luxury interiors. However, some may want to opt for personalised covers or cloth materials for that vintage look.
Swap Out the Floor Console
The car console between the seats is another oft-abused area of a car's interior. Most floor consoles have an armrest and cupholders, and thus these end up splashed in some sticky liquid at one point or another. Should the console be beyond repair or cleaning, then buyers can find replacement consoles for their car and make it look as good new.
Install New Carpets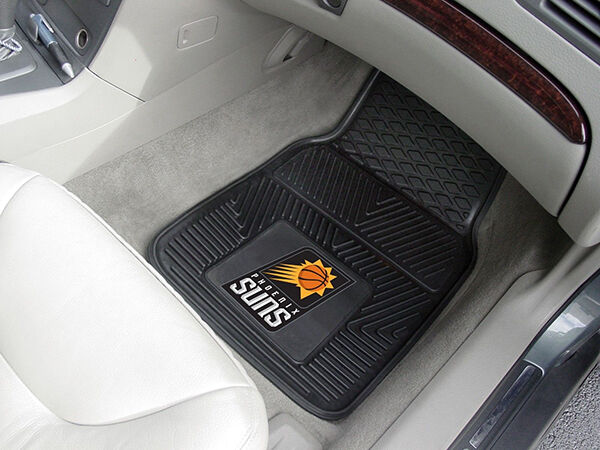 Carpets are one part of the car that gets dirty and worn quickly, as these do experience a lot of traffic, especially if the owner did not use car floor mats. There could be a lot of things in the carpet aside from mud, dirt, hair, food, that may be hard to clean up. Installing fresh new carpets might require a bit of skill, but it is not really difficult. First, all the seats and console should be taken out of the car and then the buyer should rip out all the carpets, then clean out the floor plan. The buyer should then place the new car carpet on the floor, trim the edges and then put the interior parts back.