If you want to give your watch a new look, replacing the strap is an inexpensive and simple way to do it. Watch straps suffer wear and tear after extended use, and worn straps make even a high-end watch look less than impressive. Learning how to replace a watch strap is a great way to avoid a trip to the jeweller's and to extend the lifetime of an old watch.
Determine How the Strap Attaches to the Watch
The first step is to determine how the watch strap attaches to the watch. Some watches have straps that simply snap into place, while other straps need pins to hold them in place. A few types of watches have straps that attach with small screws. However, spring bar pins are the most common way of attaching a watch strap to a watch.
Purchase a New Watch Strap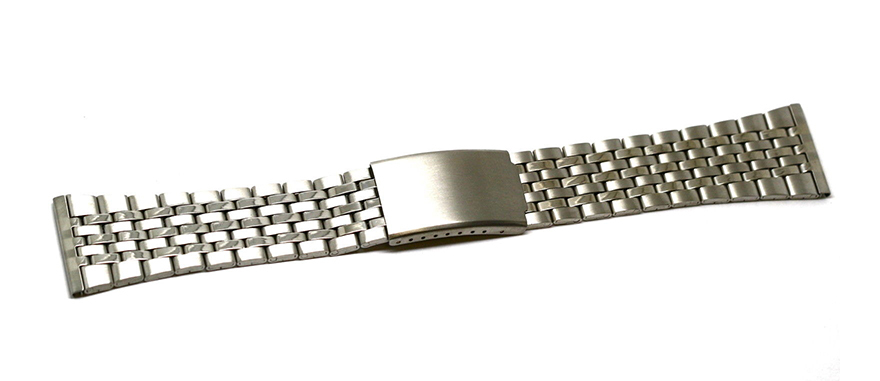 When purchasing a new watch strap, make sure that it is the same width as the old strap and that it attaches the same way. You can even use a watch strap made of a different material, as long as it meets those two criteria. Watch straps are available in a wide variety of materials including leather, metal, and rubber.
Remove the Old Watch Strap

Unless the watch strap simply snaps on and off, you will need special tools to remove it. If the band attaches with screws, use a precision screwdriver to remove them. If the strap attaches with a spring pin, use a strap changing tool. These tools are similar to small screwdrivers, but they feature a forked tip that is perfect for removing spring pins. With one hand, press the strap to one side until one end of the spring pin is visible. Next, use the strap changing tool to gently press the spring pin towards the centre of the watch until it releases.
Replace the Watch Strap
The final step is to put the new watch strap in place. If it is a screw-on watch strap, simply put the new strap in place and replace all of the screws. Straps that attach with spring pins require a strap changing tool for this step as well. Put the pin through the watch band and into the depression on one side of the watch. Next, use the tool to compress the spring pin until it fits into the depression on the other side.