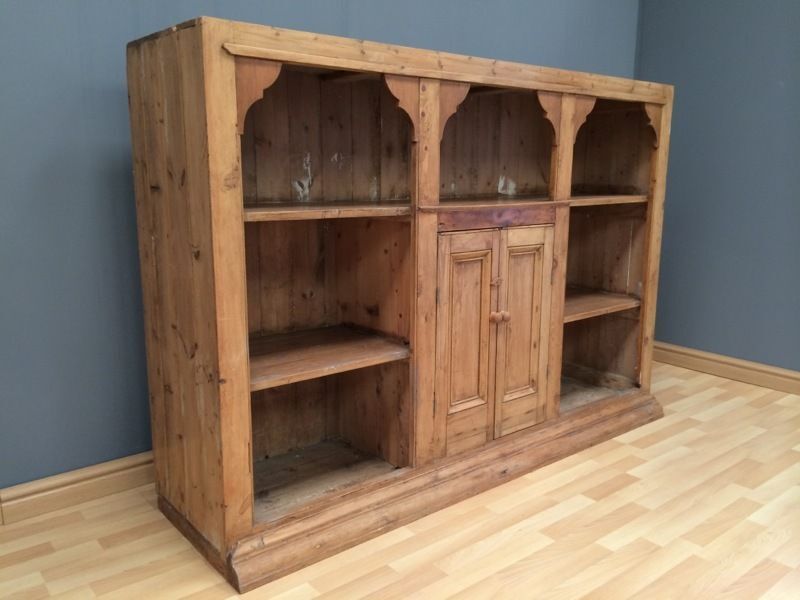 Pine kitchen cupboards add a sophisticated country feel to any home. The knots and swirls in the grain make each piece interesting, and varnish enhances these details. However, pine cupboards easily show wear and tear over time and require upkeep. When the varnish on your cupboards fades, restain the wood to keep it from looking dull. To get the best results from staining, properly prepare the wood in a few simple steps.
Preparing Your Supplies
Before beginning the process, check your supplies for all of the necessary tools. Always protect your body from the chemicals by wearing a long-sleeved shirt, rubber gloves, and safety glasses. Some other basic supplies include paintbrushes, sandpaper, a scraper, a fan, and rags. You also need a chemical stripper, a stain, and polyurethane to restain your pine kitchen cupboards successfully.
Stripping the Old Varnish
You must remove all remnants of the old stain before applying the new stain. After removing the handle and any other hardware from the wood, use a paintbrush to apply a chemical stripper to the stained parts of the cupboard. If you are working inside, always use a fan for ventilation while applying chemicals to the wood. In a few minutes, the stripper will turn the old varnish into gel, which you can remove easily using a scraper. When there is no trace of gelled varnish left and the wood is dry, you can start sanding the cupboard.
Sanding and Cleaning the Surface

Sanding evens the wood's colour and makes it easier for the pine to absorb the new stain. Working with the grain, you should sand the cupboard using a hand block and 100-grit sandpaper. You can repeat the process with 180-grit paper for a smoother finish. Rough patches and knots in the pine require extra sanding, as they absorb the stain more easily. Afterwards, wipe the entire kitchen cupboard with a damp rag to remove dust and dirt.
Applying the Stain

Wood stains are available in a range of shades from light to dark. Brush your preferred stain on the pine cupboard evenly, following the grain. Avoid over brushing the first coat so the dye does not lift. After you cover all areas of the cupboard, wait about 15 minutes, and then wipe off the excess liquid with a clean rag. Each coat of stain must dry before applying another, so check the stain's instructions for the allotted drying time. Repeat this process until you are satisfied with the wood's shade.
Sealing the Cupboard
Once you apply the stain and it is completely dry, finish the process by sealing the cupboards with clear polyurethane. This protects the new stain from fading too quickly. Once the polyurethane dries, replace the hardware and begin using the newly stained kitchen cupboards