Antique oak is a beautiful wood that often has a personality and warmth of its own, but unfortunately, even the most well-preserved of antique oak tables damage and dull with age. Restoring an antique oak dressing table is a great way to return the wood to its former lustre, and preserve the piece for years more to come. While restoring any antique dressing table may seem daunting at first, anyone can restore one with the right information, care, and products.
Antique Oak Dressing Table Considerations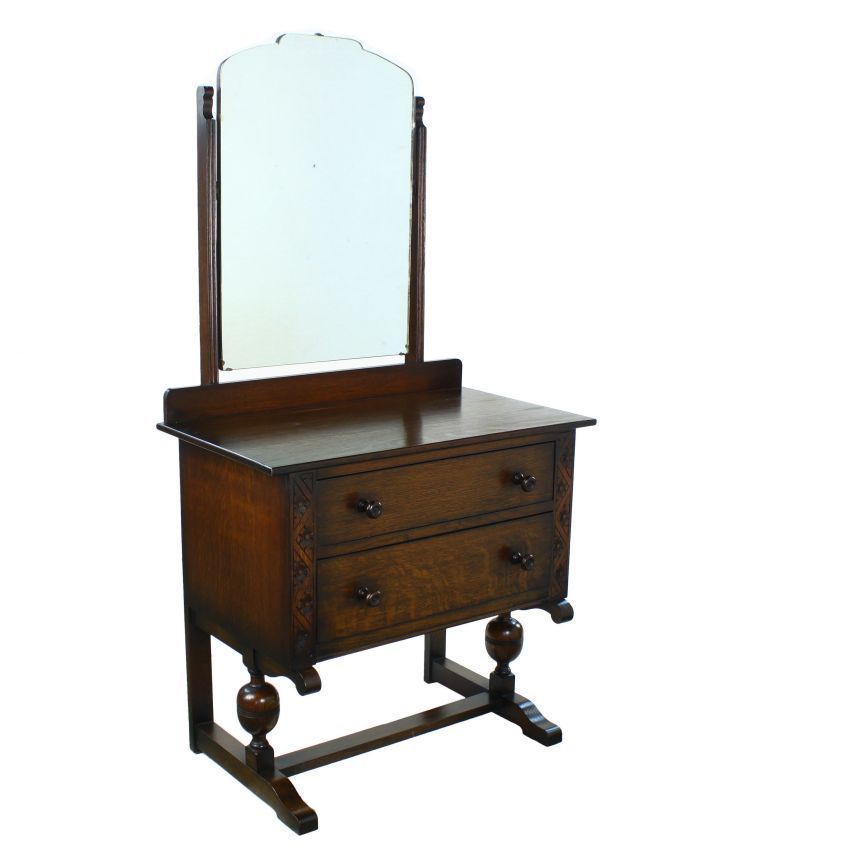 It is important to consider the age, value, condition, and type of finish on the oak dressing table first. If the antique oak table is valuable, then you may want to consult with a professional. Knowing what kinds of finish are on the table can help with removing and refurbishing it, but it is not always possible to tell without taking the piece to someone who specialises in antique furniture.
Cleaning Antique Oak Dressing Tables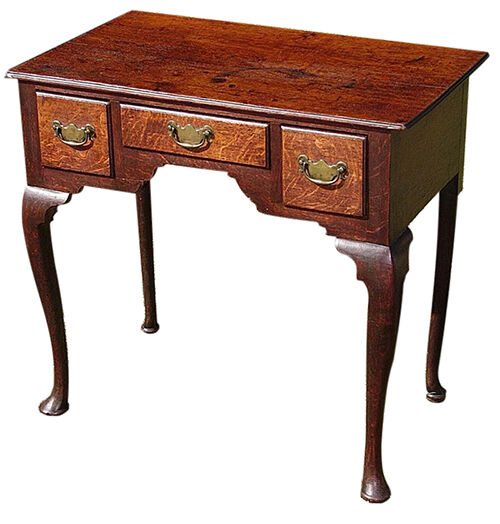 Sometimes, the only thing antique oak furniture needs to look good again is a deep clean. In this case, consider purchasing an antique wood cleaner like Briwax, Antiquax, or Kotton Klenser. All three include cleaning and waxing formulas in one, which means that you can clean and re-polish the dressing tables in one go. Wash the dressing table down with a mild soapy water and allow it to dry before using the cleaner. If dirt and grime have built up in knobs, or engravings, use a soft brush or wooden toothpicks to clean it out. Avoid using hard picks or knives to remove grime, as these can scratch the table. Lastly, use a soft cloth to buff the cleaning wax into the table as directed by the specific product.
Removing the Finish
If the antique oak dressing table has too much damage to restore without removing the finish, then it is the only option. Options for removing varnish from antique wood furniture include using a sanding machine, manually sanding the wood, using a chemical stripping agent, or sandblasting the wood. Each have their own pros and cons, but sanding and chemical stripping are the most accessible. Use the removal method of your choice and carefully go over the entire table to remove all of the original varnish and the second layer of finish off the tables.
Refinishing
Finally, you can purchase a varnish and a wood stain to refinish the oak dressing table how ever you like. Usually, it is a good idea to use the original wood stain, or if at all possible, skip it.