Since the 1920s, art deco furniture has been among the most popular furniture design choices for regular consumers and art enthusiasts. The bright and bold colours of many art deco items, as well as their creative designs easily capture attention. While manufacturers of art deco furniture issue modern designs, collectors prefer vintage art deco furniture pieces, which sometimes increase in value over time. Owners who want to restore their art deco furniture should know the kind of material and finishing on their items, what supplies they need for the restoration, and how they want their furniture to look.
Get the Right Supplies for Restoring Art Deco Furniture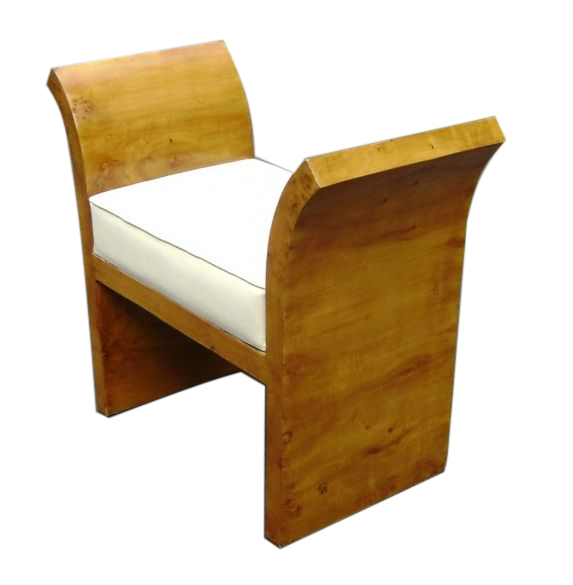 Any job, including furniture restoration, requires the right tools. While many projects only need simple tools that many people already have at home, some restoration projects might require specialised tools.
Tools

Function

Tap loose parts back together

Work a chisel

Pull out old nails and hammer in new ones

Loosen or tighten screws on furniture handles or hinges

Cut away cracked wood veneers

Smooth down corners

Accurately cut excess broken or cracked wood

Cut replacement veneers or wood blocks

Clean cloth or sponge

Clean and polish leather, wood, or glass

Brush

Apply new lacquer, shellac, or paint
Using the right tools and supplies, anyone can restore art deco furniture. Before putting together a toolbox, users should also identify the damages or blemishes on their furniture. Only then can they plan the restoration project well and gather all the necessary supplies.
Examine the Furniture
The first step is examining the damages on a furniture item. Most art deco items are vintage products and may have stains, cracked or misshapen surfaces, or even missing parts. Users should then identify and list down the repairs they need to do.
Restore or Replace Parts
While wood is the main material of many art deco furniture items, owners may need to restore glass, leather, and even metal components. If these parts are intact, users only need to clean them with the appropriate cleaning agents. For example,leather cleaners work on art deco sofas, and metal polish can cover up scratches on chrome and aluminium.
Restoring Glass and Leather
In case of cracked or broken glass, such as on a glass-top table, owners need to purchase new glass panes. They may also need to reupholster damaged or torn leather furniture. After purchasing theleather upholstery fabric and upholstery foam they need, users can sew the upholstery and attach the new fabric to the furniture with a staple gun.
Restoring Wood
Many art deco furniture items feature wood veneers.. To refurbish misshapen wood veneers on their furniture, owners can use a hair dryer to melt the underlying glue and smoothen the surface. If the veneer is broken, remove a small piece of the veneer and the glue underneath with a wood chisel, and attach a new one in the empty space. A good wood glue should hold the new piece in place. Remember to match the wood grain, colour, and thickness of the new veneer with the original one. Besides installing new veneers, using wood filler and repainting the surface is a good way of covering up minute cracks.
Clean and Apply Lacquer
After completing all the repairs, owners should examine their art deco furniture again and make sure everything is in place. Final touch-ups include sanding down wood surfaces to smoothen them and cleaning all surfaces with suitable cleaning liquids. Most of the time, a mild dishwashing soap works well enough. After sanding and cleaning the furniture, users should apply lacquer to protect the wood and highlight its grain. To preserve the antique look of the wood, applying 70 per cent sheen, or semi-gloss lacquer is a good idea. However, the sheen levels on different lacquers may vary, and buyers should consult the seller when buying theirs.
How to Buy Furniture Restoration Supplies
eBay offers numerous tools and supplies you need to restore your art deco furniture.. By using the eBay search feature, you can easily find the item you want. If you have a particular product already in mind, just specify its type and brand. To narrow down your search results, use the available category filters. If you want to save money, look at used products or buy from local eBay sellers. Read the product description, including its price and condition before purchasing it. Choose the right tools for the job, learn the right techniques, be patient, and your art deco furniture restoration project should go smoothly.