Few fair weather activities can compete with a picnic or barbeque outdoors. If you're having a gathering or party outdoors, then you all need somewhere to sit. Take those dusty old garden chairs out of storage and restore them to their former glory.
Clean the Garden Chairs
Cleaning the chairs is the first step to restoring them. Start by removing what you can by hand or with a brush. After months or even years of neglect, spider webs, leaves, bird droppings, and dirt build up on your outdoor furniture. Thoroughly clean any cracks and crevices on the chair. After brushing free what you can, spray down the chairs with a hose and then scrub away any caked dirt with soapy water. Finally, rinse with clean water.
Strip the Garden Chairs
Painted furniture can sometimes crack and peel over time allowing moisture into the chair and causing the wood to rot or metal parts to rust. To prevent this, strip away the paint using a paint stripper or sandpaper. Remove the paint back to the material underneath. Use a wood cleaning solution for faded wooden chairs. This treats the wood and can potentially restore the original colour. For a rusting metal chair, use steel wool or a hard steel brush to remove the rust. Strip only the weathered areas and re-apply paint that matches the original colour. If you strip the whole chair, you can use an entirely different colour to breathe new life into your backyard decor.
Protect the Garden Chairs
If you prefer to keep the furniture in its raw condition, apply a few coats of protective varnish to them. For wooden chairs, garden furniture polish is ideal. You can apply it with a brush or sponge it on. If you want metal furniture to shine, try a metal polish or wax. This will both protect your chairs and make them look new again.
Store Your Garden Chairs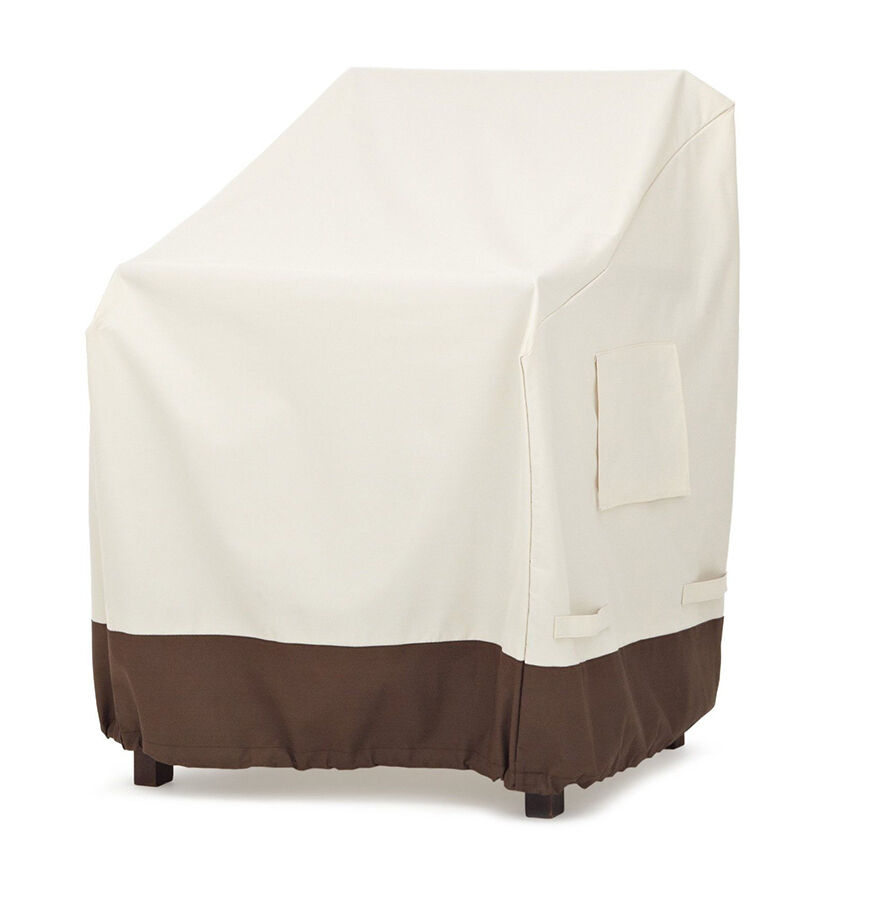 The best way to preserve your outdoor furniture is to store the chairs when they are not in use, away from the harsh outdoor elements. Proper storage prevents dirt, leaves, or anything else from getting on or into the furniture, reducing the work needed next season. If you don't have room to store them inside, consider using chair covers to protect them.
Clean Your Garden Chairs Before Winter
Before putting your garden chairs away for the season, remember to wash them. Removing all the buildup from this season reduces the amount of work next year. However, putting on protective covers won't be effective if the garden chairs are not stored away or protected from outdoor conditions. Once properly tucked away, the worst you have to deal with next spring is a few spider webs.