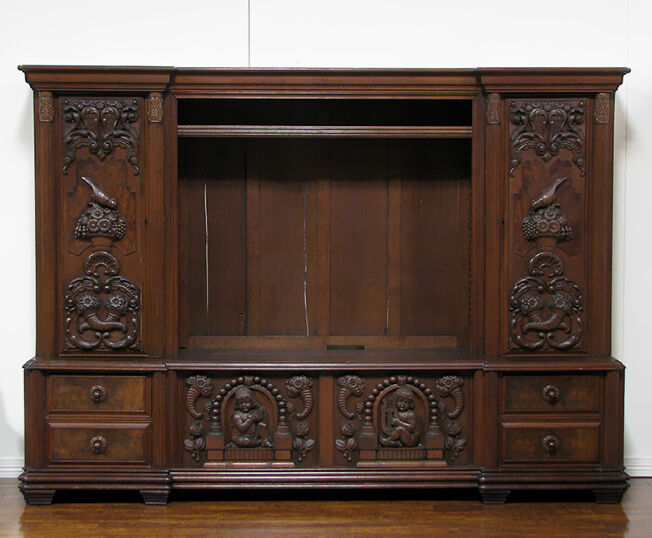 Oak furniture is beautiful, but it also tends to get damaged over time. Whether one has furniture from a garage sale or heirloom items, it is possible to restore these pieces to excellent condition. Before working on any piece of furniture, it is important to find out what kind of shape the furniture is in. Then owners can improve the appearance by sanding down the furniture, getting rid of stains, filling in any dents or scrapes, and putting a new stain on. After restoring furniture, it is also vital to keep it in excellent condition, in order to avoid having to make future repairs. After learning how to restore oak furniture, owners can transform old treasures or heirlooms.
Deciding How to Restore Oak Furniture
Oak furniture, including tables,chairs,nightstands, and coffee tables, can incur damage as a result of normal wear and tear or exposure to the elements. When restoring furniture, one of the first steps is to determine what needs repairing. It is a good idea to wipe the piece down with mineral spirits because it shows what the piece would look like with just a coat of clear finish. If the furniture looks great like this, all owners have to do is put on a coat of finish. If there is still a lot of damage though, then additional work is probably necessary.
Having the Right Materials
If the furniture requires more repairs than a simple coat of finish, it is important for one to have the right materials. Some good things to have on hand are soap, petroleum jelly or stain removers, epoxy putty, and wax sticks. Various grits of sandpaper are also necessary, and orbital sanders can come in handy.
Restoring Furniture
After acquiring the right materials, owners need to go about restoring the furniture. All of these steps may not be necessary depending on the condition of the furniture.
Stripping
Before applying the stain, it is necessary to prepare the wood. Washing the piece down with soap and water can get rid of some of the grime. White rings from water are very common damage on old furniture, and sometimes they can be very hard to get rid of. The restorer should put petroleum jelly on the rings and let it sit overnight. The jelly should at least reduce the visibility of the rings. In addition to petroleum jelly, there are also other professional products to remove these stains. Furniture may also have paint spatters. A razor blade with the ends covered in tape can remove these spatters. Owners can replace any missing piece of wood from the furniture with epoxy putty. The restorer needs to blend it and then apply it to the area. It hardens in about five to ten minutes. One should then sand the epoxy, so it does not stand out from the surface of the furniture.
Staining
There are many different stains on the market, and they come in a wide variety of colours. Owners may want to pick out the colour closest to the shade that was already on the furniture or pick another colour entirely. A dark stain is a good idea because it can hide some blemishes. Gel stain works well because it is easy to apply, and it is easier to change the colour of gel stain than it is thinner stains.
Maintaining Oak Furniture
After restoring furniture, it is important to keep it in good condition. Oak furniture should not be near heat sources or in direct sunlight because it can dry out the furniture. Once a month or so, one should apply furniture oil to oak furniture. An owner should also keep hot items or liquids from spilling onto oak furniture, and wipe up spills as soon as soon as possible to avoid damage to the wood.
How to Buy Oak Furniture on eBay
If you want to purchase oak furniture or materials to restore your furniture, you can find what you want on eBay. The site has a number of great tools. For instance, you can see what other buyers have said about a certain kind of stain or what ratings they have given to a seller. One good way to find items to purchase is with a keyword search. You just need to type in phrases, such as "oak table" or " gel stain." You can then browse through these results until you find what you want. Once you purchase the right supplies, you can get to work restoring all of your oak furniture.