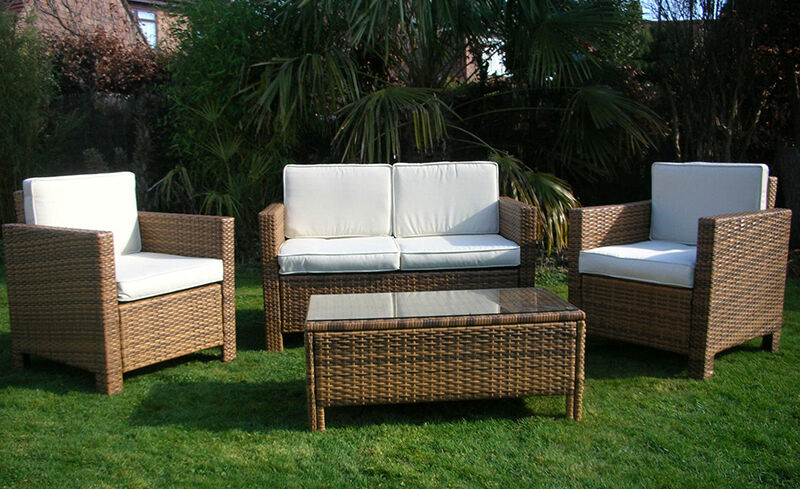 The longer a rattan garden set sits outdoors, the more it succumbs to the ravages of sun, wind, rain, snow, and extreme temperatures. When you notice the shiny finish of your beloved rattan garden furniture beginning to chip away, fade, or split, take steps to restore the pieces to their original glory. With a few tools, ample space for the process, and some time to work, you can transform your wicker or rattan chairs and tables and enjoy a like-new look in your garden.
Clean the Rattan Garden Set and Prepare It for Repainting
The first step is to strip down the furniture, removing any old paint, finish, or stain that has become worn and unattractive over time. If the furniture is simple natural wicker or rattan with a lacquer, you may be able to take off the unwanted material with a brush and some detergent. Get a bowlful of clean water and put in a little liquid dish detergent. Stir it to a foamy lather and dip a soft brush or cloth into the bubbles. Use only the foam so as not to over-saturate the rattan with the water. When you come to splits or cracks in the rattan, employ a toothbrush to gently scrub dirt and grime out of those tight spaces. Once you clear away the dirt, grime, and lacquer residue, you should find that the furniture underneath looks much better. For a painted rattan garden set, use liquid paint stripper to get the old, peeling paint off the furniture and prepare it for repainting or refinishing.
Repair Splits and Cracks in the Rattan Garden Set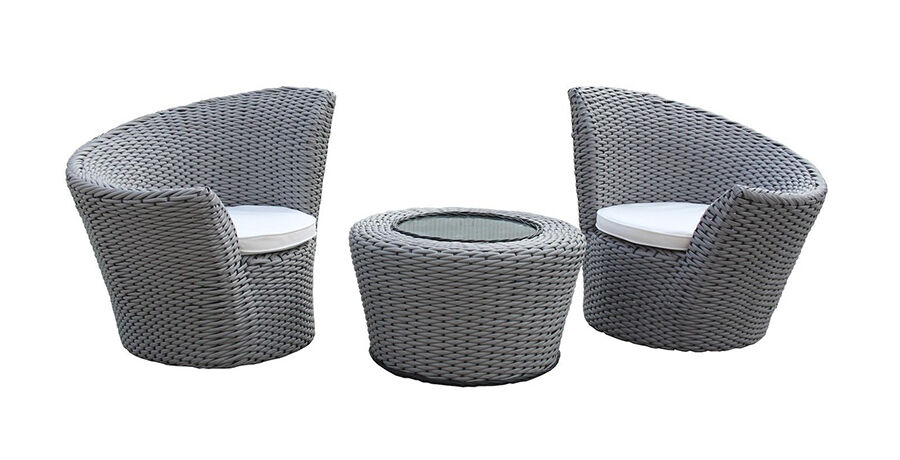 Once the garden set is clean or stripped of paint, inspect it for dried-out spots that have split or are beginning to crack open. For this, you need some boiled linseed oil and a paintbrush. Daub the cracked areas repeatedly with the linseed oil. The rattan absorbs the oil, which moisturises it and restores some of its former appearance. Continue applying oil until it runs off, indicating that the rattan has absorbed all that it can. Repeat this process on every split or crack, then wipe down the entire piece of furniture with a dry cloth. Let the rattan sit outdoors until the oiled areas have dried completely.
Paint and Finish the Rattan Garden Set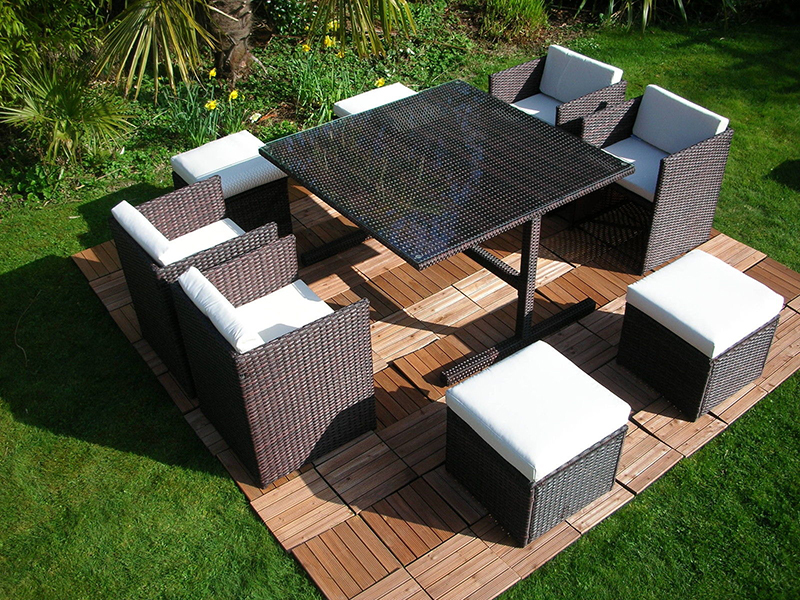 Your cleaned, oiled rattan garden set is now ready for the final step. If you like the natural colour and look of rattan, simply apply a coat of spray lacquer or finish all over each piece of garden furniture. For a pop of colour in your garden, paint the rattan using a sprayer and your favourite hue, then apply a matte, satin, or glossy finish according to your personal taste in garden decor.