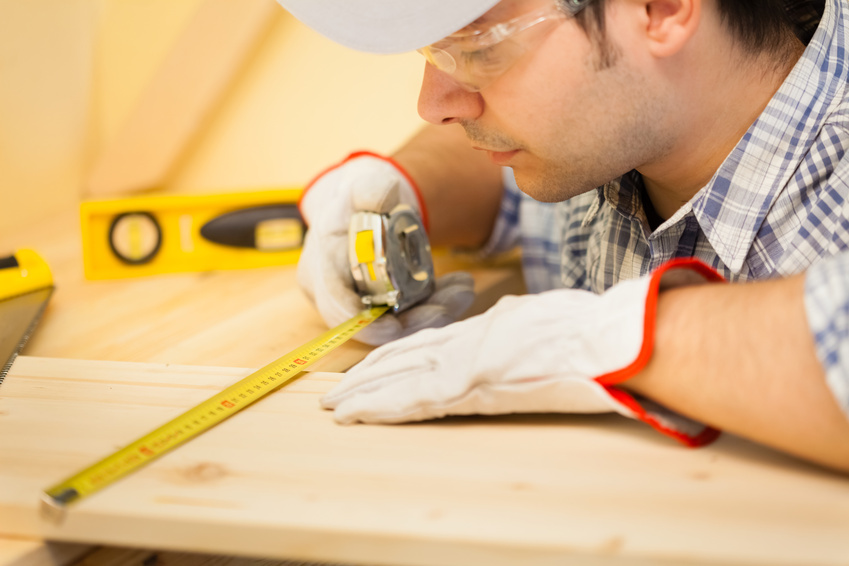 Spring rain, summer heat, and winter cold can damage your wooden garden table and leave it looking dull and uninviting. Before your next garden party or barbecue, you can restore it to its former glory. With a few tools and supplies, a bit of time, and a little work, you can have a table to be proud of.
Tools and Supplies
Restoring a wood garden table takes a few tools and a bit of work and patience. Having all the tools to hand before you begin makes the easier.
A garden hose or bucket of water
Safety goggles
Rubber gloves
A pump spray bottle
Scrub brush
Deck or wood cleaner
Sandpaper: fine, medium, and coarse
Paint brush
Stain, paint, or varnish
Clean, lint-free cloth
Cleaning and Sanding
Whether you decide to paint, stain, or varnish your wood patio table, you need to remove dirt, debris, and stains. Start by using a garden hose to clean the table of all surface dirt. Use a scrub brush to remove any dirt that may remain and then rinse again. If there are deep stains, use a deck or wood cleaner in a pump bottle to remove the stains. Allow the table to air dry before sanding.
Smoothing with Sandpaper

Once the table is clean, examine the surface carefully. If there are deep gouges or large splinters, you can use a coarse sandpaper to smooth the surface where the gouges exist. Work carefully and gently. Once you smooth out the gouges, use medium and then fine sandpaper to smooth the surface.
Staining
A gel stain that does not drip easily is a great choice when staining slats. Whichever stain you choose, be sure to wear gloves and goggles when using stains. Work the stain into the wood using either a paint brush or gel stain pad; wipe it off with a clean, lint free cloth; and allow the stain to dry. Once the stain dries, you can apply a protective coating.
Painting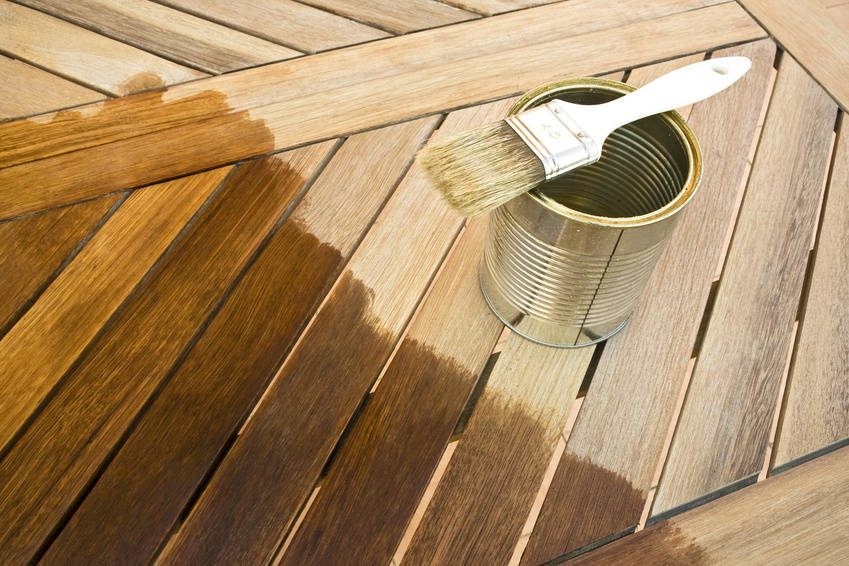 You can paint your table to blend into the garden or patio surroundings, using a brown or forest green. There are no limits on paints, so if you want to paint your wooden table in a bright yellow, cherry red, or alternating strips, go ahead and have fun with it. Just be sure to use a paint designed for outdoor use.
Varnish
Wood varnish is a little tricky to work with, so it is important to follow the manufacturer's directions. Do not shake varnish cans, as shaking creates air bubbles that can transfer to the table. Open the tin gently and stir with a stirring sick, old screwdriver, or paddle. Use a paint brush to carefully apply the varnish, working in the direction of the wood grain. Be sure to allow the varnish to dry thoroughly between coats and sand it lightly before each new coat using a sandpaper block.