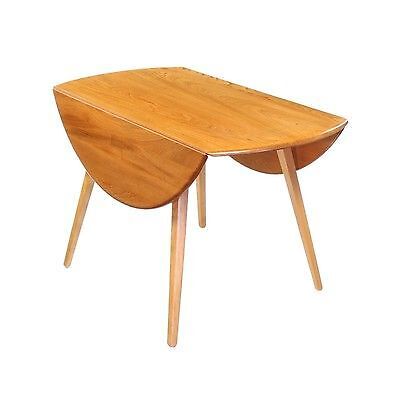 Whether looking to refinish a garage sale find or looking to spruce up a stored-away piece of Ercol furniture, consumers can learn to restore their Ercol table to its original condition. Ercol furniture, often utilising steam-bent wood, requires careful attention in maintenance and restoration so as to honour and enhance the quality of the furniture's wood designs. With research and guidance into proper restoration techniques and the necessary tools, consumers can gain the understanding and skill necessary to restore their own Ercol table, allowing them to repeat restoration in the future if necessary, and saving them money in the long run.
Fixing Hardware
Consumers should determine what areas of the Ercol table need the most care. If the table has folding parts, consumers can periodically purchase new hinges to keep the table in working order. A common problem with hinges and screws in wood furniture is the screw hole becoming stripped and unable to hold the screw. Consumers can use bigger screws or place plastic anchors inside the stripped hole, and then drill the screw into the hole, as the anchor provides new screw threads.
Refinishing
One of the most common components of restoring any piece of furniture is refinishing the surface. This primes the wood for new finish and sealant, while removing shallow nicks and dents. If there are large dents or splitting wood pieces in the table or table legs, bringing the table to a professional carpenter or woodworker is best.
Preparation
Because Ercol furniture uses a variety of different woods, some may be more susceptible to holding stains. Consumers should take care to clean all spills quickly. Ercol furniture should never become patio furniture, as the moisture from the elements can quickly ruin this particular furniture. For tables, consumers should disassemble any removable parts, like the legs, top, and leaves, as the refinishing chemicals could cause pieces to stick to one another, causing lasting damage to the table. If the furniture is completely dry, cleaning any dirt or build-up off the furniture is the first step. A clean cotton cloth, a stiff bristle brush, and a mild wood cleaner, are all consumers need for a good cleaning.
Sanding
The next step to refinishing Ercol furniture is to remove the current finish on the wood. Consumers can do this with an electric sander or a cabinet scraper, followed by a 180-grit sanding to remove the entirety of the current finish. It is imperative that the consumer wears protective gear, including safety goggles and rubber gloves. The majority of dents come out during the sanding process, provided the consumer pays careful attention to maintaining an even sanding on all surfaces. Once consumers wipe away all dust and sanding particles with a clean cloth, they can move on to the next step. Before applying any chemicals or stains, consumers should take care to cover any joints, screw holes, or other hardware to prevent damaging the hardware or creating build-up on the hardware.
Sealing
Industry professionals generally recommend consumers apply two coats of sealant on the furniture, followed by two top coats of a satin pre-catalysed lacquer. Consumers should take care choosing a sealant, as some spray sealants may contain silicones and create a smeared, uneven finish. For consumers looking to apply wood stain or colour to the wood, they should research further how the wood stain can affect their particular piece of Ercol furniture, due to the variance of types of wood used in Ercol furniture. Consumers should allow all pieces to dry thoroughly before reassembly and resuming use.
General Care
Consumers should take care to keep their Ercol furniture away from direct heat sources and moisture, as both can create uneven wear and tear. Creating weak points in this manner can greatly shorten the lifespan of the furniture. If the furniture has a matte lacquer, periodically wiping down the furniture with a dry cloth can keep the furniture in good shape. Tables with a wax-polished surface should also receive a regular wipe down with a soft cloth, as well as a polishing twice a year with natural beeswax polish.