Military jackets have a certain vintage, casual appeal. The army green, structured style pieces give an edge to your wardrobe. You can dress these versatile pieces up or down, and add a cool, retro look to your outfit. Find out some new ways to put your military jacket to work and make it work to keep you looking stylish and chic.
Vintage Dressy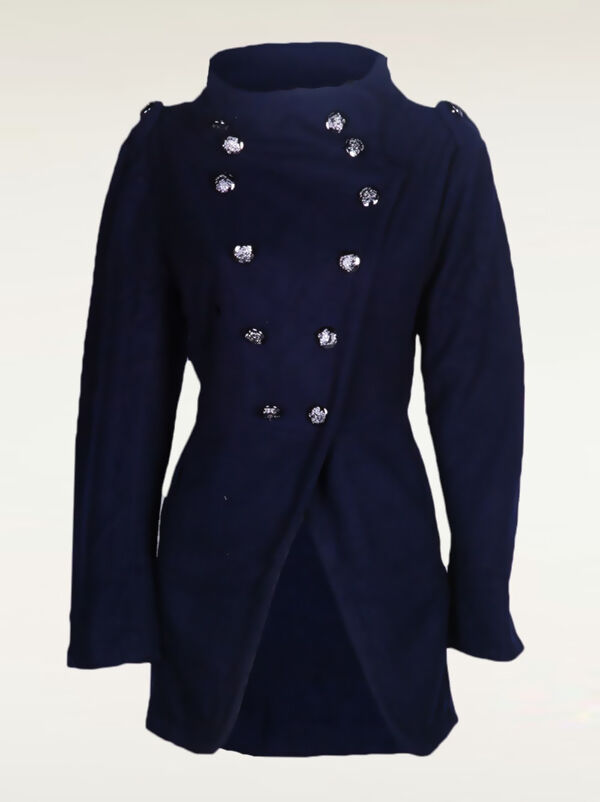 Give your look an unexpected twist by pairing an army jacket with an ultra-feminine, vintage skirt. Wear an A-line skirt from the 50s with a military jacket, heels, and accessories for a sophisticated yet retro look that is chic. Since military jackets tend to be loose, flatter your figure by adding a belt around your waist for an hourglass silhouette. For this look, choose a military vest instead of a full jacket. Dress up your military jacket by wearing it with a vintage pencil skirt. These curve-hugging skirts take the coolness factor up a notch when you add a belted military jacket. Mix a modern dress with vintage accessories. For a man, pairing a sleek military jacket with dressy khaki trousers creates a memorable look. Military jackets look chic with a tie and button-up shirt as well.
Laid Back and Casual

A military jacket always looks effortlessly cool, even when you pair it with jeans and a T-shirt. Pull on your jacket with a pair of shorts and a blouse, or add your jacket to a striped shirt and trousers for a fresh 50s style. For a vintage touch, add an accessory like a pearl necklace to keep the look old-fashioned. Leave the jacket open but belt it over a casual cotton dress, or opt for a rocking retro look by wearing a vintage concert T-shirt and jeans with a military jacket. Cuff the bottom of your jeans to keep your look laid back. If your military jacket is camouflage, keep the rest of your look simple and stylish. Men can opt for a rugged, casual look when wearing a military jacket, jeans, and combat boots. A military flight jacket is another cool, chic appearance for men, and looks hip when worn over a graphic T-shirt.
Paired with Prints
Add a vintage military jacket to a printed dress, top, or skirt to pull your look together by incorporating an antique vibe. Military jackets accentuate plaid, stripes, or tribal patterns and keep your look modern. Even polka dots look cute under your military jacket and add a touch of rockabilly flair to your look. Add some glamour to your military jacket by pinning an oversized floral brooch to your jacket to make it feel feminine. Animal print looks exciting under a military jacket, especially when paired with neutral trousers. A man wearing a plaid shirt can slip on a military jacket with trousers for a pulled-together look.