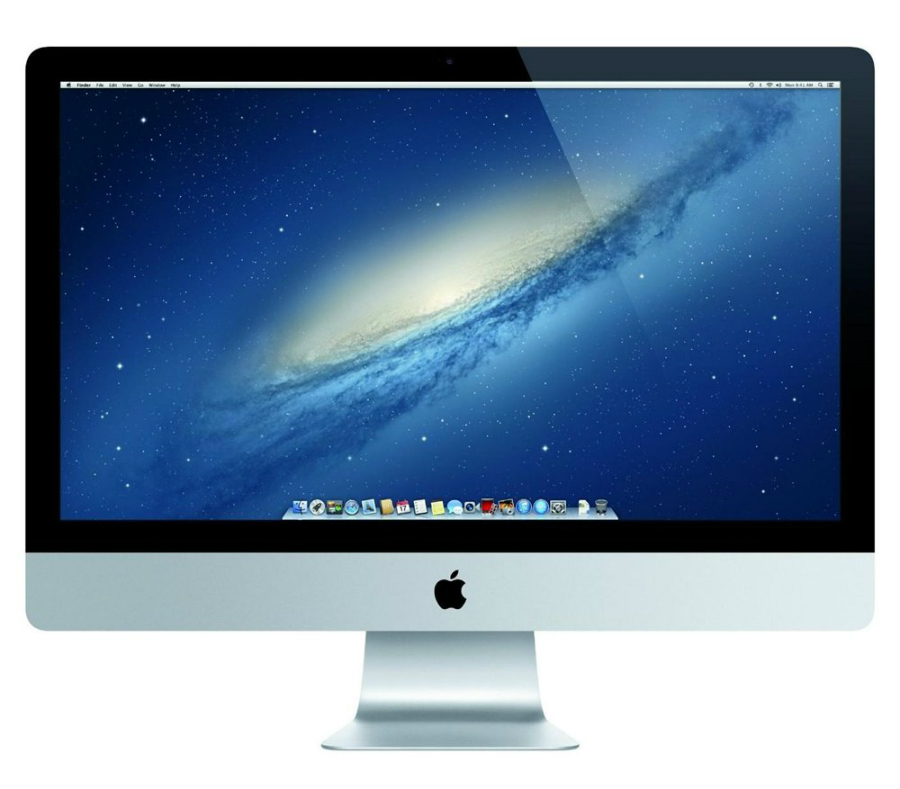 Apple desktops and all-in-ones include the iMac, Mac Pro, Mac Mini, and sometimes the Power Mac and eMac. Each of these options is available on eBay in either new or used condition, and like all Apple products, can be expensive for the average consumer. Purchasing a desktop or all-in-one Apple computer can be more expensive than buying a Windows PC, but many buyers can shop carefully to save as much money as possible on their purchase.
Apple computers on eBay are usually priced at affordable prices for many buyers, but it is still important to pay attention to features, options, screen, condition, and other options to get a great price. All of this information can be combined and considered to help buyers find a practical and affordable Apple computer. Finally, checking postage cost and considering a refurbished computer are excellent methods of saving money on an Apple.
Only Pay for Necessary Features
A flaw present on Apple computers is that their specs are often far in advance of the needs of the average user. An Apple desktop can have as much as 8 terabytes of disk space for storage, and many users simply do not use this amount of space. Other specifications, including power and processing speed, can be very high on some computers as well, and paying for specs that are not going to be used is a waste of money.
Screen Size
Anyone who is purchasing an iMac or eMac should consider the screen size. Many Apple computers offer very large screens, which might be necessary or might not be necessary, depending on the buyer. Standard screens range from 17 inch to 27 inch but the larger of these might be too big for casual users, especially those with limited space in their office. Buyers can look at standard screen sizes, compare the size of the Apple screen with the size of a computer screen they currently have, or even with a measuring tape or ruler.
Hard Drive Size
Apple computers often have a lot of hard drive space and usually a lot more than the average user can utilise. For example, the 2013 models of the iMac can have up to 8 terabytes of hard drive space, which can take lifetimes for a casual user to fill. Older models offer less hard drive space, and usually the less space, the cheaper the computer. Typically, 750 gigabytes to 1 terabyte of space is more than adequate for a normal user, even one who frequently downloads and plays games on the computer. Consider calculating how much disk space is necessary for different applications, storage, and more. One of the most important things to remember is that with cloud storage and cheap external hard drives, many items can be moved off the computer and stored either on the cloud or on an external hard drive or USB flash drive, which means that spacious computer hard drives are less important.
RAM and Other Features
RAM or DDR3 memory can also have a large impact on the price of the Apple desktop or all-in-one. The amount of RAM can range from 500 millibytes to upwards of 16 gigabytes, depending on the computer age and model. Usually, buyers should look for 2 to 8 gigabytes of RAM for standard use including gaming and surfing the web. For games, 4 gigabytes should be considered as a minimum. For casual surfing, web-based games, and student or basic work activities, 2 to 8 gigabytes should be suitable. Choosing a computer with less memory can reduce the price but it is important to consider user's needs as well.
Compare Model Years of Apple Computers
While most Apple users try to purchase the most recent release, an older model might be a good purchase decision as well. Computer models that are one or two years old could be almost as powerful as the model from the current year, while being much cheaper in price. Buyers should compare different years for each model of computer they are considering and see which one best suits their needs.
Compare Multiple Options of Apple Desktops and All-In-Ones on eBay
eBay is a store with millions of sellers, which means that the same computer, or different computers, could be listed at widely varying prices. It is important to compare options, compare different computers, and always compare prices from different sellers. Important comparisons include the computer condition and features for the price, the cost of shipping, the location and shipping time, and whether or not the computer comes with any sort of warranty. For example, a computer that is only a little cheaper than another option might look good, but if it is used and the other is new with a warranty, it might still be the better deal to purchase the new computer. While the new one costs slightly more in the short term, it is essentially the better bargain. For this reason, it is always important to compare actual value to the price before making a purchase.
Check for Local eBay Sellers
While not immediately obvious as a price influencer, the location of the computer might greatly affect the shipping cost. eBay is an international store and some sellers might be living internationally, others might be living on the other side of the country. In either case, the further the distance from the buyer, the longer and more expensive the postage is. Buyers can look for local sellers who can ship more quickly, and offer free or negligible postage costs, which can actually save a great deal of money. On the other hand, it might also be a good idea to look for a used computer from an international location where prices might be cheaper. The important thing is to research and compare prices including cost of shipping and any potential customs.
Consider Buying Used or Refurbished Apple Computers
Used and refurbished Apple desktops and all-in-ones can be as much as half the price of a new model. While this does not always hold true, buyers can always save money by purchasing a model that has been used. Usually, the older the computer, the lower the sale price so shopping around for a used model is definitely a great idea for anyone with a tight budget. Considerations include that the older the computer, the less power and storage space it has. The following chart outlines the pros and cons of refurbished vs. new and used computers.
| Feature | New | Refurbished | Used |
| --- | --- | --- | --- |
| Condition | Brand new in package, never used or set up | Has been repaired and restored to like-new condition; often sold by companies specialising in computer repair | Owned by a computer user; can be in any condition |
| Warranty | One year | Warranty from repair company; for Apple refurbished computers the warranty is one year | Likely none, warranties can be purchased |
| Specs | The most up-to-date | Could be any | Could be any |
| Function | Guaranteed working order | In working order unless otherwise stated | Could be any |
| OS | The most up-to-date | Could be any | Could be any |
| Value | High | Mid-range | Low |
There are pros and cons to each purchase decision, although for pure budget purposes, the used computer is the better option. Unfortunately, used computers are also more risky, so they are worth less in terms of value. Purchasing very old computers can also save money, but once again, they offer less value for the purchase price.
Buying Apple Desktops and All-In-Ones on eBay
Now that you know how to save money on your purchase of an Apple desktop or all-in-one, you can visit eBay and look for your new computer. Try considering which type of computer you would like and then search for it specifically. Searching for an 'iMac' brings up more specific results than 'Apple desktop' so that you can spend less time browsing and more time comparing your options.
A couple of important things that you should do before making your purchase include reading the full description, checking the cost of shipping, and checking the exact condition of the computer. The description should contain everything you need to know about the Apple before buying it, and if not, you should consider asking the seller anything else you want to know. After finding an Apple desktop or all-in-one at a good price, you can purchase it using eBay's checkout options.
Conclusion
Purchasing an Apple desktop or all-in-one can be a big decision, especially considering that most Apple computers are very pricey compared to their Windows competitors. Buyers can save money by shopping carefully, comparing every option, and considering their actual needs before making a purchase. While many Apple computers are outfitted with high amounts of storage and a great deal of power, many buyers should ask themselves if they really need these features.
Purchasing a used or refurbished Apple computer can also be a great way to save money, but buyers should also look at the value. A computer that is only a small amount cheaper than a new model, but with much less RAM or disk space might actually be the lesser value. Important tips for buyers include remembering to compare options, reading the full description, and always checking the postage cost before purchasing an Apple computer on eBay.