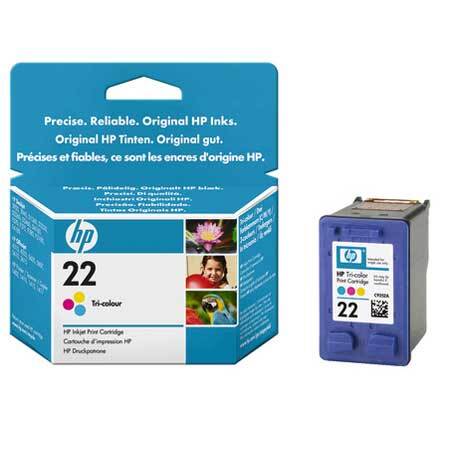 Depending on how much one uses a home or office printer, one may have to replace ink cartridges regularly. This can cost significant amounts of money every time a new cartridge is required. In order to save money on the printing costs associated with purchasing ink cartridges, consumers have a few options to choose from. Generic ink cartridges can offer good value for money as they cost significantly less than branded cartridges. They can also provide better quality printing compared to remanufactured and refilled ink cartridges.
Generic ink cartridges offer several benefits, and they come in a range of colours and different ink technologies. To make an informed purchase decision, it helps if the consumer has some knowledge of the different types of ink cartridges in the market and what a generic ink cartridge actually is. Generic ink cartridges can be purchased from select printing shops, large stationary supply stores, and online. eBay is one online site where consumers can search for a particular type of generic cartridge to fit a specific printer. It is useful to know how one can leverage this website to find the right kind of generic ink cartridge at the right price.
Types of Ink Cartridges
Consumers looking for replacement ink cartridges for home or office printers have the option of purchasing generic, remanufactured, or branded ink cartridges. Each type can vary significantly in price and quality, and it is useful to understand the differences between them.
Generic Ink Cartridges
Generic ink cartridges are sometimes referred to as compatible or alternative branded cartridges. These types of cartridges have not been remanufactured or refilled. Instead, they are made from scratch by a company. Generic ink cartridges are made to look and perform like branded ink cartridges for any major brand of printer. Available for a wide range of printer brands, including Brother, Epson, HP, Canon, Lexmark, and Xerox, generic ink cartridges cost significantly less than branded ink cartridges. Many consumers tend to prefer this type of cartridge over remanufactured ink cartridges for their better quality. Additionally, generic cartridges offer cost savings and value for money compared to branded ink cartridges.
Remanufactured Ink Cartridges
Remanufactured ink cartridges can be either generic or branded cartridges that are dismantled and refurbished where necessary and are then refilled with new ink. Remanufactured ink cartridges can also simply be refilled, where the cartridge is just refilled with new ink without having any parts replaced. Fully remanufactured cartridges are considered to produce better quality printing than cartridges that are just refilled, because the entire cartridge may be taken apart and new parts installed.
Branded Ink Cartridges
Branded ink cartridges, or original cartridges as they are sometimes called, are the more expensive type of cartridge. These cartridges are made by the manufacturers of brands, such as Lexmark, HP, Xerox, Canon, Epson, Brother, and Dell. A Xerox branded ink cartridge is designed to be used with a Xerox printer, while an Epson cartridge is specifically designed to be used with an Epson printer. Some consumers prefer to purchase branded ink cartridges over generic or remanufactured ink cartridges for their quality and for peace of mind, despite the fact that they are more expensive.
Benefits of Buying Generic Ink Cartridges
Generic ink cartridges offer three main benefits, which include cost effectiveness, quality, and ease of availability. For these reasons, many consumers choose to purchase ink cartridges for their homes or offices from generic manufacturers.
Cost
Printer cartridges can be expensive. For this reason, many consumers choose to buy generic ink cartridges over branded cartridges because they are significantly less expensive than the other types available. They look and feel virtually identical to branded cartridges and have not been pre-used, unlike remanufactured or refilled cartridges. Many consumers believe that well-respected generic brands of cartridges offer the same quality as branded cartridges do, but for a fraction of the price.
Quality
Virtually identical and able to produce about the same quality as branded cartridges, generic ink cartridges are more reliable than remanufactured cartridges. Generic ink cartridges are also less likely to malfunction, leak, smear, or stain, compared to refilled cartridges.
Availability
Another benefit of buying generic ink cartridges is that they are widely available in the marketplace. Many brands sell generic ink cartridges, and consumers are not tied to purchasing just one brand. Instead they can shop around and try out different generic brands until they find the one that offers them the quality and value for money they are looking for.
Colours in Generic Ink Cartridges
Generic ink cartridges are available in a few colours. Black ink cartridges are used for black and white printing only. Coloured ink cartridges are available in cyan, magenta, and yellow. These are appropriate for use in colour printers. These colours can be purchased separately, or they can be purchased as an all-in-one cartridge, referred to as a tri-colour ink cartridge. Some printers use separate coloured cartridges, while others use all-in-one tri-colour cartridges.
Print Technology in Generic Ink Cartridges
Several types of printing technology exist, and the consumer needs to understand what type of technology their printer uses before making a final ink cartridge purchase. The main types of print technology include gel, inkjet, and solid ink technology.
Gel
Gel printer cartridges use gel technology instead of ink to create an image on the paper. This type of cartridge dries quickly, making it less likely to smudge or smear after printing. This gel technology is relatively new and is ideally used for printing top-quality photo images.
Inkjet
The more popularly used type of printer technology, inkjet cartridges are widely available in generic form. Inkjet works by propelling tiny droplets of ink onto the paper at a fast rate. This type of cartridge is able to create a smooth, detailed, and fine image, and it is also quieter than other types of printers.
Solid Ink
Originally an expensive type of print technology, solid ink cartridges quickly became a popular choice for offices due to their quality and cost efficiency when printing extensive amounts. This type of cartridge uses solid ink sticks in place of liquid ink. Some consumers believe that solid ink cartridges create a more vibrant image, can print on a wide range of surfaces, are easier to use, and are even more environmentally friendly.
Buying Generic Ink Cartridges in Bulk
Consumers who are looking to save even more money when buying generic ink cartridges may consider buying cartridges in bulk. Whether for home or office use, buying cartridges in bulk can offer significant cost savings, and greater value for money. Many generic printer cartridge suppliers, especially online websites, sell cartridges in bulk, often advertising specials and deals for consumers.
How to Buy Generic Ink Cartridges on eBay
If you want to save money on your home or office printing costs, you can choose to purchase generic ink cartridges. To find these cartridges on eBay, simply enter a basic search term, such as generic ink cartridges, into the search bar on eBays home page. This gives you a general overview of what is available for sale on eBay. To further refine these search results, you can use the subcategories eBay offers to find the right type of cartridge at the right price. eBay allows you to search by compatible brand, colour, print technology, condition, or price. Alternately, you may want to search for a specific type of generic ink cartridge, such as an Epson compatible black inkjet cartridge or a generic ink cartridge for a HP printer. In this case, you just type either of these terms into the search bar to get the results directly applicable to the term.
Once you have found a generic ink cartridge you would like to purchase, be sure to read the listing description carefully, taking note of the condition of the item, the sellers preferred method of payment, and delivery options.
Conclusion
Ink cartridges are used in printers and photocopiers in homes and offices on a daily basis. Unfortunately, ink cartridges can be quite expensive to purchase on a regular basis. Ink cartridges can be grouped into three categories, namely, generic, remanufactured, and branded. Each varies in quality and price. Generic ink cartridges offer several benefits over remanufactured and branded cartridges. Less expensive, good quality, and readily available, generic ink cartridges are a popular choice for many consumers. When buying ink cartridges, buyers need to know the colour cartridge they require, whether the cartridge is compatible with the printer brand, and the type of print technology needed. To save even more money, many buyers may consider purchasing their generic ink cartridges in bulk.
eBay is a great choice for those who want to save money on their home or office printing costs by buying generic ink cartridges. With easy search options, reputable sellers, secure online payment options, and a long list of generic ink cartridges for sale, many consumers choose to head online to eBay to find the right type of generic ink cartridges for their home or office printers.