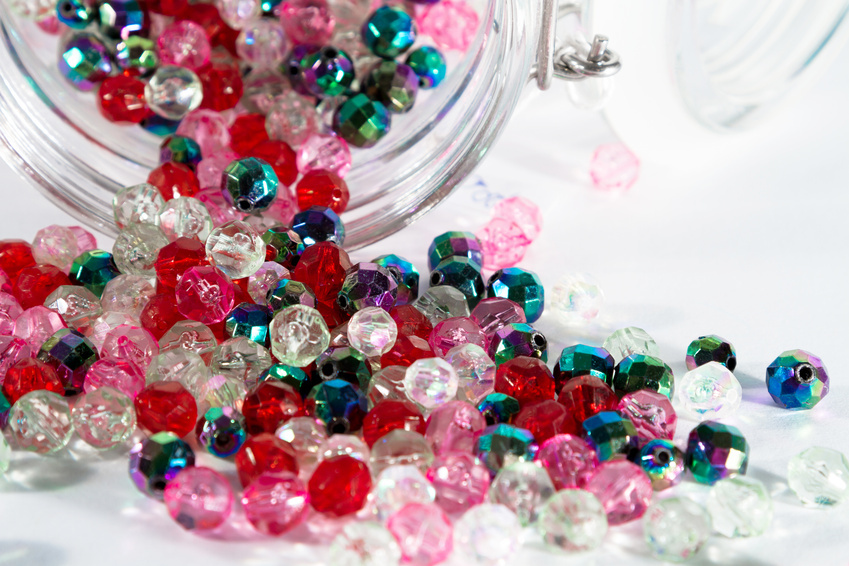 To select beads for a necklace, have the finished product in mind. You can best create the desired look by knowing whether the necklace is formal, vintage-inspired, or costume jewellery for children. It also helps to know about the beads available, from handmade Czech glass beads to plastic beads manufactured in India and shipped to your home.

African Trade Beads

Also known as slave beads, genuine trade beads are decorative glass. They were used in trade from the 16th to 20th centuries. Although they mostly originate from Italy, trade beads are available throughout Europe, Canada, and the United States. Jewellery makers prefer this type of bead for a worn, beat up look, but the bead's history is also significant. To create a beaded necklace that is also a conversation starter and piece of history, choose African trade beads.


Czech Glass Beads
Czech glass beads are ideal for creating sparkly, flawless necklaces. Unlike African trade beads, Czech glass beads are far from worn or beat up. Some glass blowers still make these beads by hand, resulting in small imperfections and colour variance that lend them character. Chinese and Indian mass producers dominate the market, however, so jewellery makers may need to do a bit of searching to find handmade Czech glass beads, although mass-manufactured beads have their place in tight budgets. Choose Czech beads for contemporary or vintage-inspired necklaces.

Matte Gemstone Beads
Matte gemstones are real gemstones, such as amethyst and jade, that are cut but not polished and finished to a shine. However, they are likely treated to bring out the bead's deepest colours. Beaded necklaces of matte gemstones are not flashy, but they are smooth and as uniform as the jewellery maker wishes. Choose matte gemstones to create a modest, subdued necklace.

Polished Gemstone Beads
Shiny gemstone beads are often simply called "polished", but they might also be heat-treated, stabilised, or dyed, depending on the gem. It is rare to find completely untreated gemstone beads for sale. Treating gemstone beads is not necessarily a bad thing, though, because it increases clarity, deepens the colour, and hardens the stone. Polished gemstone beads are available in nearly any colour, size, and shape. This is a truly versatile bead for making necklaces.

Plastic Beads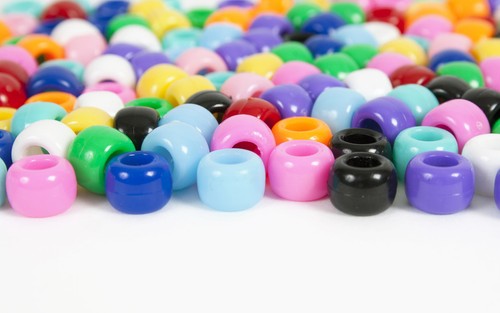 Plastic beads are inexpensive, lightweight, and perhaps the most versatile bead for necklace making. They are ideal for adult costume jewellery and inspiring the inner jewellery makers in children. Beginning jewellery makers can find solace in plastic beads because they are often for sale in bulk and come in any colour and shape imaginable. You can even create rough drafts and mockups with plastic beads before investing in real gemstone beads.