When buying art materials for their kids, many parents simply grab a set of crayons, which may not be the best choice for the youngest children. Instead of hard-to-wash wax crayons, messy watercolours, or pencils in constant need of sharpening, consider selecting a set of coloured pens for your young artist's early masterpieces.
Washable Colouring Pens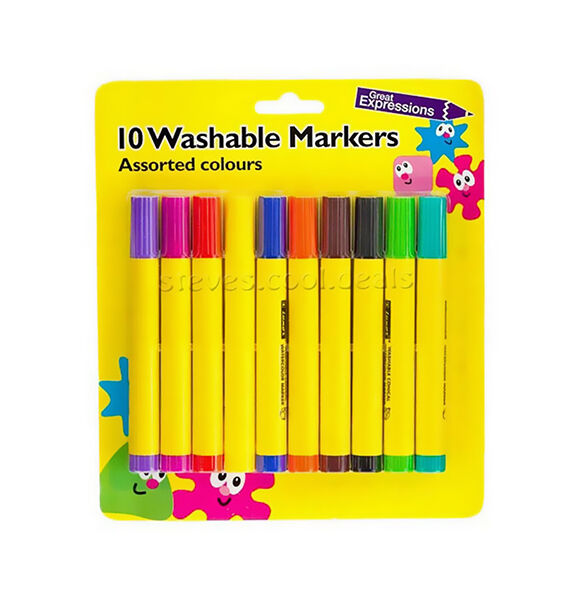 As with practically any childhood activity, it is important to provide your children with plenty of space in which they can be playful and creative. Try to establish a space in your house where spills and stains are preventable, or at least easily cleaned if they do happen. Rather than handing your kids a box filled with permanent markers, think about buying a set of washable colouring pens. Washable pens come in a wide range of colours and work well with all kinds of colouring books. Fine tip washable pens are ideal for detailed colouring and drawing, and are even fine enough for some early writing tasks. Perhaps the best thing about washable colouring pens is that they contain ink you can easily clean off most fabrics using nothing more than a little soap and water.
Edible Colouring Pens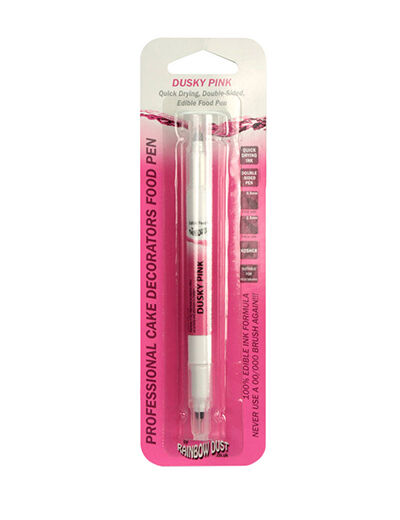 For many years, crayons have been the ubiquitous drawing material for young children. They are inexpensive and widely available. They are also hard to wash off and quite unsafe for the youngest artists. If your toddler is fond of placing small household objects into his or her mouth as a way of experiencing the surrounding environment, you may want to consider buying a set of edible colouring pens. Filled with edible ink, these pens are ideal not only for making doodles on paper, but also decorations on cakes, cookies, and many other tasty works of art. You can use these edible-ink pens to decorate crackers or marshmallows, and then use the yummy treats as a fun learning tool for those early lessons in spelling and counting.
Colouring Pens by Tip Shape
So many different types of colouring pens are available on the market that the sheer variety of them can often confuse parents searching for the ideal medium for their kids' early artistic efforts. To ensure that your little artist remains well supplied during those first steps into the world of art, you can choose to purchase several large sets of colouring pens. Packaged in wooden or tin cases for easy storage, these sets usually include several basic colours. You can always mix and match colours and tip shapes by choosing to buy individually packaged colouring pens. Though you can select chisel or fine tip pens for detailed colouring and drawing sharp lines, remember that brush tips work best for colouring large areas, which makes them an ideal choice for young kids.