Coarse fishing is a popular sport and allows you to fish for non-game fish, but you may need specific fishing poles and tackle. Coarse fishing is a form of angling, so you have to select your tackle accordingly. Learn about how to buy the right pole for coarse fishing so that you are ready for your next fishing trip.
Type of Reel on the Coarse Fishing Pole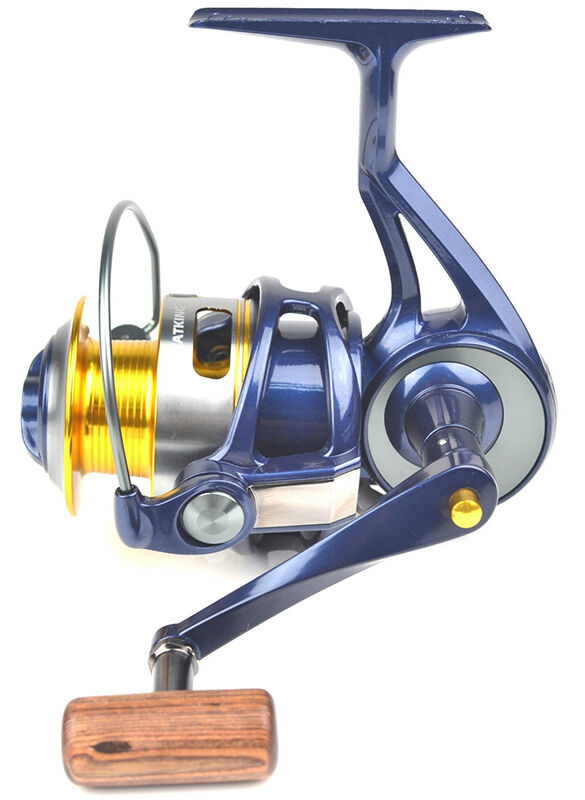 There are several types of reels used for angling fishing poles including spincast, spinning, baitcast and drag. Spinning reels are the most popular for beginners because they offer a lot of line, are easy to learn to use, and you can use them with an extra spool for swapping out line. Spincast are also popular, and able to support a great deal more weight than spinning reels. Spincast reels are great for beginners because they are easy to use; however, they are more difficult to cast accurately. Baitcasting lines are the most difficult to learn and best left for more experienced anglers, but are very accurate, and very good for heavy line. Some coarse fishers also avoid the use of a reel, meaning that they only cast with the pole itself.
Length and Thickness of the Coarse Fishing Pole

Standard coarse fishing poles vary in length from two and a half to more than 16 metres long depending on the fishing method and the user. Longer fishing poles offer more length and reach, while shorter poles make it easier to cast for beginners. Usually, a medium rod of about three metres is perfect for most beginners. The thickness of the rod also varies, as fishing poles come in slender and thick sizes. The thinner the rod, the more 'whip' it has, which affects how easily it casts. Thicker rods are more durable and better for pulling up large fish. Beginners' coarse fishing in ponds and streams can consider a slim or a medium thickness rod. Carp Kinetics, Lineaeffe, The Pioneer, and Michigan all offer a variety of coarse fishing poles.
Choosing a Specific Coarse Fishing Pole
Depending on what you plan to fish, you may want a specific type of coarse fishing pole. Specimen rods are ideal for anyone who wants to fish large specimens for display or competitions. Float rods are for anglers who want to float a fish to the top and bring it in that way. Feeder rods are for those who prefer to fish with feeders filled with bait. Each of these options is ideal for coarse fishing, but does require a completely different fishing technique. Various brands such as Stillwater, Okuma and TFG offer several options for each of these rods.