As people age, it is not uncommon for them to develop joint and back problems that lead to pain. Sometimes the pain becomes severe, leading to a disruption of daily activities. An orthopaedic mattress has a design that provides extra support for the joints and the back, which makes sleeping more comfortable. Consider the benefits of orthopaedic mattresses and then learn about the types and brands available in order to choose the right product.
Benefits of Orthopaedic Mattresses for the Elderly

Orthopaedic mattresses offer many benefits for elderly by providing full support that conforms to the body regardless of the position of the sleeper, without pressure points that lead to blood clots, bedsores, and other ailments. This is why many hospitals and nursing homes use the mattresses for their patients. Positive effects of using an orthopaedic mattress include better spine alignment, more restful sleep, and more stability when sleeping with another person.
Types of Orthopaedic Mattresses for the Elderly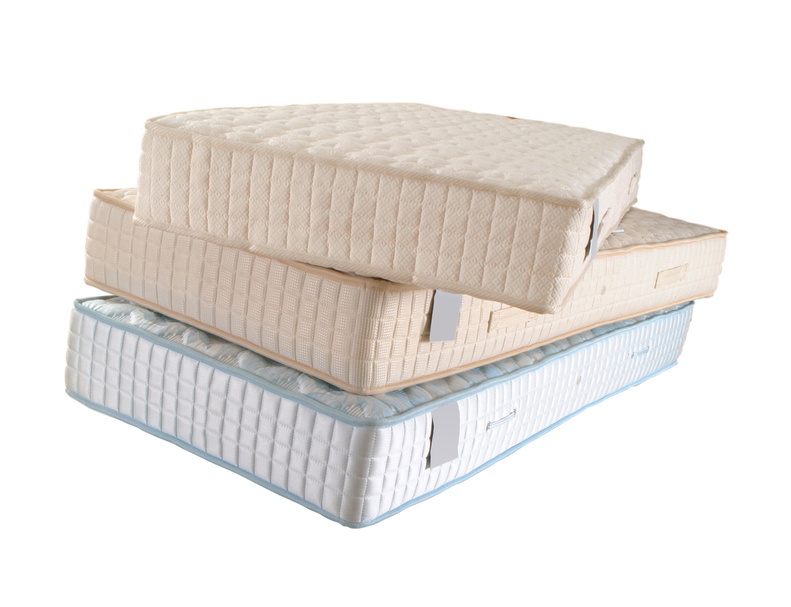 Coil spring orthopaedic mattresses are available in a range of firmness levels. Higher density and narrower gauge coil springs provides a firmer surface suited to heavier adults. Lighter adults may be more comfortable sleeping on coil springs with more flexibility. Individual pocket spring orthopaedic mattresses consist of a larger number of springs than coil spring mattresses, but are more responsiveness to the way that people sleep. Elderly people with allergies should choose an organic mattress made from pure cotton or wool that contains no harsh chemicals. A memory foam mattress is firm and adapts to the body. Slightly softer Tempur mattresses have a similar design, are hypoallergenic and come in three thicknesses.
Brands of Orthopaedic Mattresses for the Elderly
Sealy Posturetech uses patented technology that offers better weight distribution and stronger push back support to create a firm mattress available as single, double, or king size. Royal Crown Ortho mattresses provide 1000 pocket springs that move independently to accommodate a sleeper's body. They are available in single, double, small double, king, and super king size. The Airflow 7000 mattress combines over 1000 pocket springs with a memory foam casing and breathable border that keeps the mattress cool. It also has a Perimeter Plus edge that extends the sleeping surface.