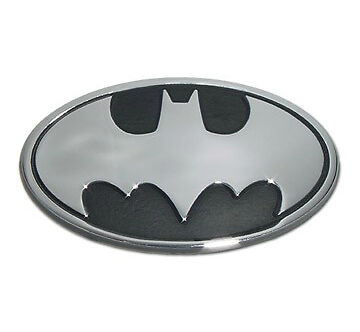 Car styling is common in used cars to make them more presentable, but even owners of almost brand new cars are dissembling and adding on parts for their cars to sport a unique or cool look. Inside the car, owners are taking apart their original steering wheels and replacing them with cooler aftermarket steering wheels. Many are adding neon kits in their audio systems, sleek leather covers on the seats, and a host of other replacements.
Styling the exterior of the car is more expensive. One can choose to upgrade their wheels to flashy, lighter alloy wheels. For those who are bent on improving the exterior of their cars, the original wiper blades, side mirrors, and headlights must all go and be replaced with upgrades or sleeker aftermarket replacement parts. However, badges are a different beast in the car styling projects of car owners, and they are important because they carry the brand, or the identity, of the car. The process of selecting the best badges for the car without knowing the available materials and mounting methods can be difficult.
Car Badges Overview
Car badges or emblems rose to prominence in the 1920s when car manufacturers realised that branding was very helpful in selling cars and maintaining a customer base. Today, the most practical benefit of a car badge is identifying the maker of the vehicle. For manufacturers of high-end cars, badges are a status symbol they sell to the people. In a way, people identify themselves with the car they own, and the car and the badges are a form of self-expression for the owners.
Car Badge Engineering
Badge engineering is simply car rebadging in a factory phase. Replacing a car badge of another car brand or make is not uncommon. It is done with the consent of another manufacturer. There are several reasons car badge engineering is possible or needed. One reason is the acquisition of one car company by another car company. For example, when General Motors, which owns Chevrolet, bought Daewoo, all the cars Daewoo built were rebadged with the emblem of Chevrolets.
Another reason, which is connected to the first one, is to market one type of car under different brands. General Motors, for example, produced one type of car and styled it into different brands that are under its wings, including Cadillac and Chevrolet.
Still another reason is two car companies swapping car types because each lacks the type the other one has. Isuzu needed a minivan and Honda needed an SUV, so the two companies swapped cars that each lacks, with the Honda Odyssey model rebadged as an Isuzu Oasis and Isuzu Rodeo rebadged as the Honda Passport. Car owners, on the other hand, can rebadge their cars to style it or update the look of the car by replacing an old car badge with a new one.
Car Badge Guidebook
When searching for the best badge for a car, a complete guidebook can be very helpful, but buyers can also check the car badge or emblem online. Those interested in vintage car emblems must look carefully when buying one. Some companies who change logos over time do so in a subtle way. For instance, the Alfa Romeo car company changed its logo several times, but it has kept the overall design, having only changed some aspects, such as colour shade, positioning, and style. A buyer planning to purchase an Alfa Romeo badge from 1910 to 1915 might accidentally purchase a 1915 to 1925 badge if not careful.
Popular Car Badges
Car brands today are identified by their badges. There are very popular car badges that are used not only in cars but in other items as well, including clothing items and laptops. The table below shows the popular car brands or badges today.
| Car Badge | Description |
| --- | --- |
| | Left part is a red cross on a white field; on the right is the Biscione, an image of a serpent devouring a human being |
| | Characteristic four linked silver circles; circles represent four companies: Audi, DKW, Horch, and Wanderer |
| | Two blue quadrants and two white quadrants that symbolise a white propeller spinning in a blue sky, reminiscent of the company's former aeroplane business |
| | Silver wings and at the centre is the Chrysler logo, a wax seal with a ribbon on the lower right |
| | 3D metallic variation of Chevron logo |
| | Silver "FIAT" text on red background |
| | The characteristic encapsulated silver "Ford" text on blue background |
| | Stylised "H" logo with "HONDA" text below |
| | 3D silver image of a leaping jaguar or a leaper with "JAGUAR" text below |
| | "LAND" text above and "ROVER" text below encapsulated in green background |
| | Stylized winged "M" |
| | Three-pointed star enclosed in a circle |
| | Three-leaf crest that look like diamonds |
| | Lion standing on it's hind legs |
| | Horse symbol borrowed from the coat of arms of Stuttgart, Germany, which is the company's hometown; also borrowed the Württemberg-Baden, having the red, black, and yellow colours and deer antlers |
| | Two perpendicular ovals within an oval, forming a "T" |
The car badges or car brands above can be bought online. Although the above table is not an exhaustive roster, it lists the car badges that are widely available on eBay.
Different Types of Car Badges
The different car badges that can be bought online differ mainly in the material in which they are made. Car badges, because of the difference in the materials used, have different mounting specifications.
Decal Car Badge
Decal means "design on special paper", and in the case of car badges, the paper is usually vinyl. It is one of the lightest types of car badge, and because it is light, there is no hardware needed when installing this type of car badge.
Plastic Car Badge
Not just made of any type of plastic, this type is made of automotive grade plastic. The logo of the car is embossed on the plastic. Plastic car badges are usually a sticker-type badge and can be applied with adhesive for a more secure mounting.
Billet Aluminium Car Badge
This type of car badge is also lightweight but compared to other lightweight car badges, billet aluminium is more durable. Mounting options include applying adhesive and with hardware support.
Enamel Car Badge
Enamel car badges use copper as a base metal. The badge can have a finish made of nickel, gilt, silver, chrome, or gold, and inlaid with enamel colours. Enamels can be hard or soft; the soft variety matches Pantone colours exactly. Sealing the enamel usually requires a clear resin.
Chrome-Plated Car Badge
Chrome-plated car badges normally look exactly and are made the same way as the original car badge. The base material can be made of plastic or another metal. This kind can be mounted by applying adhesive on its back.
Steel Car Badge
This type of car badge is usually made of stainless steel. Mounting requires hardware to support the weight of the silver.
Buying Car Badges on eBay
eBay has a wider variety of items for car styling. Car styling parts, whether for interior or exterior, can be found on eBay. For instance, car badges come aplenty on eBay, and there are several brands to choose from. You can also find car badges in different colours, materials, and finishes when you shop on eBay.
The fastest way to find a particular car badge is to type keywords on the search bar. Within just minutes of using the site, it is possible to learn certain methods to filter the search for car badges, whether by maker, model, condition, or part manufacturer. For example, those with a Toyota can perform a keyword search for "Toyota car badges" to filter the results to include only those related to Toyota.
Moreover, many sellers post their products on eBay, so it is important to find the best one who can provide quality car badges and smooth transaction. Before making the final purchase, carefully read the postage details to know exactly when to expect the product at your doorstep.
Conclusion
Usually, people who bought second-hand cars would style their cars, but today many car owners are finding joy in styling the interior and the exterior of both new and almost new cars. Car badges are add-ons or replacement parts that are usually included in the styling project. There are so many car badges to choose from, and each maker or brand can come in different variety. They may differ in material, finish, and colour used.
Because car companies change logos from time to time, a car badge for a particular maker can vary. For a vintage collector or car badge enthusiast, it is important to pay particular attention to detail so as to get the right badge from a preferred period. Styling a car can be quite enjoyable, especially when visualising the final outcome. The car badge, logo, or emblem is an important consideration because in a sense it is a form of self-expression, an image that an owner wants to project. For this reason, selecting the best car badges comes on top of the list when venturing into a car styling project. To select the best car badge, owners should consider the material, colour, mounting method, and the overall designs of the item.