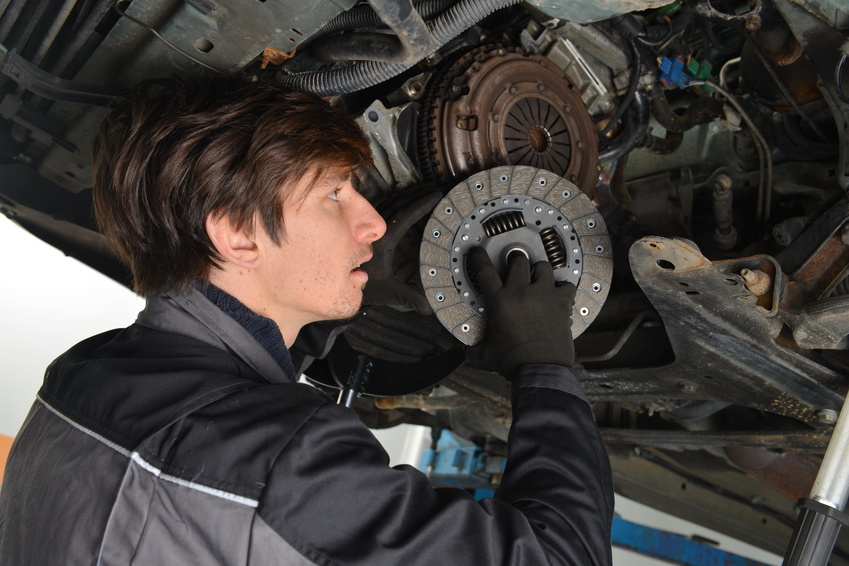 Replacing the clutch in a Ford is necessary if the parts have begun to wear out, slipped, or are no longer functioning correctly. The best way to replace the entire clutch is to buy a clutch kit and ask a mechanic to install it. Learning how to select the right clutch kit for your Ford ensures that your vehicle gets the repairs it needs and gets back on the road.
Choosing a Clutch Kit Based on Ford's Make and Model

The first step to choosing a clutch kit for a Ford parts is to check the exact make, model, and year of the vehicle. A clutch for a Ford Mondeo, for example, is significantly different from a clutch for a Ford Ranger. You also have to pay attention to the year, and specific details, such as whether you have a petrol or diesel engine, the car model, such as first generation Ford Transit, and engine type. Most of these details are readily available in your owner's manual, or on Ford's website. You can use the make and model to find a range of clutch kits compatible with your Ford, whether they are OEM, aftermarket, or performance clutches.
Aftermarket and OEM Clutch Kits for Your Ford
Original Equipment Manufacturer (OEM) Ford clutch kits are the best option for anyone who wants to replace their clutch without making any changes. OEM includes any parts that Ford installed in the vehicle. OEM Ford clutch kits include the pressure plate, clutch plate, release bearing, pilot bearing, and disc alignment tool. You can easily find OEM parts for your Ford, because you can search using the VIN number or part number from Ford to find the right kit for your vehicle. Aftermarket clutch kits include any kits manufactured by any company that does not make the original parts from the factory install. Aftermarket kits vary in quality and price, and might be better or worse than the original stock clutch.
Performance Clutch Kits for Your Ford

Performance clutch kits allow you to upgrade the clutch in the Ford to either street performance or racing depending on what the vehicle is for. Performance parts cost more, but as the title suggests, increase the performance to the vehicle. Performance clutches have more clamping power, allowing them to connect more quickly to and from the engine, making the vehicle more responsive. Performance clutch kits are considerably more expensive, so not right for everyone, but do offer many advantages for those looking to upgrade their vehicles.