Coconut oil is the latest 'new' discovery in the health care product segment. Researchers claim it creates sleek hair or can even reset a testy thyroid, and that is all in addition to soothing and smoothing skin by itself or in luscious salon-style salt or sugar scrubs. With all the emerging information, it is hard to know whether 'raw', 'refined', or 'extra virgin' is the best solution.
Coconut Oil Basics

There are numerous kinds of coconut oil available and the differences usually have greater significance for those cooking with coconut oil than for those using the oil as a beauty product. The differences generally relate to the processing of the oil, which affects the nutritional values of the product.
| Label | Process | Effect on Coconut Oil |
| --- | --- | --- |
| Virgin, Wet Mill, Fermentation, Heated | Wet-milled | Considered to release the most nutrients |
| Virgin, No Heat, Raw, Cold-Pressed | Wet-milled | Lower in antioxidants than heat-processed oil |
| Virgin, Fresh-Pressed | Cold-pressed from meat or shred | Highly nutritious |
| Refined | Extracted by physical pressure or solvents | Preferable to ensure no solvent residue remains |
| Liquid | Lauric acid removed to liquefy | Loses antimicrobial properties |
| Hydrogenated | Other hydrogenated fats replace missing lauric acid | Turns a healthy, natural saturated fat into an unnatural one |
'Virgin' and 'Extra Virgin' mean the same thing when describing coconut oil. Very little coconut oil is truly organic. For cooking purposes, the processing method is important to understand nutritional value.
Coconut Oil for Skin Care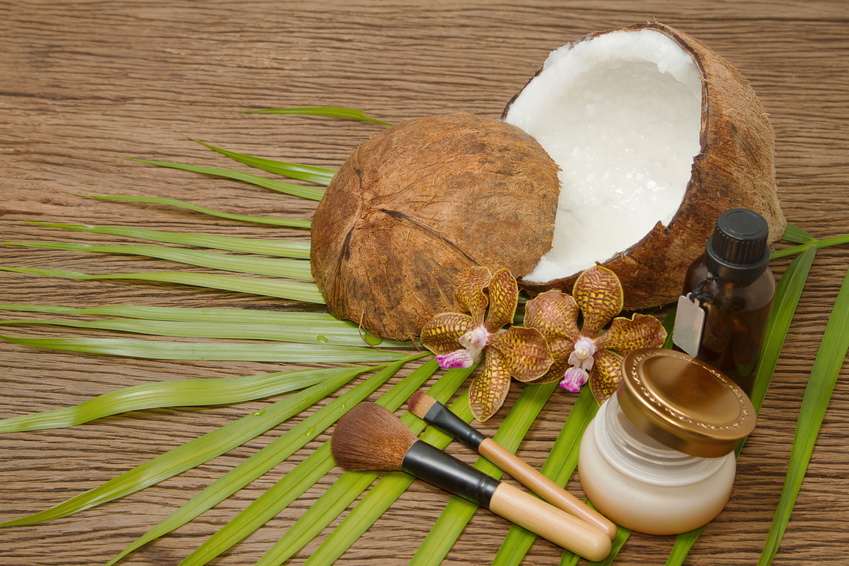 When it comes to skin care, many people worry more about using organic coconut oil. However, is not the antioxidants that remove eye makeup and whip into luscious body scrubs. It is the luxurious, creamy oil itself. Commercial body products often use cold-pressed, organic, unrefined coconut oils. These oils are excellent choices for homemade body products. A tiny amount of coconut oil goes an amazing distance when it comes to body care. A simple spoonful moisturises an entire body after a shower. The same longevity is true for coconut oil shampoo products.
Avoid the Convenience of Liquid Coconut Oil
Liquid coconut oil is convenient, but it is missing a key ingredient for skin care. The removal of the lauric acid allows the coconut oil to liquefy. Without lauric acid, coconut oil loses its antimicrobial properties and is not as healthy.
Enjoy Coconut Oil Treats
Skin care starts on the inside, and users should make coconut oil a part of their diets. A glowing complexion starts with skin that receives the proper nutrition and blooms with health. Quality fats, such as coconut oil, are essentially to giving skin that healthy glow, and plenty of delicious recipes are available that use coconut oil.