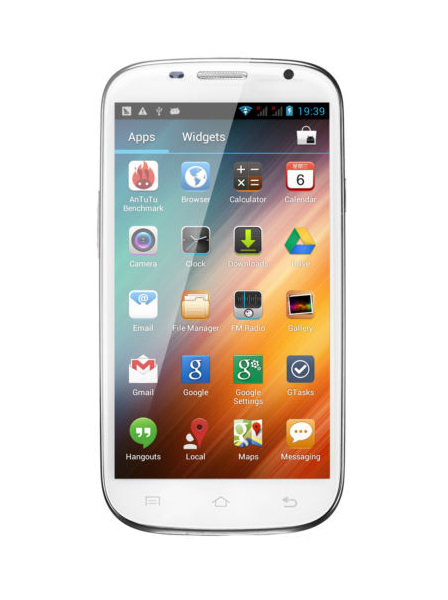 Mobile and smartphone operating systems have come a long way. Earlier mobile phones operating systems were limited to sending text messages and receiving calls. The OS included in most smartphones today is as powerful as the OS on any desktop or laptop computer, capable of sending emails, browsing the Internet, watching videos, playing games and running various applications. A number of different mobile and smartphone operating systems are available today, each with its own unique advantages and disadvantages. Selecting the right OS is crucial to getting the most out of any mobile device.
About Mobile and Smartphone OS
A mobile phone is any device that allows the operator to make calls wirelessly. Mobile phone-like devices were invented as early as 1906, though it wasn't until 1973 that Motorola produced the first iteration of a commercially viable mobile phone. By 1979, NTT in Japan had established the world's first mobile cellular network, which paved the way for the subsequent mobile revolution. The first commercially successful mobile phone was the DynaTec mobile phone, launched in 1983. By the 1990s, mobile phones had become small enough for everyday use. The invention of 2G cellular technology for fast data transfer over mobile networks gave further boost to the popularity of mobile phones. By the 2000s, mobile phones were commonplace in much of the developed world with rapid growth in the developing world. The first smartphone was developed in 1997 by Ericsson, called GS 88 "Penelope". In the subsequent decade, BlackBerry smartphones would go on to dominate the smartphone market. Smartphones remained an under-utilised sub-category of mobile phones until the launch of the iPhone in 2007. The iPhone's unique operating system, touchscreen interface and strong aesthetics were instrumental in leading the smartphone revolution post-2007. Most major software companies manufacture different operating systems today, including Microsoft (Windows Phone), Google (Android), Apple (iOS), and BlackBerry (BlackBerry 10). A distinction needs to be made between 'mobile' and 'smartphone'. Mobile is broad category that includes all mobile phones, including smartphones and low-end phones called 'feature phones'. Smartphones form a sub-category of mobile phones and refer to phones with advanced operating systems and capabilities such as internet surfing, email, dedicated applications, gaming, etc.
How to Select Mobile and Smartphone OS
The current mobile and smartphone market is dominated by a handful of operating systems. Some of these operating systems are device specific, such as iOS by Apple, and BlackBerry 10 by RIM. Others can work on any device, provided they meet the minimum requirements. This includes Android by Google and Windows Phone by Microsoft. The current crop of operating systems work as closed platforms. Applications made for one OS cannot be ported to another OS. The choice of operating system becomes important as the range and quality of native applications available for each OS varies greatly. Therefore, choosing the right OS for the right requirements becomes crucial.
Types of Mobile and Smartphone Operating Systems
Five different OSes dominate the smartphone and mobile phone market. These can be seen as follows:
| | | |
| --- | --- | --- |
| Operating System | Device Availability | Description |
| | Any mobile device, including smartphones, tablets, and netbooks. | Android is an open-source mobile operating system developed by Google. Since the OS is open-source, anyone can download and install it for free on any mobile device. More than 700,000 applications are available for Android. It is also the most popular smartphone OS in the world. |
| iOS | iPhone, iPod Touch, iPad | iOS is Apple's proprietary mobile operating system. It was originally developed for the iPhone and was launched in 2007. It has since been ported to iPad and iPad Mini. iOS is the second most popular mobile OS in the world. |
| BlackBerry | RIM BlackBerry Devices | BlackBerry 10 is a mobile OS developed by RIM for BlackBerry smartphones. It is primarily aimed at business users. BlackBerry OS works only on |
| Windows Phone | HTC, Nokia, Huawei, Samsun | Windows Phone or WP is Microsoft's closed-source mobile operating system. Although Windows Phone is not a device specific OS, Microsoft gives away WP license to only selected device manufacturers. |
Buying iOS Mobile Phones and Smartphones
iOS was the first of the modern smartphone operating systems designed for touchscreen phones. Apple released the OS in early 2007 along with the iPhone. Many features now common in mobile operating systems, such as app-store, in-app purchases, notifications, etc. originated with iOS. iOS is the second most popular mobile phone operating system even though it is available only with the Apple iPhone.
iOS OS Hardware Requirements
iOS is a proprietary, closed-source software developed by Apple for Apple mobile devices. As such, iOS works only on iPhone, iPad and iPod Touch. The hardware in these devices has been calibrated to work smoothly with iOS. Consequently, the user experience is far smoother when compared to an OS like Android which can be installed on low-end devices as well.
iOS OS User-Interface
iOS UI is based around tiles of application icons. Icons can be grouped together for easier access. The single central button on iOS devices acts as the 'home' button. Overall, the UI is aesthetically pleasing and extremely easy to use. The simple 'icon array' UI design has been copied by many other OS manufacturers, including Android.
iOS OS Applications
iOS was the first modern mobile phone and smartphone operating system. Consequently, a huge variety of applications are available for it. The Apple iTunes app store boasts over 700,000 applications covering virtually every niche. Since monetisation options are better on Apple app store, most developers prefer to launch their applications on iOS before other operating systems. This has given the Apple app store a particular vibrancy in both the range of quality of available applications.
Buying Android Mobile Phones and Smartphones
Google Android is the most popular mobile operating system in the world. As an open-source operating system, it is free to use and modify. A vibrant open-source community has grown around the Android ecosystem which has encouraged application development and customisation. Samsung, HTC, Motorola and Sony are among the top Android phone manufacturers. Each of these manufacturers use a customised version of the Android OS. While the basic features remain the same, device manufacturers usually install device specific applications, skins or features.
Android OS Hardware Requirements
Since Android is an open-source OS, it can be customised by anyone to fit their requirements. The hardware requirements, therefore, are quite flexible. Android works equally well on low-end phones as well as top of the line devices. Android can also be installed on tablets, netbooks, and even smart TVs. This flexibility and the easy availability of cost-effective mobile phones is one of the major reasons for Android's popularity.
Android OS User-Interface
Most device manufacturers customise the Android UI to meet their requirements and highlight specific features of their phones. Nevertheless, the Android UI is dominated by tiles of icons that can be used to open applications. The home screen is customisable with widgets which can display live information.
Android OS Applications
Over 700,000 applications are available for Android at the Google Play app-store. This includes a range of productivity and business applications, along with thousands of free and paid entertainment apps and games. The Google Play store is next only to Apple app-store in terms of sheer range and quality of native applications. A significant advantage is the availability of free, open-source alternatives to paid-software.
Buying BlackBerry OS Mobile Phones and Smartphones
BlackBerry is the name of the proprietary OS developed by RIM for BlackBerry mobile phones. Until BlackBerry 7, the operating system was designed for smartphones with keypads. From BlackBerry 10 onwards, the operating system has been completely revamped for touchscreen mobile devices.
BlackBerry OS Hardware Requirements
BlackBerry is a closed-source operating system. It can be used only with RIM manufactured smartphones. As with iOS, there are few performance issues because the hardware and software are developed by the same manufacturer. RIMS make both touchscreen and touch+type smartphones for BlackBerry OS.
BlackBerry OS User-Interface
The BlackBerry UI since BlackBerry 10 has been built around multi-tasking. RIM dubs it 'BlackBerry Flow'. The OS gives quick access to messages and email with a single swipe. The OS is heavily gesture based and is geared towards enhancing productivity. Common functions, such as BlackBerry Messenger (BBM) and applications can be accessed with a few gestures as well. The UI is easy to use, aesthetically pleasing, and extremely efficient.
BlackBerry OS Applications
Less than 100,000 applications are available in BlackBerry App World app store. Most were designed for use with keypad centric BlackBerry 7 operating system. A campaign to port applications to BlackBerry 10 has been largely successful and the number of applications is increasing constantly. Yet, the selection remains far behind Google Play and Apple app store in both quality and quantity.
Buying Windows Phone Mobile Phones and Smartphones
Windows Phone is Microsoft's mobile version of the Windows operating system. The OS was developed from Windows Mobile, albeit both the underlying architecture and UI have been completely revamped. Windows Phone is the fourth most popular mobile operating system after iOS, Android and BlackBerry.
Windows Phone OS Hardware Requirements
Windows Phone is a closed-source OS. Microsoft licenses the OS to select phone manufacturers such as HTC, Samsung, Nokia and Huawei. At the least, Windows Phone requires a dual-core processor. Although both hardware and software manufacturers remain different, Microsoft has strict requirements for Windows Phone smartphone manufacturers. Consequently, the user experience is as smooth as iOS or BlackBerry on Windows Phone devices.
Windows Phone OS User Interface
The Windows Phone Metro UI utilises 'live tiles' that constantly update with relevant information. The live tile for email, for example, may show the subject of a new email, while that for text messages might show a snippet of a new text message. The Metro UI has a clean, user-friendly design with flat iconography and a futuristic aesthetic sense.
Windows Phone OS Applications
The Windows Phone app store is relatively young and features over 100,000 applications. Many applications have been ported from Apple and Google Play app stores. Nevertheless, the dominance of Android and iOS operating systems means that the quality and range of apps for Windows Phone remains poor for now.
How to Buy Mobile Phones and Smartphones on eBay
eBay has one of the largest selections of mobile phones and smartphones in the world. To buy mobile phones and smartphones on eBay, go to the eBay UK homepage and search for 'mobile phone'. Select the Mobile & Smart Phones category. On this page, selections can be made according to operating system -Android, Apple iOS, BlackBerry 10 or BlackBerry 3-7, Windows Phone 7 or Windows Phone 8, among others. Searches can also be filtered according to phone model, such as iPhone, by storage capacity - 8GB , 16GB , etc. - and by manufacturer. Other options to sort searches include features like 4, FM radio, email, and condition.
Conclusion
Choosing the right mobile and smartphone operating system can have a dramatic effect on productivity and efficiency. Four operating systems dominate the mobile phone market - iOS, Android, BlackBerry and Windows Phone. Each of these operating systems has its own relative strengths and weaknesses. The operating systems vary in hardware requirements, application selection and user interface. eBay's online store is a highly recommended marketplace for buying mobile phones and smartphones with the right OS. When considering purchasing a new phone, think about a cheaper alternative, like a second hand or refurbished phone.