Please give this guide a thumbs up if you find it informative or useful, thanks!!
Anyone can sell anything on eBay, no matter what it is, in theory. However, there is a very fine line between selling successfully and practically giving your item away. I hope this guide will be encouraging to existing sellers that are struggling with their store or private sellers whom have had little success to date.
Having sold ladies vintage clothing, steampunk gothic footwear and Dr Martens boots on eBay for over 4 years, I've come to the conclusion that eBay is a definite science and there's more to it than meets the eye. It's generally assumed that selling on eBay is a quick and easy way to either earn a living or make some extra cash. For some, that's probably true however for many, it can be the complete opposite. I'm aiming to provide some simple guidelines which can help towards your sales and future success. Even business sellers have craftily bought from me hoping to find out my secret of becoming a top rated Power Seller in a short space of time. Well, there's no need to waste your money anymore as it's all here!
Let's start at the start and assume you have a dress you want to sell (the majority of this guide can be applied to almost any item):
---
Introduction - Preparation & Photography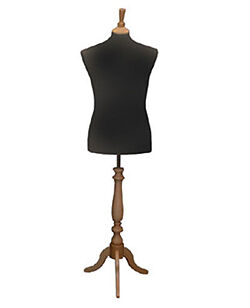 If it's grubby & crumpled, wash & then press/iron it to make it presentable.
Take a great photograph where the item for sale and the item alone can be seen. Take a picture from all angles with some close ups to highlight any special features and details.
If your item is black then it will be difficult to capture as it's such a dense, block colour. Try to take photographs outside. If this isn't an option, take the photo's where there is a good source of natural light.
Edit & tidy pictures by cropping them to remove unnecessary background clutter. Use picture editing software to slightly lighten the photographs if required. Don't overdo this as too much can make an item look grey & unattractive.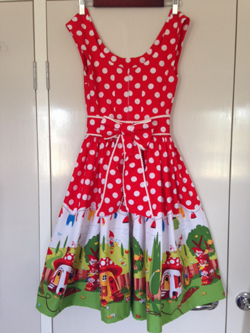 Try To
: Use a mannequin, tailors dummy or non-human model. If this is not available and you plan on selling lots of similar items, invest in one. If not, a coat hanger will suffice but ensure it looks nice and presentable and not askew, creased and crumpled.
Try Not to: Squeeze yourself or a friend into an item that's clearly too small. Plainly put, it looks ugly. Nor post a picture of you wearing your item. We know it's worn but we don't want to be reminded thanks (and this is especially true of wedding or prom garments). Most definitely don't post a picture of a new with tags item with you modelling it. New with tags means exactly what it says on the packet, unworn! Personally, I won't even look at items that are draped around the owner.

---
Listing & Content
Take the time to ensure your item is listed in the correct category. Many people rush this and we find shoes where boots should be, blouses where dresses should be, you get the idea. There are sub categories to each category, so use whichever is relevant to your item.
Choose a great title for your item. This is probably the single most important part of the entire listing. Put yourself into the shoes of a prospective buyer. People generally type exactly what it is they are looking for in eBay's search box, then fine tune their search by selecting from the sub category drop down bars.
Try To: Use words that reflect what you are selling. Use the brand name if it's a popular one, along with the colour, the size and anything else you think is significant and which will bring your item up in a search.
Try Not To: Use language that isn't appropriate. Words such as lovely, beautiful, gorgeous, exquisite and not forgetting my pet hate LOOK! Few buyers use such words when searching for something specific and it's wasted space when you could be using more fitting language. For example Black Evening/Prom/Party/Wedding Beaded/Sequin Dress Size 14 instead of Black Dress Hardly Worn Beautiful & Sparkly LOOK Bargain.
Remember: Use every single criteria available to you on the listing page. They're all drop down bars so it's not rocket science. Select size, brand, colour, material, size type, occasion and so on.
Check: If you fail to utilise these guide points to their fullest, your sale has failed before it's begun. Browse through the 'Unspecified' section of any sub category for any listing of your choice. There are hundreds, sometimes thousands of items placed here by default because sellers couldn't be bothered to list items correctly. Nobody will find your item.
Double Check: Spelling. Don't mispell anything, specially on the title.
Getting Started: Now you're ready to sell your item with descriptive language so this will require a little typing but not a great deal. Keep it plain and simple but do use those flattering words that you omitted from the title within the description. Be sure to be as honest and descriptive as possible. It's important to have fully inspected your garment prior to selling it. Defects, no matter how small require highlighting. Don't imagine for one moment that a tiny flaw will not be noticed by a buyer because it will be!
Try To: Highlight everything of importance. Imagine it was you receiving it in the post. You want to be delighted with your purchase, not disappointed.
Try Not To: Waffle in your description. Nobody cares if you've outgrown this item, nobody cares why you bought it and can't wear it anymore. To be brutally honest, nobody cares! The only reason anyone is looking at your listing is because they want/need/desire it. All a buyer is interested in is the description and not a lengthy history unless it's vintage so in which case you would be wise to share this in your description.
Links: Create a link or invite visitors to browse other items you have for sale.
Do Say: Advise that you have many similar items for sale at very low starting prices.
Don't Say: Say that you're having a big clear out. You're a seller not a jumble sale organiser. Nor say it's from a pet and smoke free home. Responsible smokers and pet owners as sellers would not send out an item covered in pet hair nor smelling of smoke. Using this term does not make your item superior.
Payment: Specify how you wish to be paid and by when. Specify how you will be shipping the item and how soon. Ship abroad, you'll sell more items that way! If you prefer not to, please be clear in the listing.
Try To: Inform buyers that you add a small surcharge to your postage and packing to cover your expenses only.
Multiple Purchases: Offer combined postage for multiple purchases by simply adding X-amount for each extra item. Offer a returns service.
Returns: Accept returns, create a policy or lose buyers.
Non Payment: Don't say that 'non-payers will be reported to eBay'. If they don't pay, they don't pay! You'll have to elevate it to eBay anyway and it's quite an aggressive term to use. You won't come across as an easy going, responsible seller and it will put buyers off.
Inflated Postage: It's not a good idea to over inflate postage costs just to make a small gain. This will impact your feedback score and buyers are not stupid. Excessive postage costs will cost you buyers!
---
Which Selling Format - Auction
This is very important - which selling format to choose? Auction format is self explanatory but still be careful!
Starting an auction at any price means you're confident that you're listing is perfect and can be found by potential buyers in a search. However, it's the low starting price that will attract potential buyers, always!

Use a low start price for: items that are less than perfect, have had much use but are still useable.

Slightly increase the start price for items that are brand new, with or without tags, especially clothes, shoes & accessories.

Large items such as working white goods/appliances/cars etc can command higher starting prices.

Reserve prices are optional but eBay make an independent charge for this service, normally 3%. So if you start an item above 99p you will be charged an insertion fee, plus a fee for placing a reserve price, then the final value fee of the selling price. Use reserves with caution as they're not free.
Do some research by finding similar items for sale before making a decision. It's important not to price yourself out of the market.

---
Which Selling Format - Auction With Buy It Now
This format can be confusing & is often used incorrectly. Starting an auction at 99p with an option to Buy It Now at £29.99 seems an attractive alternative. However, unless your item is particularly sought after, it's pointless. The minute a bid is placed the Buy It Now option becomes obsolete, in other words it disappears. You will still have to release your item to the highest bidder and more often than not, it will be for a very low price.
Try To: Follow all the points in the guide as closely as possible. You should be confident enough by now to list your item with a low starting price which will generate interest and hopefully get plenty of watchers.
People use eBay because primarily it's an auction house and they love to create an exciting bidding war against one another!
Hundreds of high street stores have jumped upon the eBay bandwagon making the competition seem fierce. However, some of these outlets don't have 100% positive feedback. This is because they use eBay to sell overstock, end of season gear, damaged or less than perfect items. They don't always make this abundantly clear in their listings and buyers end up feeling cheated.
Try Not To: Start your auction for the price you want, people will bid what an item is worth to THEM irrespective of how much it cost you in the first place. People will buy from you on eBay because they can find items here that they can't find anywhere else and you might be pleasantly delighted at how an auction beginning at 99p can swiftly turn into many pounds.
---
Timing
List your item to end at a suitable time. Ending it at midnight or 7am in the morning will only attract bargain hunters. Whilst there is no right or wrong day to end a listing, one should pay special attention to what time it ends.
How long should you list your item for? There's much controversy and argument's regarding this amongst even the most seasoned sellers. Simply put, it's up to you. Some say that eBay won't elevate your item in searches until it has 2 days left so why bother with 5, 7 or 10 days? However, guess who's forgetting about their loyal customers whom have their stores bookmarked? More importantly, what's crucially forgotten are those previous bidders that lost out on a much sought after item! These buyers are eagerly waiting to see if a similar item is listed in the future! It's not uncommon in my store for a newly listed item of 30 days to generate watchers within an hour of going live!
---
Returns
As previously mentioned, everyone should offer a returns service. Buying online is all about sight, the pictures that you see and the description that you read. You cannot touch, smell or try the item on. Your item might look sensational on paper but it could still disappoint your buyer. It might not fit or the fabric might not be as expected if it's clothing or footwear. There might be some small amount of damage which you overlooked when listing your item, whatever the reason, put yourself into the shoes of a buyer.
If it's something small that's been overlooked, politely ask the buyer to provide you with a photograph. It's easy to do this now as pictures can be uploaded via the messaging system. Don't assume the buyer is 'trying it on', again, you won't ever know for sure and you can't prove a thing. If it sold for 99p and it's worse than you thought, offer for them to keep the item and give them a full refund. If it sold for more and it's minimal damage, offer a small refund by way of compensation and a goodwill gesture, together with an apology.
If a buyer EVER mentions feedback as part of a 'deal' i.e. 'I won't leave a negative comment if you do this for me or you do that for me'. You are within your rights to deny a refund should you get caught up in this type of situation. This is called feedback extortion so don't panic. Wait until the negative is left then simply call eBay. They are able to see every single email that's exchanged between sellers and buyers and they will remove the feedback if it's inline with the feedback extortion policy.
NEVER refund a buyer until you are in safe receipt of the returned product. As a general rule of thumb, if an item is greatly damaged then you must pay for the return. If it was damaged in transit you can obtain a refund from the postal service used but you will have to provide them with the original packaging and the product itself. However, don't wait to receive a refund before giving your buyer back their money. It's not their problem you're the one that will have to wait.
If, for whatever reason you do panic and refund a buyer and they say they threw the item away or similar, you can try a couple of things. Appeal to their better nature and politely ask them to retrieve the item then offer to pay for the return. More often than not, if it's an underhand buyer, you won't get a response. Next, give eBay a ring and talk it through with a Customer Service rep. Again, they may just tell you it's your bad luck but you never know. You might even try ringing Paypal but again, don't hold your breath. If everything else fails, you have the option to report a buyer, it's self explanatory. The buyer might have a history of such behaviours so they could run the risk of being banned or suspended. Use this at your discretion and only if you're sure. The moral of this story is: Don't ever refund a buyer until you've got the item in your hands!
General Information
If your item only sells for 99p, you must bite the bullet and give it up. Don't be under-hand or dishonest as this will affect your feedback rating and reputation as a seller.

Always answer any questions in a timely manner and be as polite as possible.

Wrap & send your item with due care and attention. By all means recycle packaging but do it neatly. Don't screw up items to make them as small as possible just to gain a few pence on postage as this should've been covered from the start. Put a small message of gratitude, a business card or a free gift in the parcel, this will make you more memorable to buyers and goes a long way towards helping you build a strong and loyal customer base.

---

Feedback
Like it or not, the customer is always and I mean ALWAYS right. Never threaten your buyers or ignore them in the hope they'll go away. Just do your best and be your best at all times, irrespective of the circumstances.

Don't wait for feedback before leaving it. It's your duty to leave it once cleared payment has been received. Your buyer has fulfilled their part of the sale by paying for your item and as a seller, that's your only concern.

Unfortunately there will be an unpleasant minority trying to pull a fast one and in my experience it's generally those that pay for a non tracked form of postage (which is why I no longer use this method of delivery). It's important to file and retain a copy of the eBay invoice on a closed sale and to attach the Certificate of Posting to it. If and when you receive the 'I haven't received my item yet' message, scan the proof of postage and send it to the customer. You can now send attachments via the eBay messaging system. More often than not, that will be the last you'll hear of it but don't hold your breath for any feedback. This helps to weed out those that are genuine and those that are not.

If, for whatever reason an item has genuinely been lost or stolen, it is your duty to refund the buyer as soon as possible and apologise on behalf of the postal services. After 3 weeks you can claim compensation from Royal Mail provided you have the relevant paperwork kept on file. Remember, this is your job as a seller and nothing to do with the buyer. It only takes few minutes to fill out a form & attach the relevant paperwork.

Negative feedback is generally deserved in my book. During my time, I have dealt with many surly customers but strangely, they've opted not to leave feedback at all or ended up leaving positive feedback. It's all down to the seller and how you handle the situations thrown at you. If working with the public doesn't suit you, then I strongly advise against selling on eBay!

If and when you do receive negative feedback, think hard about why. Did you interact with your customer to the best of your ability? Did you try and resolve the issue to the best of your ability? If the answer to this, hand on heart is yes, then have a cooling off period of a few days then kindly ask them to reconsider their decision. 9 times out of 10 it's left by a buyer that's had a string of bad buying experiences and your sale was the one that broke the camel's back. You, therefore must suffer for what's gone before. Remember, all sellers can respond to negative feedback but be careful how you react as everyone can see it. It's important to leave something short, apologetic and polite. If the customer won't change their feedback then you still need to cast yourself in a positive light!
Rarely, you may get a competitor buying an item with the intention of leaving negative feedback merely to damage your 100% feedback rating (which is what it should be by now, shouldn't it)? This type of competitor is lazy and resentful of others success, so instead of working hard to improve their own rating they would rather scour eBay in bitterness with the single purpose of shamefully damaging those that do work hard!

One criteria of feedback most often forgotten by sellers is communication. There is only one answer to this and that's too keep your customers informed at all times. Thank your buyers for their purchase personally, don't rely on impersonal, automated end of sale emails. Tell them when their item will be posted and when they can approximately expect delivery. Relay to them that if there is any problem with their purchase at all, to contact you as soon as possible and you will endeavour to rectify it as soon as possible.

---