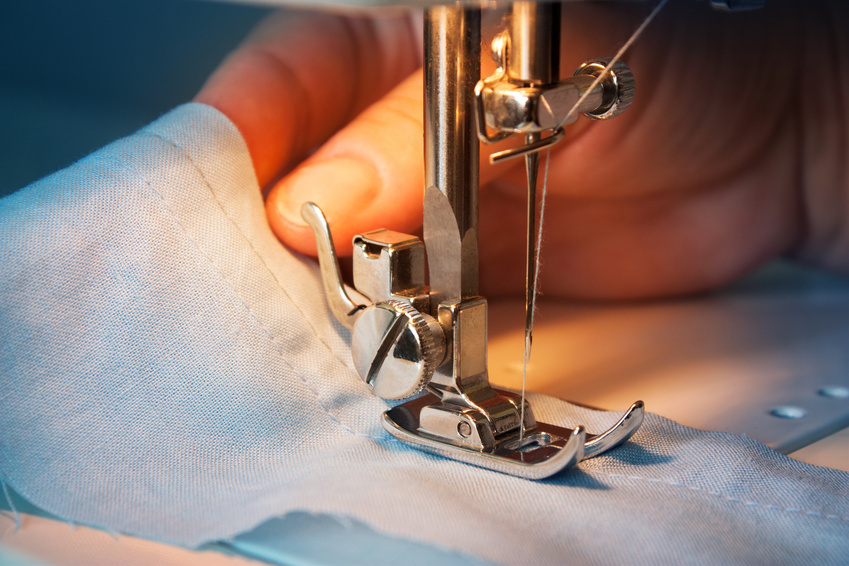 For beginning seamstresses, cotton is the best place to start. The easy-to-manoeuvre, lightweight fabric is perfect for novices, and there are many pieces you can make using cotton fabric. The fabric comes in a wide variety of colours and designs for added flexibility. Gather your supplies and patterns and get ready to create a new addition to your wardrobe with your own hands.
Sewing Supplies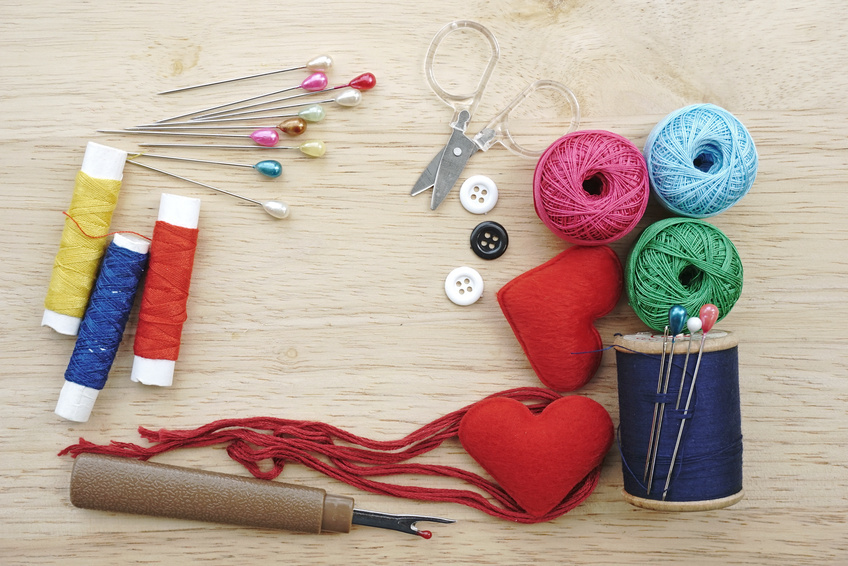 There are a few essentials for sewing that you must purchase before you begin. Choose a cotton fabric that you wish to use for your project, and pick a basic sewing pattern to start with. You need sewing needles, scissors, thread, pins, and a measuring tape. Other things that may be useful include a pincushion, thimbles, and fabric pens. You can begin by sewing from hand, or you can use a sewing machine for your project. For beginners, it is easier to pick solid-coloured fabric rather than patterns that may not match up as easily during the sewing process. Choose patterns that work well for beginners, which you can see on the pattern package. Uncomplicated things to sew include A-line skirts, easy tops, tent dresses, and tote bags without too many embellishments. Before you sew, iron wrinkled fabric before you begin to create stitches without frustration.
Hand Sewing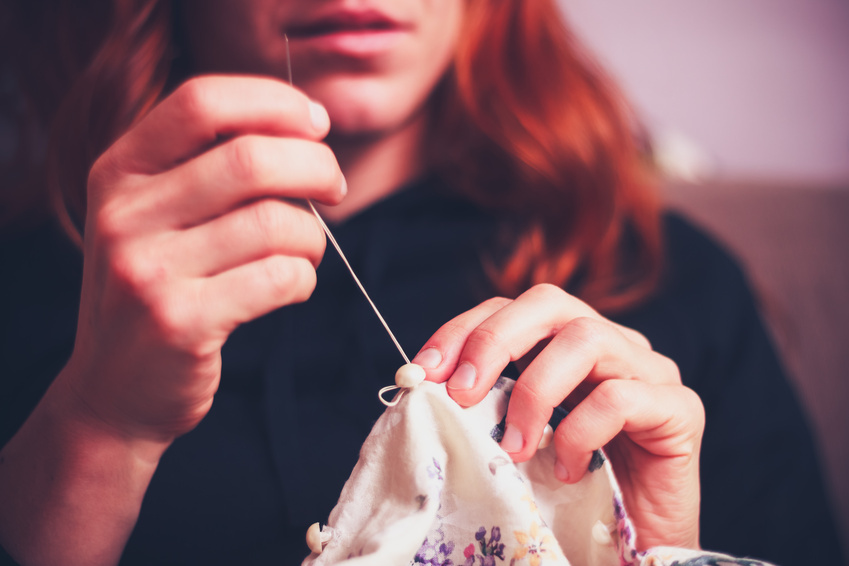 To sew by hand, first thread the needle using a basic knot. Once you have traced, cut out, and pinned your pattern, start with some simple stitches. Create a running stitch by making short stitches with your needle, going in and out of the fabric and leaving short stitches that look like small dashes. Make sure the stitches are smooth. Stitches should be roughly 3 mm apart. Make a strong backstitch when you insert the needle to begin the stitch, and then bring it through the fabric directly in front of that stitch. This creates strong stitches that are close together and durable. Once you are finished hand sewing, tie off your thread. Create a stitch on the inside of the fabric but do not finish it, leave it open. Pull your needle and thread through the loop, then repeat this through the next few loops and cut the thread with scissors.
Machine Sewing
To sew cotton using a sewing machine, thread your machine and prepare your fabric for sewing. Set your machine to use a straight stitch for beginning purposes. Place the fabric properly, so the stitch happens near the crease or edge of the fabric. Place the needle on the highest position, and pull the thread from the bobbin so it is not stuck as you begin. Press down on the pedal, and gently guide the material through the machine as it creates stitches. Try to ensure the stitches are straight. It is best to use a few pieces of practice fabric to get the hang of it before you try to sew your garment or project.