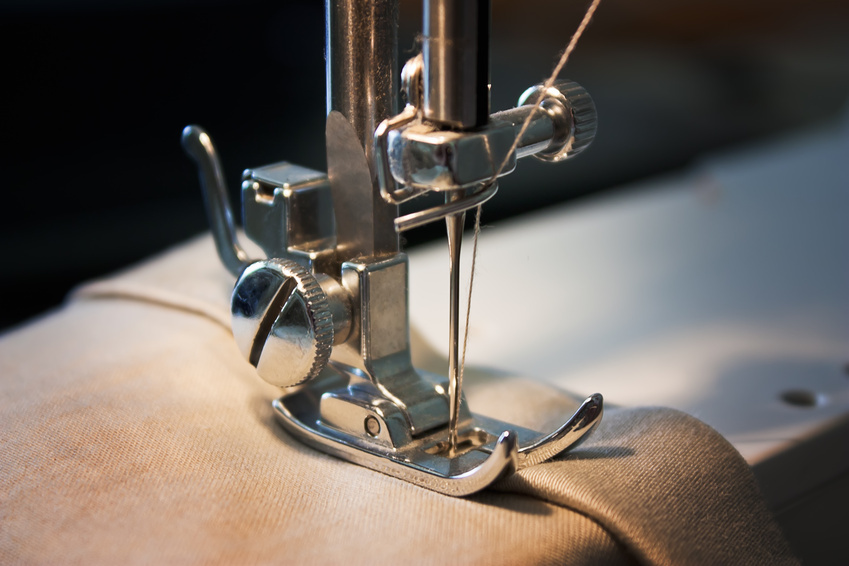 Not many people are aware that the crinoline petticoat is completely different from crinoline fabric or material. The crinoline fabric came about in the early 1800s as a combination of horsehair and cotton, which resulted in a very stiff mesh fabric. Over time, however, the term crinoline became synonymous with petticoats and the two meanings of the word have become interchangeable.
Know Your Crinoline Fabric
While crinoline can be confused with tulle and buckram, it is not the same. Tulle is a synthetic material with a diamond netting, while crinoline is a cotton fabric. Buckram, while also a stiff, fine square mesh-weave made from cotton, has a looser weave than crinoline. Crinoline also has finer threads and is much more pliable than buckram.
What You Need to Sew a Crinoline Petticoat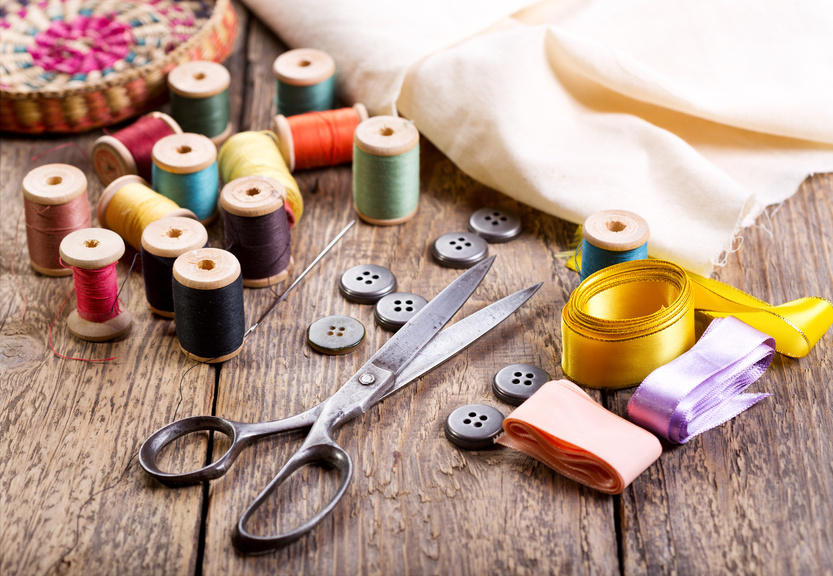 Gather three metres of crinoline fabric and two metres of base fabric to use for the crinoline petticoat. The base can be rayon, polyester, china silk, or similar fabric. In addition, you need one to half a metre of elastic, 12 metres of Resilient plastic strip, and 10 metres, or one roll, of cotton bias-tape.
Preparing the Crinoline Fabric
Start by cutting the crinoline fabric along the length into three strips of equal length. This results in three strips that are three metres long. Now divide one of those strips across the width into two equal parts, so that it splits into two pieces of 1.5 metre long strips, then sew one of those half strips to the end of one of the full strip to make a 4.5 metre long strip. You should now have a 1.5 metre strip, a three metre strip, and a 4.5m strip.
A-Line Skirt/Slip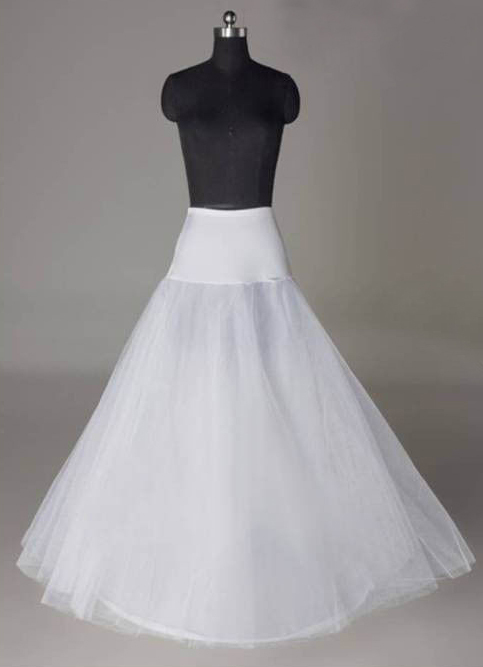 Before going back to the crinoline fabric, use the base fabric to make an a-line skirt with an elastic waist. This skirt will work as the base for your crinoline fabric. Simply stitch the base fabric together based on your hip and waist size to form a skirt then get ready to customise. Turn the skirt on its wrong side and sew three evenly spaced rows of biased tape around it, starting from just below or at the hips. Depending on the length of the skirt, the spacing can range anywhere from 200mm to 250mm between each row. Do not seal the end of the bias tape as it will be threaded with the resilient plastic strip to create a firm petticoat circumference to work with.
Crinoline Petticoat
Turn the skirt on its right side and gather-stitch the shortest crinoline strip around the first row of biased tape and resilient plastic. Sew on the other two crinoline strips accordingly to create a stiff frilled look and complete a crinoline-fabric crinoline petticoat.