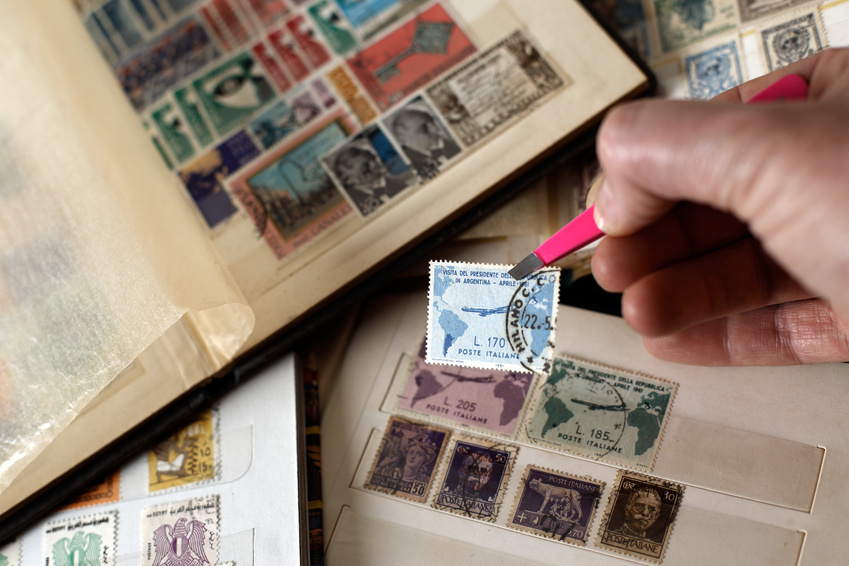 Official stamps authenticate the mail sent by British government agencies and international organisations, such as the United Nations. The stamps have historical significance, especially the stamps that present images of famous members of royalty. Collectors who want to start an official stamp collection need to learn how to purchase, verify, and evaluate official stamps.
Buying Your First Batch of Official Stamps

The first batch of official stamps you purchase is the most important batch of your collection. For this first purchase, you should buy the largest bulk group of official stamps from various countries that you can, including countries outside of the European trading zone. The number of different official stamps to buy depends on your budget. Rarity and condition influence price, as well as your ability to negotiate. You also need to acquire an album for stamp storage and gummed hinges to mount the stamps for protection against constant exposure to air and moisture. You can also utilise magnetic resistant First Day covers.
Verifying the Authenticity of Your Stamps

The next step in starting your official stamp collection is to verify the authenticity of your official stamps. To signify that a stamp is official, stamp makers add a certifying cachet on the front of the stamp. In some European countries, official stamps comprise part of the postage stamp system. However, in the United Kingdom, collectors cannot purchase official stamps at post offices. Keep in mind that although many types of official stamps come with an amount of denomination, some stamps possess no value imprinted on the stamp surface.
Referencing Stamp Catalogues
Stamp catalogues are the best source for official stamp information, so it is a good idea to buy one, or several. The catalogues provide collectors with information that pertains to a stamp's historical significance and design characteristics. Stamp catalogues also provide collectors with accurate price information, which gives novice collectors an idea on what figure to offer initially for an official stamp. The catalogues should list every official stamp offered by the countries that produce such stamps. For starting an official stamp collection, the Stanley Gibbons Simplified Catalogue is a good choice.
Determining the Condition of Official Stamps
Stamp condition plays an important role in determining stamp value, but especially for official stamps that collectors consider vintage. Novice official stamp collectors must be able to discern slight imperfections that reduce stamp value. Edges may fray and minute creases can cross older official stamps. Other factors that affect condition include fading, perfins, gumming, and perforations. An unused official stamp in mint condition possesses no defects, such a scuff marks and tears. The original gum should remain intact on the back of an official stamp. Closely analyse both the front and back of an official stamp to determine its condition. As with Star Wars and butterfly stamps, novices who cannot decide on an official stamp's value should consult with a stamp expert.