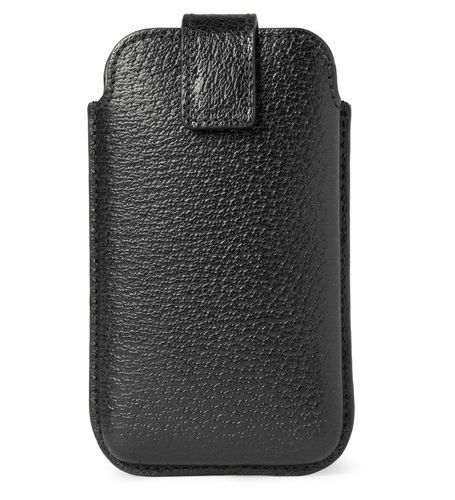 Dropping phones in water, spilling liquids over them, or getting them wet after being caught out in the rain happens more often than anyone might think. And with the tendency for phones to be valuable commodities containing a wealth of functions and information, this can be a very serious issue. The good news is that there are a growing number of water resistant covers that offer phones excellent protection against this extremely common type of damage.
Choosing Water-Resistant Mobile Phone Covers
The level of resistance offered by water resistant mobile phone covers, however, can vary. It is a good idea to check out product reviews if possible before deciding on a purchase, as being informed beforehand can make any decision process far easier.
Design and Functionality
There are various factors to consideration regarding the design of water resistant phone covers. These include its appearance, construction materials, type, functionality, protection against other types of damage, and parts and accessories.
Appearance
Water resistant cases, by necessity, have tended to be rather bulkier and less streamlined than the low profile skins and sleeves beloved by many phone users. Generally, water resistant covers are not quite as classy or chic as the average leather flip case either. However, the growing popularity of this type of case means that appearance and aesthetics are becoming more of an issue, and manufacturers are striving to meet consumers' requirements in this area. It is now possible to find relatively streamlined and lightweight covers, although these may not provide as much protection as other types against shock or impacts. For higher levels of protection, covers are often bulkier and more industrial in design. And when it comes to cool rugged looks, this type of cover often has them in plenty. Some covers come with removable silicone layers that are available in various colours, allowing them to be mixed and matched depending on preference and mood.
Materials and Basic Types
Water resistant phone covers vary in design. Many are sturdy covers composed of various layers, including polycarbonate frames to protect against impacts, inner layers for shock absorption, integrated screen protectors, and rubberised outer layers or sometimes also silicone covers, bumpers, or back panels. Look out for clear, shatterproof screens, scratch resistant screen protectors and lightweight materials. Be aware that some covers can be difficult to put on and remove. These types of cover allow the phone to be used while it is in the cover and are useful for people who need to use their phones in demanding environments. Other designs may be simple pouch or sleeve type covers that may require the phone to be removed before it can be used. These are handy for people who may need to transport their phone in potentially risky conditions, for example on boats or while kayaking, but do not actually need to use them in these conditions.
Potential Interference with Functionality
Some of the other considerations to think about in terms of design are how the cover could interfere with the phone's functions, such as camera and touchscreen. It may be that quick access to these is not required, or comes secondary to water protective capabilities, but it shouldn't be assumed that water resistant covers allow easy access to functions in the same way as many other phone covers. Always read the product description carefully if this is important. However, many water resistant covers do allow easy access to ports, so the functions of the microphone, speaker, and camera are not impeded. Look out for covers that describe the ports as being watertight or protected with watertight materials.
Charging Capability
Charging capability is a particular issue. Most water resistant covers allow access to charging ports without the hassle of having to remove the cover. Additionally, many covers also act as charging packs, which can be switched on and off to charge the phone as required. A handy feature, this allows the phone to be used for long periods without access to power or traditional charging methods. Bear in mind that if a cover with integrated battery is used, when the battery runs out the case will need to be replaced.
Protection Against other Types of Damage
Water resistant phone covers often offer good protection against other forms of damage, for example, dust, sand, and debris, and damage against shock, vibration, being dropped, and other impacts. Depending on the environment the phone is to be used in, these types of protection can be very useful. It can be helpful to look out for covers advertised as sports covers or active lifestyle covers, as these tend to be tough, robust covers that can stand up to many different types of damage. Many covers actually state that they meet military standards for various types of protection so that consumers can be sure they are buying a robust and sturdy piece of equipment. Manufacturers may also state the limits to damage, for example, capable of surviving a two metre drop.
Accessories and Parts
Another consideration when purchasing a water resistant cover is whether it has all the accessories that might be required. Covers aimed at active lifestyles often do come with attachments such as straps or clips, which allow the user to carry them safely and securely while participating in active pursuits such as running or climbing. Other accessories might include bicycle mounts for avid cyclists, tripod mounts for photographers, and car mounts.
Water Resistant and Waterproof
It is helpful to be aware at this stage of the distinction between water resistant and waterproof covers. Water resistant and waterproof covers vary in the amount of protection they offer, but water resistant generally indicates a lower level of protection.
Water Resistant Covers
Not everyone needs or wants a fully waterproof cover, and water resistant covers offer varying levels of protection from slightly splash proof to more thorough protection. Terms such as splash proof and rain proof are often given to indicate the kind of protection that can be expected.
Waterproof Covers
Waterproof covers should provide complete protection against full immersion. However, while in many cases it does, this does not always mean phones are protected against damage due to full immersion for very lengthy periods. It can be worth looking into the matter further if the phone is at risk of being submerged for long periods; for example, while swimming. A typical limit may be 30 minutes. Manufacturers may also state a depth limit; for example, two metres. This is because the pressure of water increases with depth, so there is more risk of water entering the cover. Waterproof covers can usually also keep out dust and debris as well as melting snow, ice, and sleet. With all waterproof covers, look out for waterproof seals on all openings, including ports, speakers, and microphones. It can also be helpful to look out for IP ratings. IP stands for Ingress Protection and refers to the amount of dust and water that an appliance can prevent entering. IP ratings are used for appliances such as bathroom lights as well as waterproof mobile covers and similar items. IP68 is the highest level of protection and indicates that a cover is completely protected against dust and water ingress for long periods.
Conclusion
It is possible to stay dry with water resistant phone covers offering varying levels of protection against water ingress as well as dust and debris ingress and shock and impact damage. Waterproof covers offer protection against full immersion, while water resistant covers offer protection against rain, splashing, spills, and similar occurrences. Often made from sturdy materials such as rubber, silicone, and polycarbonate, water resistant covers are appealing for their rugged good looks and robust design. Water resistant covers allow people to carry on with active pursuits and work in demanding conditions without putting their phone at risk.