Have you been looking for a solution to how to stop condensation in your home or car? By far one of the most effective solutions for this well known household problem is to use moisture traps and also to take steps to reduce the amount of moisture you generate in the home. How do you go about doing this?
Firstly, make use of moisture and condensation traps. There are a range available, each one targeted to a particular area or type of room in your home.
The Mini Moisture Trap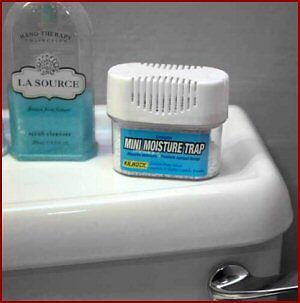 These mini traps will absorb moisture and humidity, protect against damp and help to prevent damp and mildew damage to walls and fabrics. Being in a small container makes it ideal for use in cupboards, on window sills and in small spaces. It is also effective for the car, caravan etc.

Croc Odor Moisture Absorber and Dehumidifier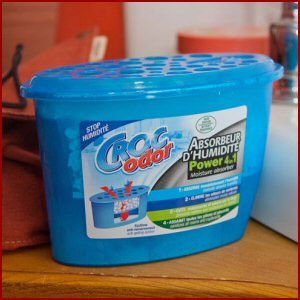 Being completely spill proof makes this perfect when you need to use it near pets or children. It is great for small rooms and spaces. It will sanitize rooms and cupboards and help prevent the development of dust mites. The Moisture Absorber features Alpine fresh natural extracts, is long lasting and provides a visible end of life indication.

Gel-Safe Moisture Trap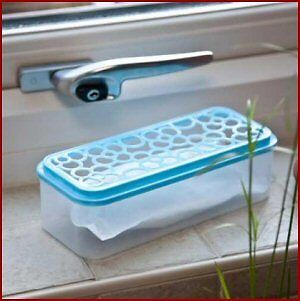 The really clever thing about this product is that the trap turns moisture into a gel, not liquid, therefore the Gel-Safe residue cannot be spilled. The refills are extremely easy to replace with no mess or spillage. They are therefore ideal for people with arthritis or rheumatism. The Gel-Safe system regulates excess humidity, keeping it at the optimum level. This prevents damp, mould, mildew, bacteria and musty odours - improving overall air quality and comfort. The unit is suitable for any room and requires no batteries or electricity. This makes Gel-Safe ideal for multi-purpose use e.g. kitchens, wardrobes, cupboards, bathrooms, utility rooms, cellars etc.

Kilrock Slimline Moisture Trap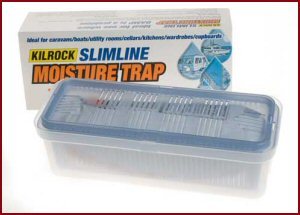 This is a high airflow moisture absorber, with excellent absorption rates. It helps to prevent damp and mildew damage to walls and fabrics by absorbing moisture and humidity. Both reusable and refillable, it works immediately. Suitable for all rooms and no electricity or batteries required. It has an easy fill top and no spill sides. The refill indicator ensures you always know when it needs refilling.

Condensation on your windows is more than just a nuisance, it can lead to black mould spots on walls and ceilings and to musty smells. So the next step would be to moderate your lifestyle to reduce the amount of moisture you generate in your home.
Think about all the condensation you create in your home through cooking, bathing, drying clothes on airers and over radiators . Making some changes to the way you live can help reduce this condensation. The key aspect is to ventilate!
When cooking, open a window and shut the kitchen door. Also, put a lid on your boiling pans!
When bathing or taking a shower, open the window and shut the door. Don't open the bathroom door and keep the window shut! By opening the window you're allowing all this moisture to escape out of your home, where you don't want it, rather than allowing it to move through your home.
When drying clothes, use a well ventilated room and again shut the door! We all need to dry our clothes inside the home, especially in winter. However, drying clothes in a room you can shut off from the rest of the house, such as your porch or a utility room, is a good idea.
Turning now to heating, many homes are empty during the day as people go to work and school. It is only natural to turn off the heating to save energy whilst the house is empty, and to put the heating back on, or have it come on with a timer, when you return home. The problem is that this cycle of the heating being off and then on encourages the creation of condensation. It is far better to have a consistent lower and ambient temperature on your walls and windows as a way of combating condensation.
Making use of moisture traps and removers, and making small changes to the way we live can help you to reduce condensation in your home.
To see a wide range of condensation solutions click here.