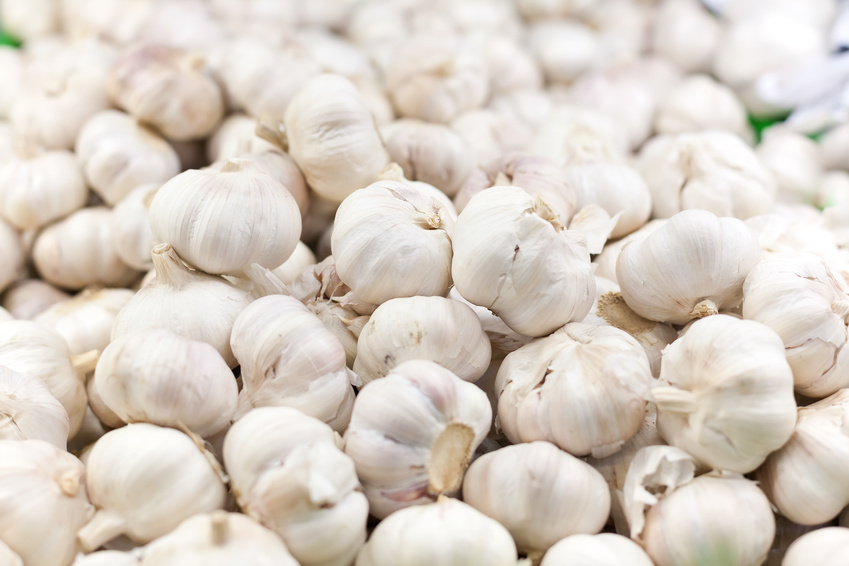 The taste and aroma of fresh garlic can make your mouth water, and growing it yourself rather than buying it in the produce section just adds to the treat. However, using the correct storage method after growing and harvesting adds to the garlic's life and flavour. You can learn how to store fresh garlic after your harvest for a tasty treat you can be proud to have made yourself.
When to Harvest Your Garlic
You likely planted your garlic in the autumn and have waited an entire winter to reap its benefits. In the early spring, you may cut a few greens away and use them immediately in cooking. When the lower leaves on your garlic begin to brown, it is time to harvest it. However, you cannot know for sure it is time to harvest until you dig a few bulbs out of their soil to check them. They should be full and have a few partially decomposed wrappers. Repack the soil around the bulbs if the bulbs still look like they need more time. Check again a few days or a week later and odds are you should see the brown leaf colour and bulb maturity you are looking for. At this point, dig the bulbs up completely.
Handling Freshly Harvested Garlic
Remember to handle your newly ripe garlic with care. Even the slightest bumps can bruise the garlic and shorten its lifespan. Use a gardening fork to remove the garlic from the soil and move the bulbs to a shaded area. Too much direct sunlight can damage the new harvest. It is possible to brush away some soil, but you may have to use a bit of cold water to get most of the soil residue off the garlic.
Curing the Garlic

Find a cool area like a garden shed, carport, or garage to hang your garlic in stacks of 10-12 bulbs on mesh racks. Make sure not to expose the garlic to direct sunlight and keep it in this cool area for about two weeks. Once they cure, either place them in containers or braid them and hang them for storage.
Storing the Garlic

If you choose to braid the garlic, you can hang them right from areas of your kitchen and the garlic becomes a decoration, emitting a faint wafting aroma throughout the fall and winter. Turn the garlic into more than just a food or herb item when storing in braids and adorn them with flowers or other items that make them into practical and fashionable kitchen decor. Choose to create either single braid strands or pigtail braid strands. Garlic placed in containers should also be stored at room temperature. If you store the harvested garlic in the refrigerator, its life span shortens.