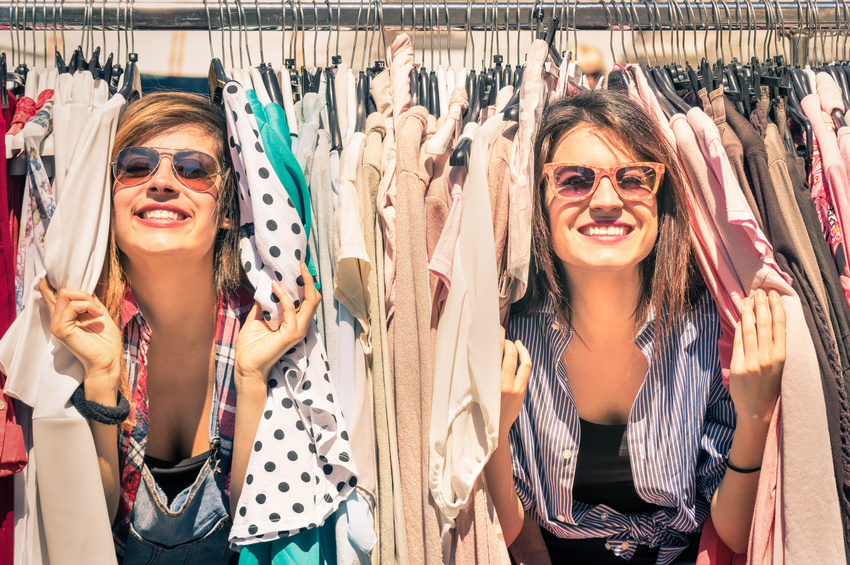 At one time, people considered culottes a feminist fashion item. Women who were active and progressive wore them in lieu of skirts that hampered movement, and they were a no-nonsense statement about women's fashion of the time. Culottes are back and on fashion runways around the world as bold, bright fashion statements, and there are many ways you can style them for summer.
How to Wear Culottes for Summer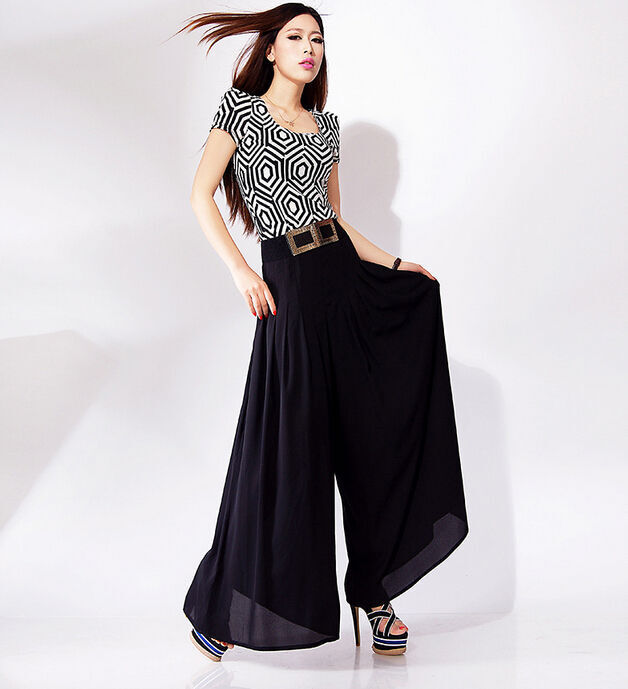 When in doubt, wearing black or grey is one of those iconic fashion statements that suits culottes as well as cocktail dresses. Black is bold, goes with anything, is acceptable anywhere at any time of day, and can cover an imperfect body well. Pair black culottes with a creamy sleeveless blouse for the black and white look, or add a bold pattern on the blouse. If you decide you want a pattern on the culottes, this is the place where going big is a good choice. Leave the small patterns behind and go for big patterns, including plaids, checks, stripes, or even polka dots. Balance is the key when wearing culottes. Generously sized box clutches, large beach style totes, and messenger bags help to balance and enhance the look of split skirts. Shoes should balance with the culottes as well, so tall wedge sandals, stylish sleek boots, and chunky flat sandals shoe styles are key to maintaining this overall look.
Styling Summer Culottes for Different Body Types
If you have a tall, thin, and lanky body, wear your culottes with flats. Heels only serve to make you look taller and thinner. Kitten heels work if you are tall and a tad heavy around the hips. For the short and petite, culottes are a blessing. Heels, flats, quirky shoes, and boots enhance the look and elongate your body for that tall, sleek look. Women who are shorter in stature and curvy should opt for a flared bottom leg, which has the advantage of slimming and drawing attention away from problem areas. The average woman can feel comfortable in any length of culottes with most shoes and accessories. Just remember to keep the accessories bold and in balance.
When to Wear Summer Culottes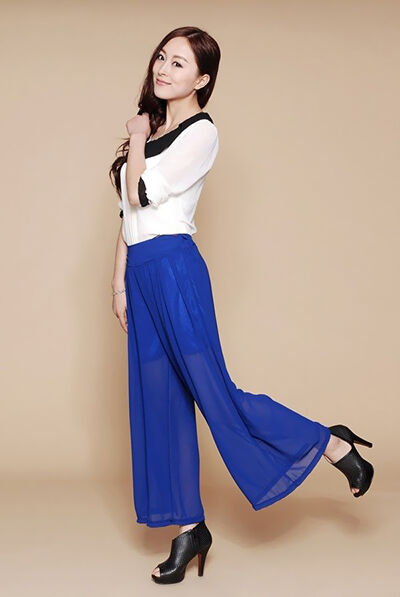 Paired with a button down blouse or even a fitted jacket and slim heels, culottes are great for the casual office or a luncheon. You can match sleek, long legged culottes with sleeveless blouses, envelope style clutches, and tall high heels for an evening out for dinner, play, or night on the town. For casual wear at the beach, park, or picnic, try mid-calf length culottes in bright summer colours paired with a crop top and small messenger bag. Garden parties are a great place to show off your culotte shorts style and add a pair of fashionable sunglasses. In cooler weather, divided skirts are great with a chunky jumper or bold aviator jacket.