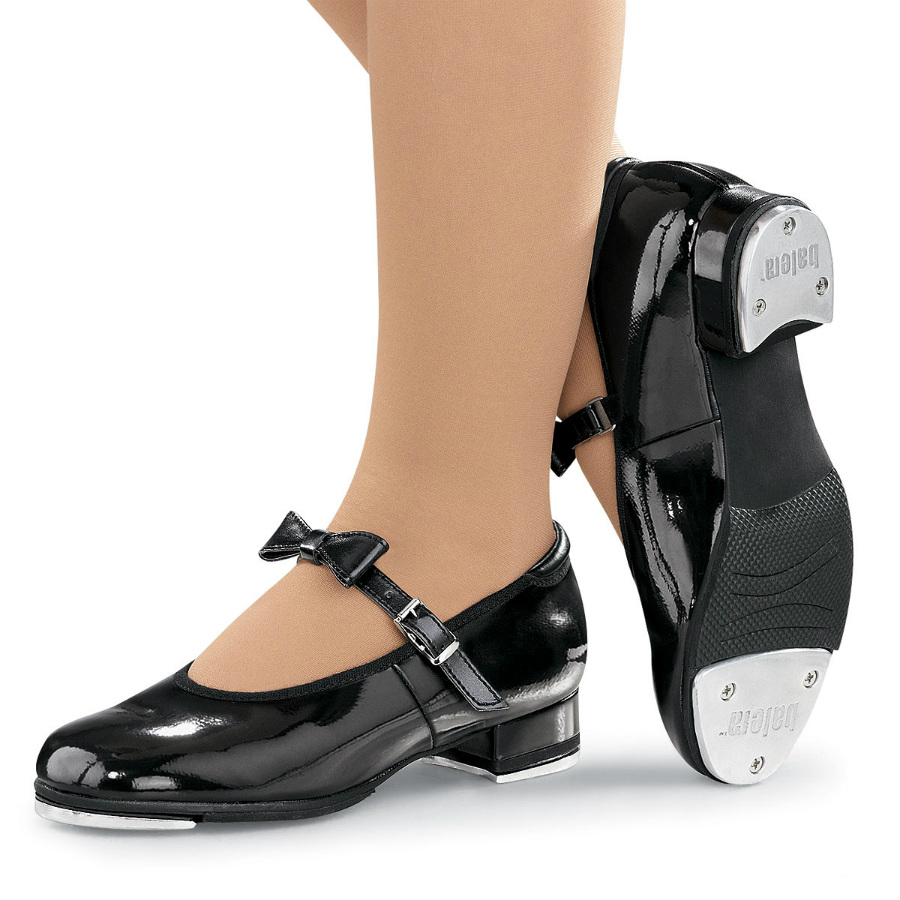 Mary Jane shoes may have been first worn by little girls in school houses and Sunday church, but many shoe companies have redesigned the shoes to fit big girls too. Mary Janes signature look is the leather, rounded toe box, and the strap that stretches across the instep of the foot. While traditional Mary Jane shoes were black, strappy flats, high fashion has given them new life in various colours and styles. Women can add few inches with Mary Jane wedges and heels; some athletic shoe companies even have Mary Jane inspired footwear. One of the best attributes of Mary Janes is they can be worn with so many outfits, and the shoe style will help women decide which outfit to wear. Ladies and little girls have a wide variety of Mary Janes and stylish accessories to choose from whether shopping at department stores, fashion boutiques, designer websites, and online marketplaces such as eBay.
Types of Mary Jane Shoes
Mary Janes were once only a staple shoe in a little girl's wardrobe. The traditional Mary Jane shoe is made of black leather, or patent leather; its broad, rounded toe box is unmistakable, as is the delicate strap is fastened by a buckle or button. Dr. Martens was one of the first shoe companies to market the Mary Jane to teens and adults, and by the late 1990s, high end shoe designers began marketing their own reinventions. Mary Janes are no longer made only of leather, and now come in a variety of materials: suede, canvas, and even rubber. While some Mary Janes maintain the rounded toe box look, many now come with pointed or squared toes. Similarly, traditional models had little to no heel, but designers have given the shoe a lift by offering it in wedges and stilettos. Despite all the redesigns, the one constant has been the strap that rests below the ankle. The chart below has descriptions of the four main types of Mary Jane styles.
| Style | Description |
| --- | --- |
| | The original style; flats come in an array of colours and materials: leather, patent leather, and canvas being the most popular; the flats are year round favourites of women who prefer comfort in their shoes |
| | Mary Jane wedges are a new take on the old classic; can be low or high in nearly any colour; preferred by women who want to add a few extra inches to their height but want more stability than a stiletto; often decorated with fashionable buckles and bows |
| | Mary Jane high heels blend two very distinct styles; sold in leather and fabric, they are the dressiest rendition of the shoe; Mary Jane heels have many versions of the signature strap and buckle |
| | The Mary Jane look has even infiltrated the athletic shoe market as an updated version of the classic slipon; come in several different strap designs: skinny, wide, and criss-crossed; they do have an athletic sole even though most women will not be doing intense athletic activities in Mary Janes |
The type of Mary Jane shoe shoppers will want to buy depends on their preferences, budget, and wardrobe.
How to Style Mary Jane Shoes
Mary Jane shoes have a reputation for being versatile and easy to match. Ladies can wear a pair with socks, tights, or nothing. Mary Janes can be worn with nearly any type of bottom: shorts, trousers, dresses, and skirts. The sections below will give women an idea of how to stylishly match their outfits with their Mary Janes.
With Socks
Mary Janes worn with socks is the quintessential schoolgirl look. While some women may want to steer clear of this look in professional settings, wearing Mary Janes and knee high socks, striped or solid, coupled with a not-too-short pencil skirt is a flirty outfit for a night on the town.
With Tights
Women can wear a dark pair of thin tights with a set of Mary Janes during the autumn and winter. Shoppers should avoid tights that are too thick to keep them from bunching around the buckle. Women can also wear tights and Mary Janes with skirts that would otherwise be too short for bare legs.
With Shorts
Ladies can wear a pair of Mary Janes in conjunction with shorts, but there are a few rules to follow. The first is to avoid wearing denim shorts with them; women should also choose a simple pair of shorts with no accents that are not too revealing. Women should also steer clear of wearing revealing tops; long sleeves tops often look best with shorts and Mary Janes.
With Skirts
When it comes to wearing Mary Janes and skirts, women may be tempted to opt for short, but they should resist the urge. Instead, ladies look best with a form fitting pencil skirt. Mary Jane wedges, stilettos, and flats all look stunning with a flattering skirt.
With Trousers
If women want to wear Mary Janes with trousers, women must select a pair that will not overshadow the shoes. Therefore, women should avoid bootcut and flared trousers, and instead wear tapered leg or skinny trousers. To really make a pair of dark coloured Mary Janes pop, women should wear a pair of white or khaki trousers with them.
With Dresses
Mary Janes and the simple looking cocktail dress were practically made for each other, but women should never pair black with black. If the dress is black, then wear another coloured shoe; if the dress is coloured, then black is an acceptable colour to wear.
Tips for Choosing the Perfect Mary Jane Shoes
In addition to understanding how to style Mary Janes, women should also consider the following pieces of information to buy the most flattering pair. Some women are concerned the Mary Jane strap will shorten the length of their legs, but there are a few measures to take to ensure they do not. First, petite women should avoid straps over 1 cm thick. Thinner straps will minimise the attention at the ankle. Another way to divert attention away from the ankle is to buy Mary Janes with a low-setting strap. Women with wide feet who want to lengthen their appearance should shy away from the traditional round toe box and look for a pointed one. Mary Janes made of quality leather typically form to the feet better than patent leather. Canvas and other cotton based fabrics are breathable and comfortable and can be worn painlessly for hours on end.
How to Buy Mary Jane Shoes on eBay
Once you have an idea of the style, colour, or size of Mary Jane shoes you will need to complete the perfect outfit or outfits, it is time to begin your search on eBay. If you do not find what you are looking for in the auctions, check out eBay's individual seller shops. Type "Mary Jane shoes" in the search bar to see all the Mary Janes listed on eBay. Including keywords in your search will help limit the scope of your search; "pink Mary Janes" and "brown Mary Jane wedges" are two sample searches that will produce two specific results. Check out eBay's Search Tips page for even more help narrowing the focus of your results.
Women shopping for Mary Jane shoes on eBay can custom sort results to fit their search criteria. Bargain hunters will love listing shoes from lowest to highest price to get eBay's best deals; shipping costs are even factored in to ensure the items are arranged correctly. Buyers can sort results from highest to lowest price, distance from seller, and time left in auction.
After finding a pair of Mary Jane shoes that will fit your feet and your budget, read the listing details, even the terms and conditions, before making a purchase or bid. If any part of the listing seems unclear, do not hesitate to Ask a Question to the seller. The last step is to research the seller's eBay history to see how past transactions have been conducted. Look specifically at the seller's approval rating and feedback, and only by from those with a high rating and positive comments. For a superior buying experience, buy from one of eBay's top rated sellers. eBay awards sellers with a long-standing reputation of customer satisfaction with top rated seller status; look for a designating icon next to the seller's username.
Conclusion
Mary Janes may have debuted as a cute shoe for little girls, but shoe designers have reinvented the classic, strappy flat into wedges, pumps, and athletic shoes. The only black leather, round-toed style is a thing of the past; Mary Jane shoes are sold in an array of colours, materials, and even patterns. Women can pair Mary Jane shoes with nearly any bottom, and there is a style to match with skirts, shorts, trousers, or dresses; they can be worn with tights, socks, or nothing. If shoppers are concerned with the strap making their legs looking thick, they can opt for shoes with straps less than 1 cm wide; additionally the strap should not be too close to the ankle. Women can find a pair of everyday Mary Janes or match a certain outfit by shopping at department stores, shoe stores, online retailers, and virtual auctions such as eBay.